A test mule of the Hyundai Santa Fe facelift has been spied, it is believed that the SUV will be launched in summer 2015. First introduced internationally in September 2012, the Santa Fe for many of us the still feels quite fresh after the 2014 version was unveiled at the New Delhi Auto-Expo. Despite being heavily camouflaged, the spy pictures of the 2015 Hyundai Santa Fe offers us a few hints about what to expect styling wise from the future model. Specifically, the test mule featured in our photo gallery below follows the usual recipe of a mild facelift:  different design for the headlights and tail lamps, slightly different front and rear bumpers as well as a redesigned front grille to freshen up the exterior of the Korean SUV.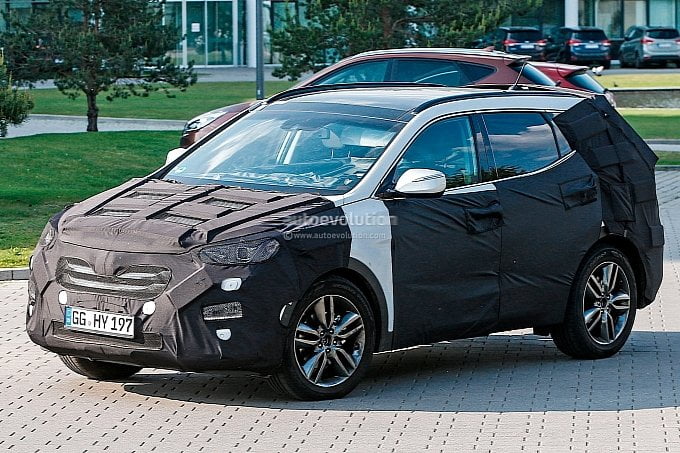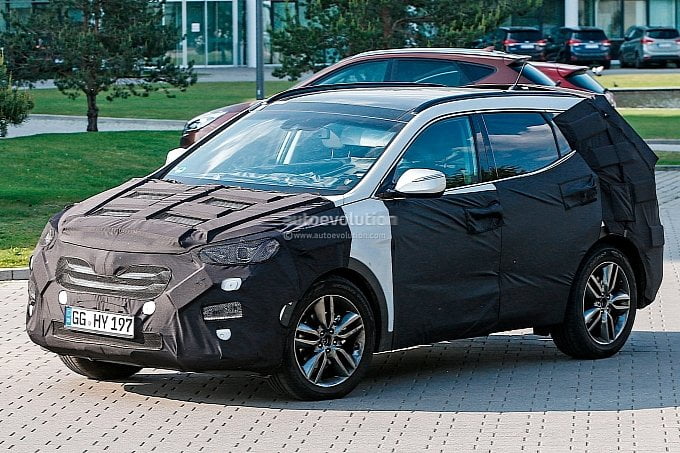 The present Santa Fe  comes with a powerful 2.2 Litre CRDI diesel engine which produces a torque of around 420 Nm which gives it the much required punch. The engine seems to work well and the car feels very agile besides being fairly large. But it's highly unlikely that new engines will be offered, but the existing ones are probably going to get more efficient and greener while retaining the same power output.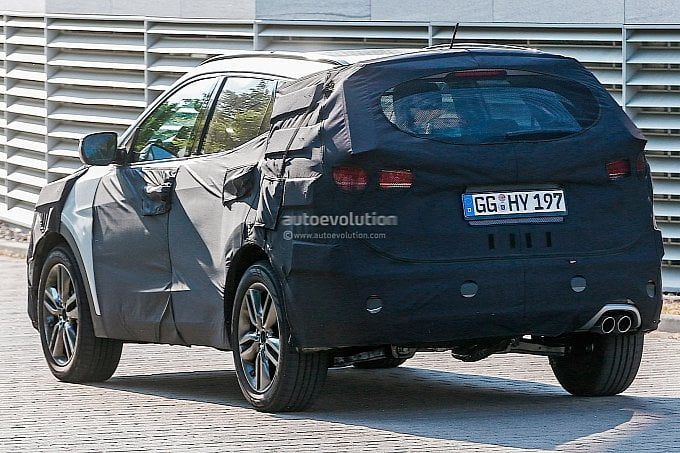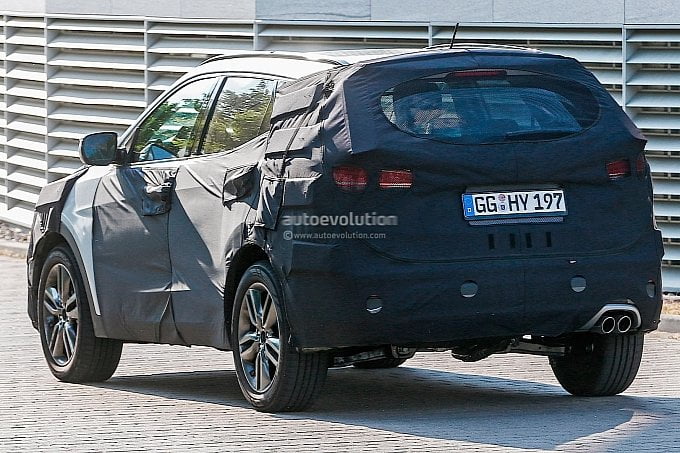 A few minor design updates are expected inside as well, but only time will tell if it will be good enough to rival  the German counterparts. All these changes will be applied to both five- and seven-seat versions of the Santa Fe. In some markets the Santa Fe is sold with the ix45 badge and Santa Fe Sport, while the seven-seater is also known as the Grand Santa Fe.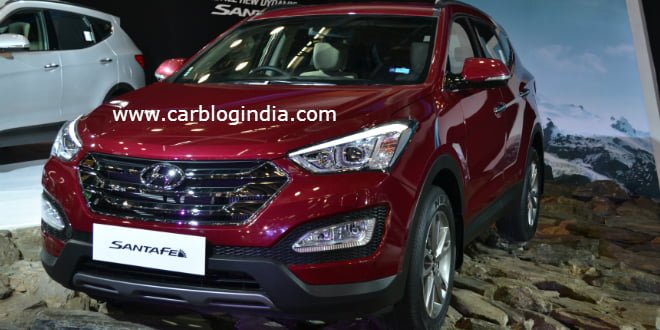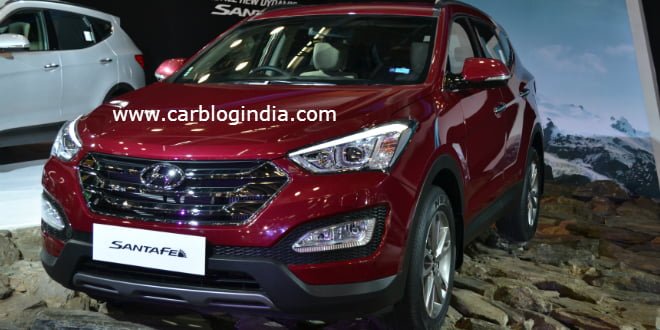 Do let us know what you think of the facelift in the comments section.
Pic Courtesy: autoevolution.com