Audi Q1 launch confirmed for 2016
Audi looks set to jump into the mini SUV segment with the launch of the 2016 Audi Q1, which will sit below the Q3 and alongside the A3 sedan. In terms of design and styling, the car will carry Audi's family look, and could even take styling cues from the recently showcased Prologue Concept. The car is still in the early stages of its development, but reports suggest that it will be production-ready by the spring of 2016. The upcoming model could go on sale with at an estimated price of €25,000. At such a price-point, this model can surely bring in the numbers Audi need to reach the top spot and get the better of arch rivals Mercedes and BMW.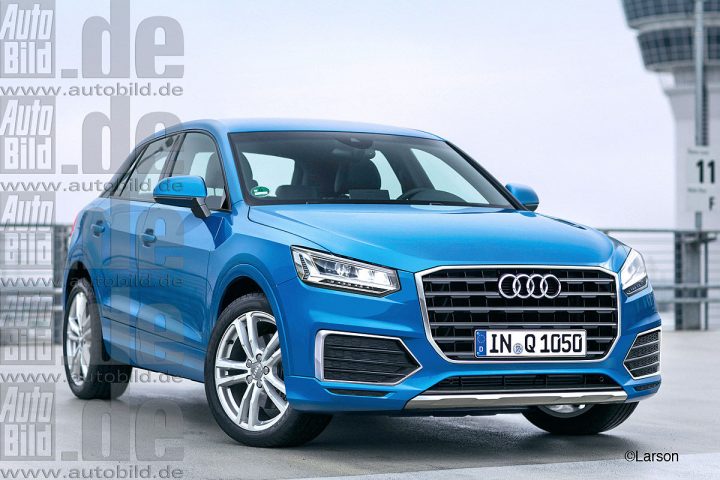 The Audi Q1, designed by Mark Lichte, will be based on the A3 sedan. It will be similar in dimensions to the current Q3 crossover, with the latter growing in size for its second generation model that will come out in 2018. The baby SUV will be based on Volkswagen's MQB platform which already underpins mass market cars such as the Audi A3, Volkswagen Golf, Skoda Octavia, etc. in order to keep costs in check. The Audi Q1 will look more like a crossover rather than a proper SUV. The dash will be driver-oriented and angled towards the driver and the quality levels inside will be high, as expected from any Audi.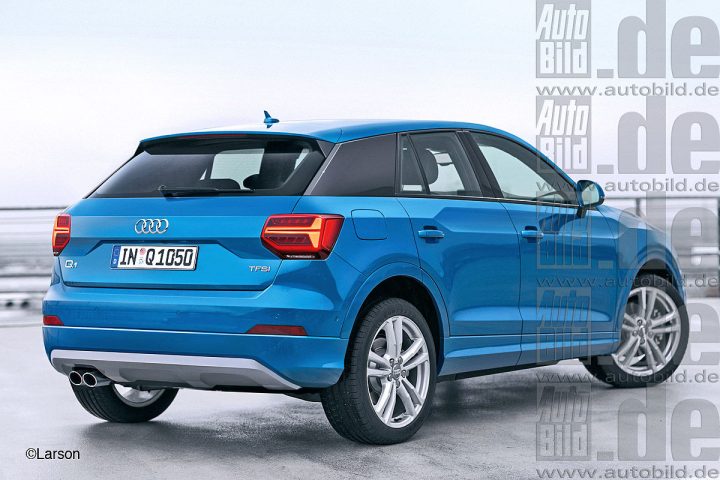 In the powertrain department, the Audi Q1 is likely to get a plethora of options starting from a 1.4 TFSI petrol making 140 bhp & 250 Nm torque followed by a 180 bhp & 280 Nm 1.8 TFSI petrol and a 230 HP & 370 Nm 2.0 TFSI petrol. Also on offer would be 2.0 litre TDI diesel engines rated at 150 HP & 320 Nm and 184 HP & 380 Nm. There are also reports of an SQ1 that will be powered by 2.0 litre TDI diesel upgraded to 231 HP & 500 Nm while a 310 HP & 380 Nm RS Q1, which hasn't been approved yet for production, could also make it to the line-up.
The German car maker looks all set to take a headstart in the segment that will be created by the Audi Q1 and it won't be surprising to see Mercedes and BMW following suit with their own mini SUV. However, it is unclear at this stage as to when the baby SUV will make it to the Indian market but it doesn't look like it's gonna happen before 2017. Will it work in India? Sure. As long as it priced right, it could act as the stepping stone to the luxury car segment for Indian consumers.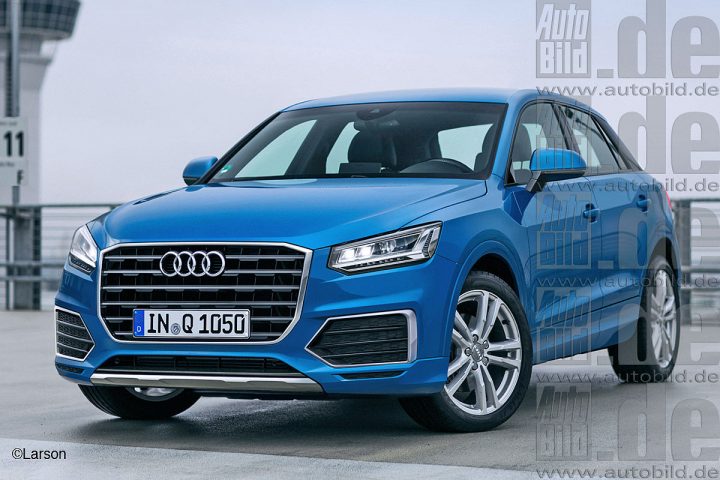 Stay tuned to Car Blog India for more Audi Q1 launch details.