2020 Land Rover Defender retains its boxy structure but comes with modern features inside to stand with the real world competition.
2020 Land Rover Defender has been spied in India and was caught in the middle of the testing. The SUV will make a comeback after four years and the new generation of the SUV is said to pack more strength, more off-road capabilities and it comes with the same old boxy structure.
The SUV is a prototype which has been allocated to Tata Consultancy services for the component testing. The next-gen Land Rover Defender will come in two trims; one would be the 2-door short version and other will be the 5-door long version.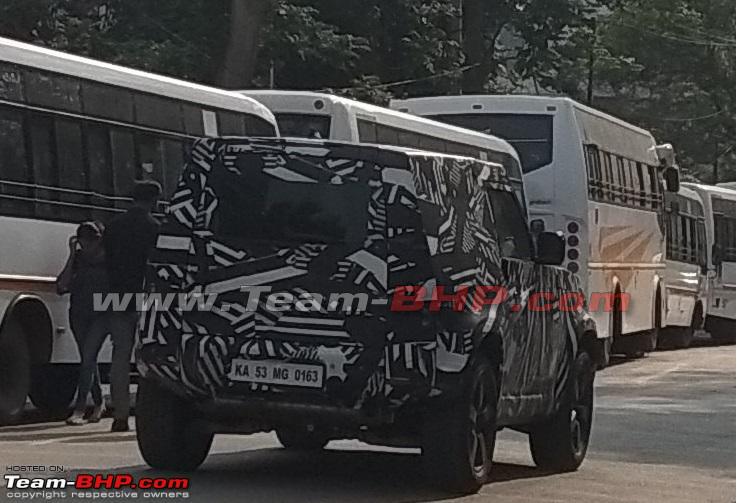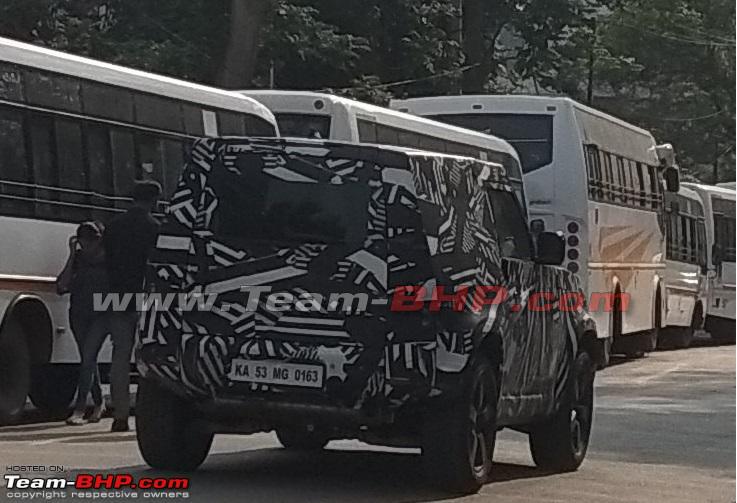 The SUV retains its old school boxy design and now carries high bonnet, bigger wheel arches, square windows and straight roofline. The silhouette of the car will be retained like the older generations but now it will look urban and fresh to the consumers.
Also Read: Made In India Range Rover Velar Launched – Price Starts At Rs 72.47 Lakh
Shifting your interest to the interiors, the Defender will get a touchscreen infotainment system which will get Apple CarPlay and Android Auto. The new-age multi-function steering wheel, fully digital instrument cluster and will come at par from its previous generation with loads of features and convenience.
The new Defender will come with an array of off-road capabilities like ADAS (Advanced Driver Assistance Systems). The SUV will ditch the body-on-frame architecture for a uni-body platform which helps in increasing the efficiency of the car.
Land Rover claims that the prototype has crossed 1.2 million test kilometres through the harsh environments like temperatures ranging from as low as – 40 degrees to as high as 48 degrees. This is to check how the SUV performs in the real-world operating condition.
Also Read: New Jeep Wrangler Spied In India – 3 Door Off-Roader Called Rubicon!
The 2020 Land Rover Defender is expected to be offered in 2.0-litre turbocharged diesel and petrol engine. It is expected that the Land Rover Defender will be priced similarly to its competitor Jeep Wrangler.