HUD is one of the most talked-about tech features found on the 2022 Maruti Baleno. The launch has already taken place and it will be interesting to see if buyers get attracted to it.
The launch of 2022 Maruti Baleno has brought in a flurry of queries regarding the working of HUD (Heads Up Display). It is regarded as the most prominent new feature not only in this premium hatchback but in the segment. Now, it is not often that a Maruti vehicle has better features than its Hyundai counterpart, but Maruti has been able to surprise us all. For the modern and tech-savvy generation, a feature like HUD could be a great pulling factor while making the purchase decision. So, how does it function?
You may also like: 2022 Maruti Baleno Sigma Base Model Interior in 1st Real-Life Video
You may also like: 2022 Maruti Baleno vs Tata Altroz Price Comparison- What to Buy?
2022 Maruti Baleno HUD
The automobile technology enthusiasts must already be aware of the functioning of HUD (Heads Up Display) in a car. But for the uninitiated, it could look like a trick from the movies. This is quite a common feature in high-end luxury cars, but an SUV like Kia Seltos also offers it. The usefulness of this function is quite evident but it is the cost associated with it that prevented carmakers to offer it on their mass-market cars. But using a relatively affordable version of this technology, Maruti has successfully been able to incorporate it in the new Baleno.
It is based on a simple reflection method where the details like speed, engine RPM, navigation instructions, engine symbols are displayed on a transparent glass screen that is above the driver's instrument cluster so as to allow the driver to see relevant information without taking his/her eyes off the road. That is the reason why it is placed in the sight of the vision of the driver. With modern cars having so many screens and touch-operated functions, it becomes necessary to offer such features where drivers could focus more on the road rather than on various screens to operate in-car functions.
You may also like: 2022 Maruti Baleno Alpha Real-life Walkarounds Are Out!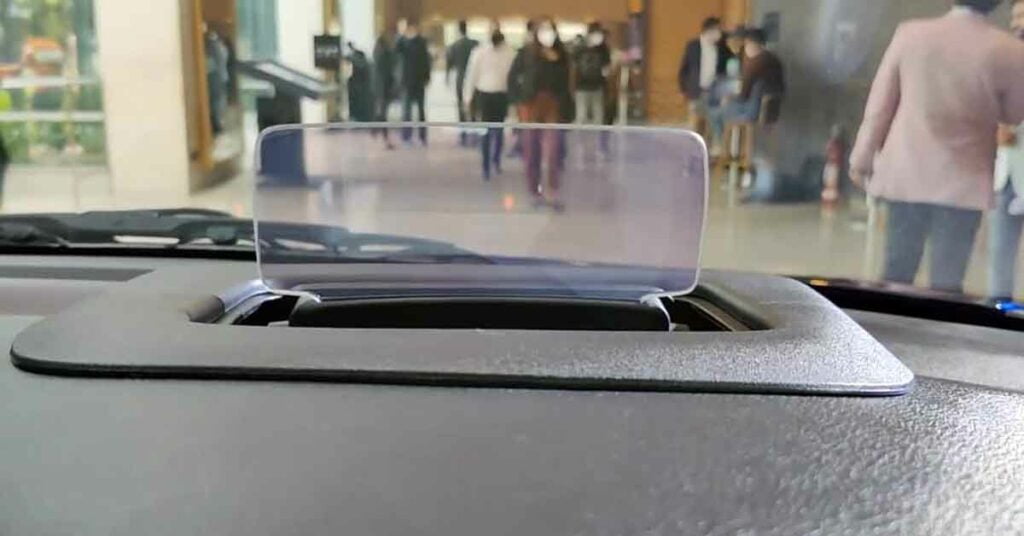 You may also like: 2022 Maruti Baleno Test Drive Review Out – First on Web
Price and Rivals
The newly launched Maruti Baleno has announced its prices to begin from Rs 6.35 lakh and go all the way up to Rs 9.49 lakh, ex-showroom. These are extremely competitive prices. The chief rivals of the Baleno include Tata Altroz and Hyundai i20. The prices of the Altroz and Baleno are around the same region while the i20 is a bit expensive with the same specifications.
Join our official telegram channel for free latest updates and follow us on Google News here.