The dimensions and specifications of the upcoming 2024 Maruti Swift have been partially revealed online warranting a comparison with the existing model. I am sure you would like the know what's new. The recent Japanese Mobility Show saw the debut of the latest Swift, featuring numerous updates in terms of exterior, interior, and mechanical aspects. Whether these changes will make their way into the Indian model is still uncertain. The standout feature is undeniably the hybrid powertrain, offering an impressive mileage of approximately 30-35 km/l. However, there is no definitive report confirming whether the Indian version will adopt the same powertrain. Nonetheless, we will delve into the enhancements that the new Swift might introduce in comparison to the current model.
You may also like: Maruti Swift Seen Driving Away with Police Barricade – Video
2024 Maruti Swift vs Current Model – Dimensions Comparison
In terms of dimensions, there are slight changes. Interestingly, the length of the new Swift is slightly more than the current model, the wheelbase remains the same but the width and height are lower. That makes things interesting indeed. I don't believe the difference will be noticeable in practical real-world scenarios. Still, the change in the appearance might be the reason for the higher length.
| | | |
| --- | --- | --- |
| Dimensions (mm) | 2024 Swift | Current Swift |
| Length | 3,860 | 3,845 |
| Width | 1,695 | 1,735 |
| Height | 1,500 | 1,530 |
| Wheelbase | 2,450 | 2,450 |
Dimensions
You may also like: Next-Gen Maruti Swift Makes Spy Pic Debut!
2024 Maruti Swift vs Current Model – Specs Comparison
The biggest change will be the introduction of the new powertrain. We have experienced and loved the K Series engine in the Swift and other Maruti cars for a long time now. Finally, it will make way for a new Z Series engine. On top of that, there are multiple versions of this engine. The one showcased at the Japan Mobility Show was a 1.2-litre 3-cylinder hybrid mill which could offer a jaw-dropping mileage of around 30-35 km/l. The power figure would resemble that of the existing model but there will be a noticeable bump in torque. This means that the low-end performance would be even more exciting.
You may also like: New-Gen Maruti Swift Looks Classy in White
However, if we don't get the full hybrid model, it means that the new model with the regular Z Series engine will be catered more toward affordability. The full hybrid model might be very high on mileage, but oftentimes, the price is so high in comparison to the regular variants that people hesitate a bit before spending so much. However, if anyone knows about the mentality of Indian car buyers, it is Maruti Suzuki. It has been doing it for around 3 decades now. Therefore, I am certain that the price-to-performance balance will be there even with the next-gen Swift.
You may also like: India's Only Turbocharged Hyundai Eon is More Powerful than a Maruti Swift
Design Comparison
Since the 2024 Swift has already been displayed in the flesh at the Japanese Mobility Show, it is easy to compare the design with the current-gen model. Take, for example, the redesigned bumper, featuring new and sleek LED headlamps, a modified grille, LED indicators, and integrated LED DLRs within the headlamp cluster, along with a sporty skid plate element. On the sides, the overall stance retains its familiarity, but with a refreshed alloy wheel design. Likewise, at the rear, you'll find part LED taillamps, a compact roof-mounted spoiler, and a new bumper. Overall, these are subtle changes aimed at making it clear to onlookers that this is indeed a new model. These highlights include:
New and Sleek LED Headlamps
New LED Taillamps
A Modified Front Grille
Refreshed Alloy Wheels
You may also like: India's Only Maruti Swift with Tom & Jerry Wrap Looks Funky
Interior and Features
The inclusion of numerous new tech features has become a standard in modern cars, and the upcoming Maruti Swift is no exception. It is expected to draw inspiration from the premium hatchback, Baleno, elevating the premium quotient significantly compared to the current-generation variant. Anticipated modern amenities encompass a new free-standing infotainment display, a digital instrument cluster, a revamped dashboard layout, automatic AC, the latest connected car technology, smartphone connectivity with Apple CarPlay and Android Auto, an electronic parking brake, and a host of other features. The Japanese model also gets ADAS functions, but I am not sure if the India-bound avatar will have that. Top features include:
New Infotainment Display
Revamped Dashboard Layout
Digital Instrument Cluster
Wireless Smartphone Connectivity
You may also like: Maruti Swift with Full Body Graffiti Wrap Seized by Police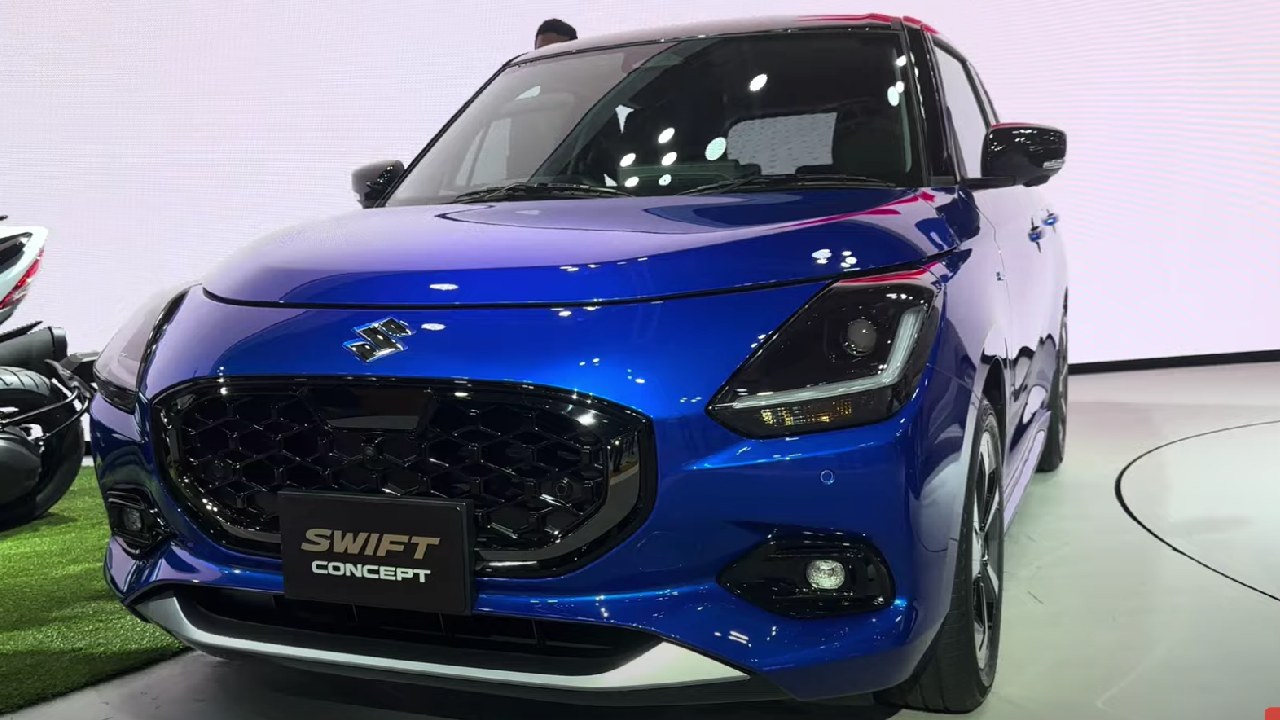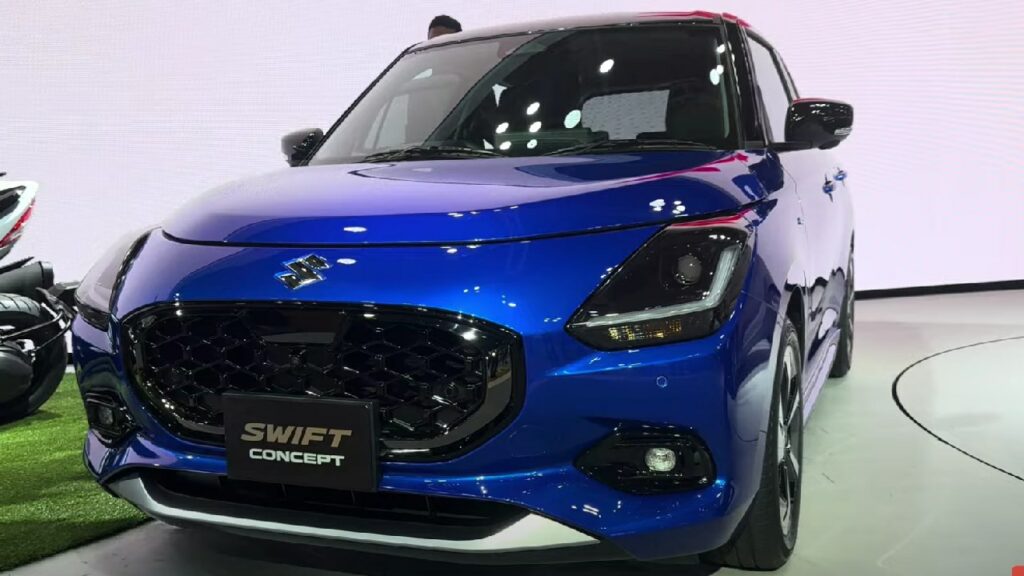 You may also like: Toyota Hyryder Buyer Claims Paying Rs 1 Lakh Extra for Early Delivery – VIDEO
What We Think
The Maruti Suzuki Swift stands as one of the all-time best-selling vehicles in India, having been a presence since 2005. Across its 18-year span, it has undergone numerous updates, keeping it consistently refreshed and appealing. This strategy has effectively maintained a continuous demand for the Swift, with customers consistently drawn to its evolving features. As the upcoming model is slated to debut by late 2024, the anticipation and demand for this iconic hatchback are currently at an all-time high. This heightened interest is an optimistic indicator for the forthcoming model, and we look forward to seeing how potential buyers respond to the promised updates.
Join us for FREE NEWS Updates on our Whatsapp Community or our official telegram channel.