Here is a video of a 26-year old son who gifted his Dad a Mercedes on his birthday. Check out all the details here.
Here is an emotional video where a son gifted his dad a brand new Mercedes on his birthday. Now, you might have seen parents gifting their children some expensive and grand birthday presents, but this is quite the opposite. What is even more impressive is the fact that the son is just 26-year old. It is not every day that a 26-year old has the means to afford such an extravagant gift. But if one works hard enough, nothing is impossible.
You may also like: Mercedes GLA Becomes Latest Victim of Dilip Chhabria
You may also like: This 2022 Mercedes G-Wagon Gets Manual Windows & AC
Son Gifted His Dad A Mercedes
The video shows a happy family where the son is bringing his dad out of the home while covering his eyes. It is the occasion of Dad's birthday. He must be expecting some sort of present, but it is unlikely that he would've thought of a Mercedes. The other family members that are around, include the Mother and Brother. Once he brings the Dad out, it becomes clear what he will be having for his birthday. They mention that they had bought a Hyundai Verna exactly 4 years ago. In a matter of 4 years, the son was able to earn so much so as to afford a Mercedes. The entire family is seen riding around their neighbourhood in this premium luxury car.
Specs
By the looks of it, the car in question seems to be the new A-Class which starts at Rs 41.55 lakh, ex-showroom. In the petrol guise, the A-Class comes with a 1.3-litre turbo engine that produces 163 hp and 250 Nm of peak power and torque. The more powerful petrol is the 2.0-litre mill that outputs 300 hp and 406 Nm of peak power and torque along with a 4MATIC drivetrain. The diesel-powered A-Class comes with a 2.0-litre unit with 150 hp and 320 Nm of peak power and torque. The smaller petrol engine comes with a 7-speed DCT gearbox, while the larger petrol engine comes with an AMG-spec 7-speed DCT unit. The diesel unit comes with a sole 8-speed DCT unit.
You may also like: Ultra Luxurious Maybach S350 CDI On Sale For Kia Seltos Price!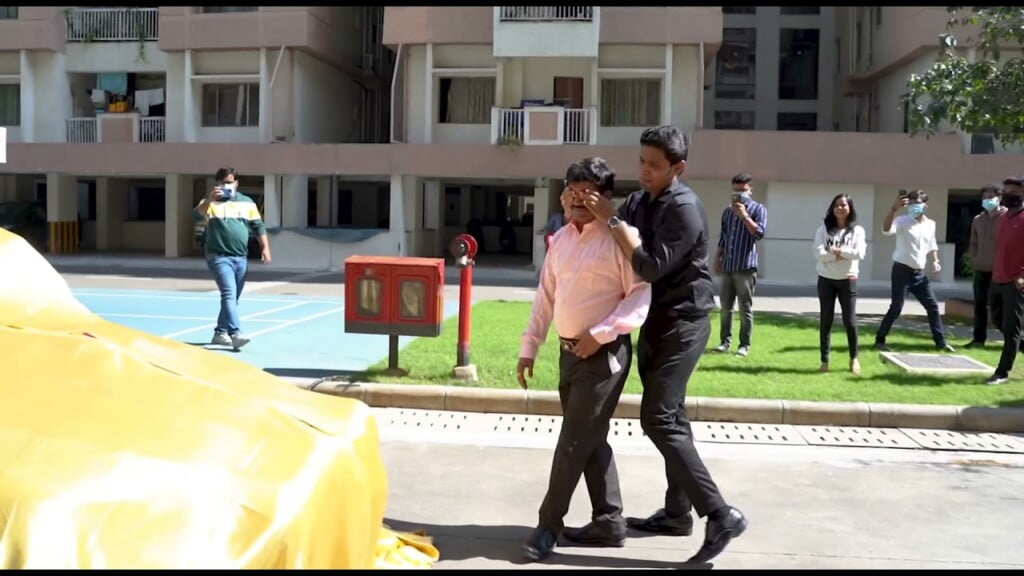 You may also like: Mahindra XUV700 Buyer Cancels Booking to Buy Used Mercedes & Marazzo
This video is a great example to show how dreams could come true. Also, it highlights the sense of family and gratitude that one must have towards their parents. Let us know how did you like this video.