Shaquille O'Neal is a legend of basketball and is renowned across various industries for his engagements but we love to explore the rare and weird automobiles in his garage.
Here is the list of 6 weird cars owned by Shaq – Shaquille O'Neal. We don't suppose anyone is unfamiliar with Shaq. He is a global superstar when it comes to NBA. However, he has been involved in various other projects including movies, entrepreneurship, investing, guest appearances, etc. Therefore, it comes as no surprise that his net worth is a whopping US$400 million. He has splurged a lot of it on insane automobiles. But we shall glance through the most unique ones of this collection here.
You may also like: Car Collection of Shaquille O'Neal aka Shaq is UNIQUE
6 Weird Cars of Shaq
Weird Cars of Shaq
Custom 'Superman' Cadillac Escalade
Custom Polaris Slingshot
Terminator-Themed Ford F-650
Golden GMC Sierra Denali
Slammed Chevy G1500
Vanderhall Santarosa
Weird Cars of Shaq
You may also like: Car Collection of Magic Johnson is a Mix of Classic and Modern
Custom 'Superman' Cadillac Escalade
Cadillac Escalade is a popular choice of wheels for a whole lot of celebrities across the world, particularly in the USA. But the luxury SUV of Shaq is quite incredible. It has been customized for the man. There is a special Superman logo on the front grille which is one of the weird things on this car. This logo is also slapped on the headrests inside the cabin along with a massive 12-inch subwoofer system making it a strange car indeed.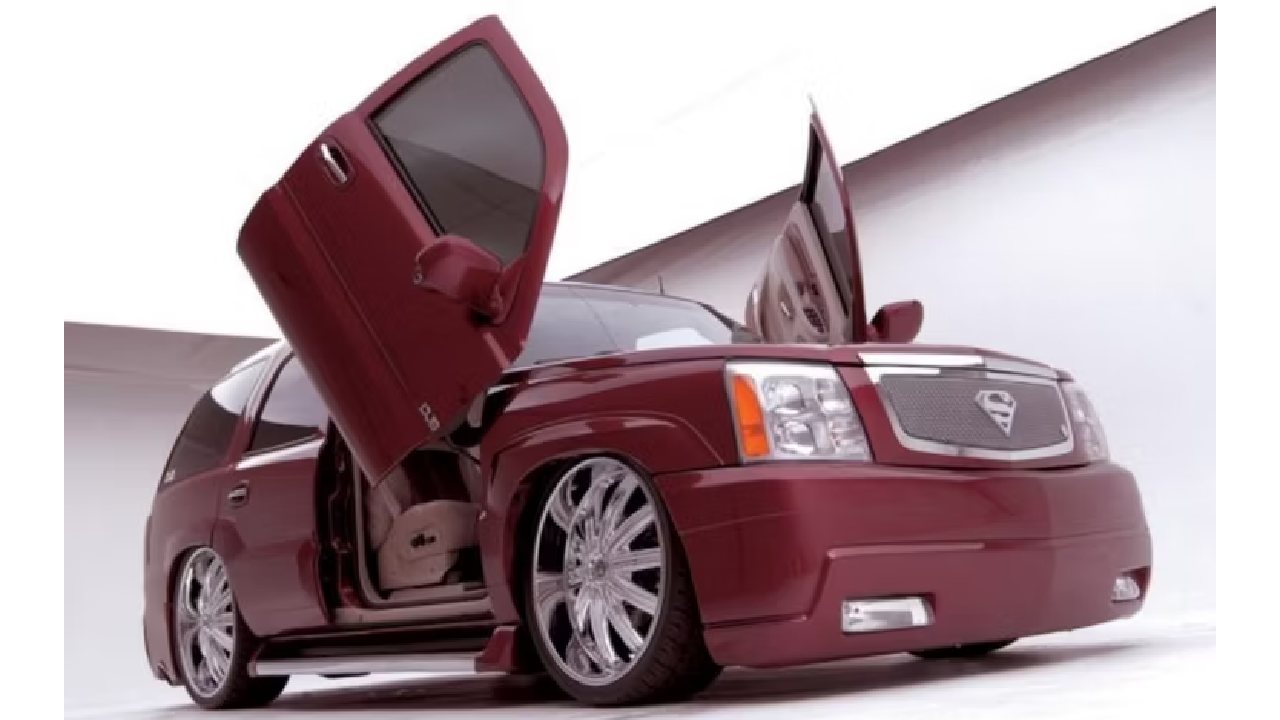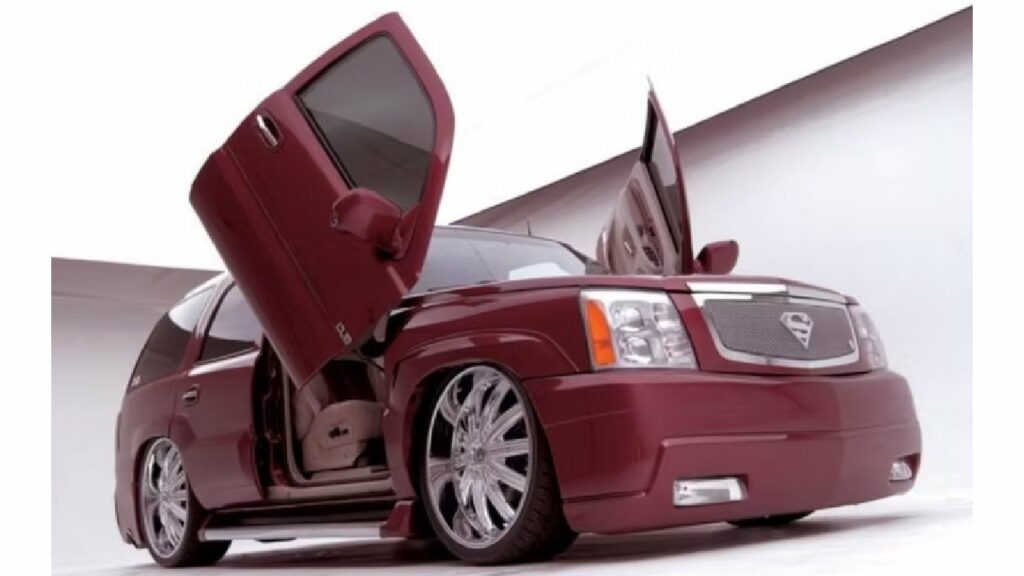 You may also like: Check Out The Impressive Car Collection of Klay Thompson
Custom Polaris Slingshot
Polaris Slingshot is meant for all those who are into off-roading adventures. But Shaq likes to customize his rides and the Slingshot is no different. The 4-time NBA Champion added two more seats to his Slingshot which became famous by the name 'Sling-Shaq'. This was done by extending the length of the original model. Despite that, it is just adequate to fit his 7ft-1in frame inside this vehicle. It has a rather underwhelming 180 hp engine which is enough for off-roading speeds.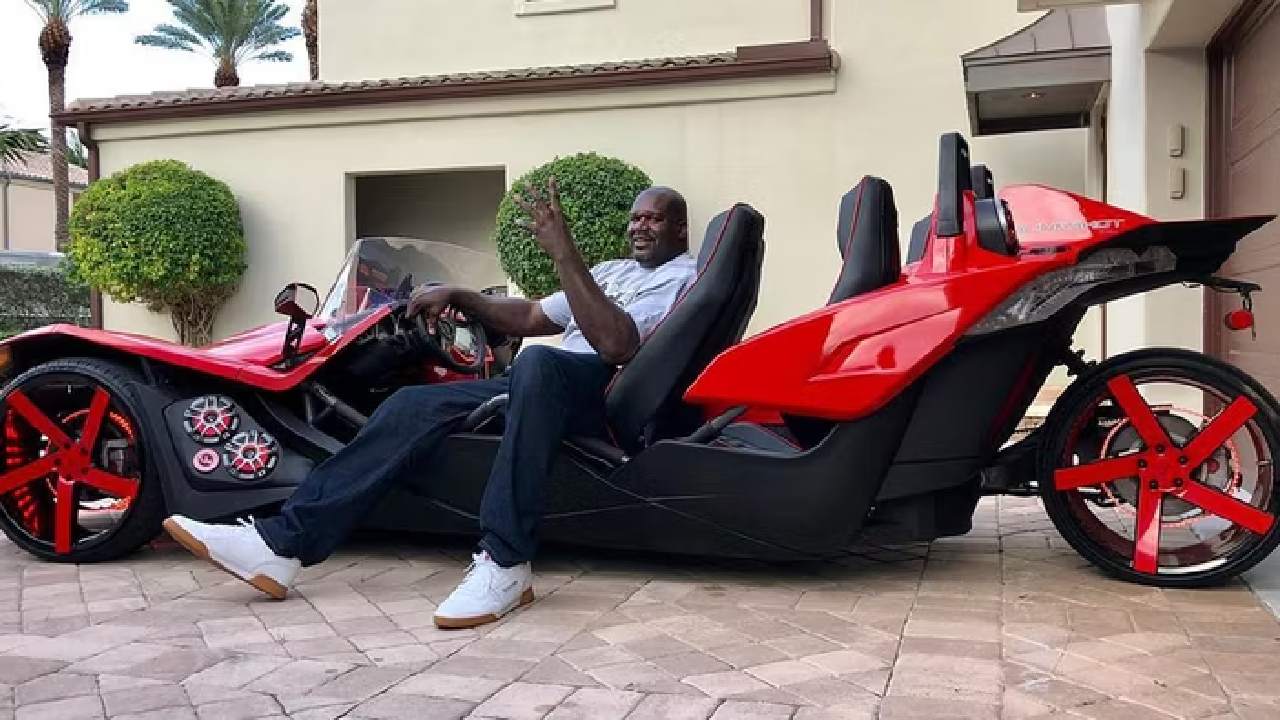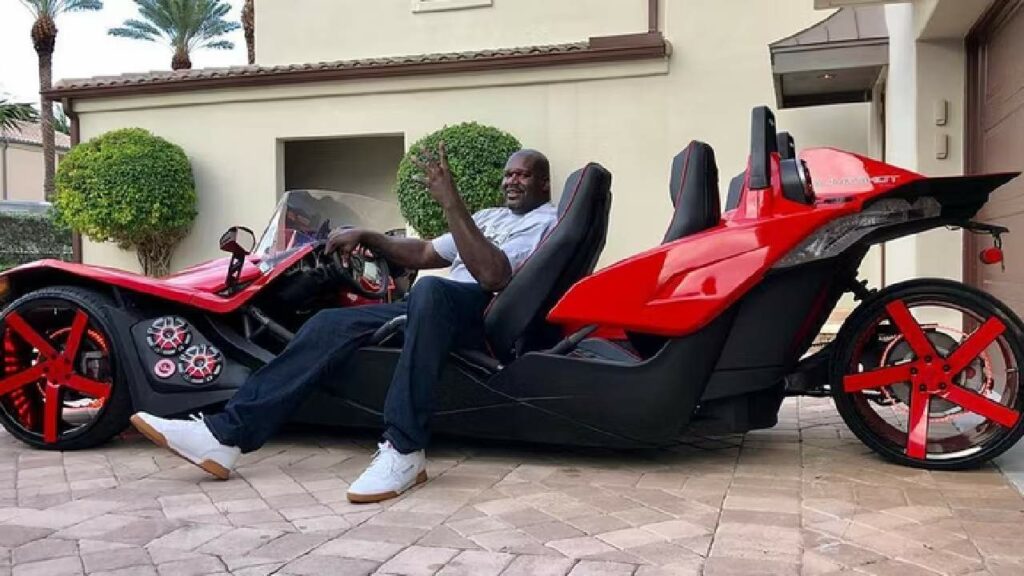 You may also like: NBA Star Luka Doncic Spotted in his Apocalypse Hellfire 6×6
Terminator-Themed Ford F-650
While the Ford F-650 is already an incredibly capable pickup truck, Shaq went ahead and modified it substantially. For that, he spent a fortune. The cost of a new model is around US$60,000 and he added another US$60,000 to it for modifications. He is clearly inspired by Terminator movies which is why he designed it keeping that theme in mind. But the final product is quite weird indeed.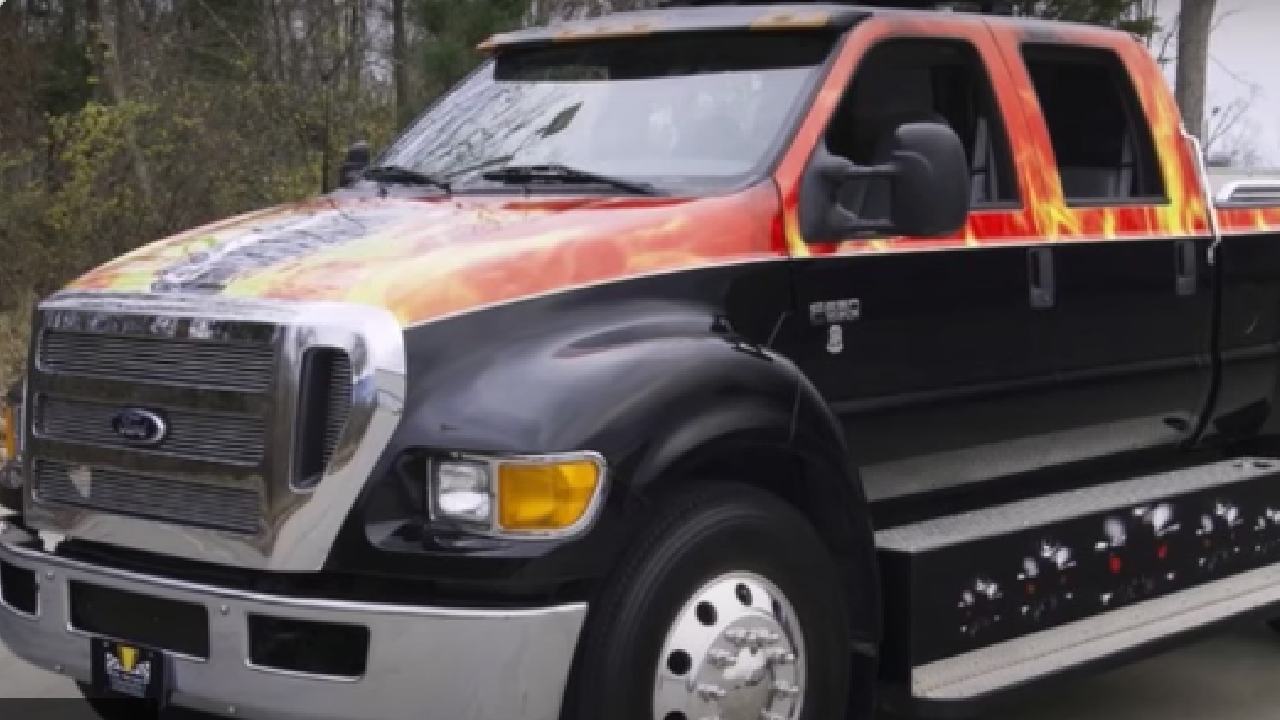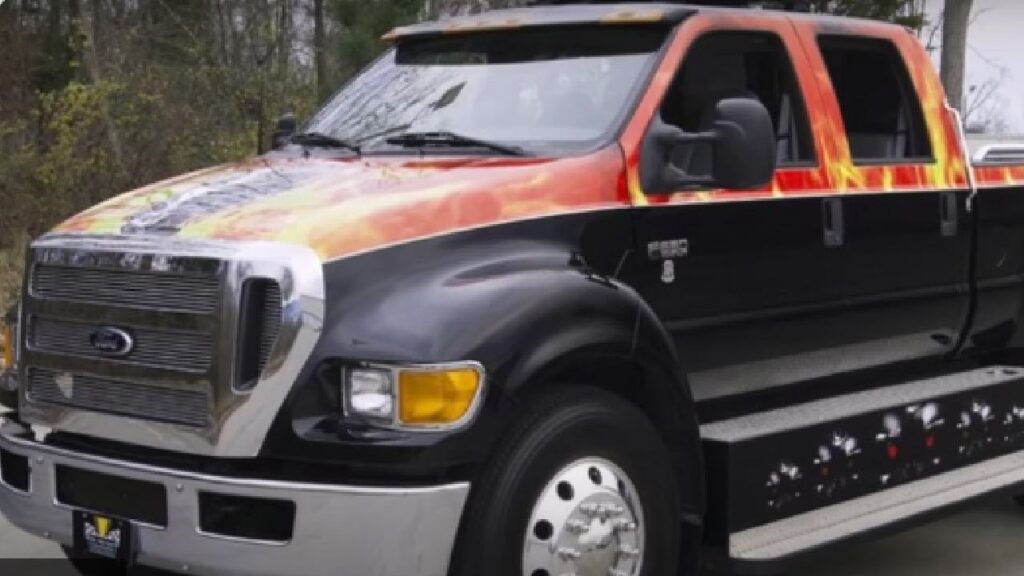 You may also like: Car Collection of Kobe Bryant aka Black Mamba
Golden GMC Sierra Denali
GMC Sierra Denali is a popular pickup truck in the USA. Many celebrities own this who are into adventurous rides. But Shaq being Shaq, wrapped it in bling gold. That made it stand out from the crowd, but not in the most desirable version. In addition, there is a hardcore off-roading suspension making it incredibly capable but weird. It is hard to love this version of the otherwise popular pickup truck.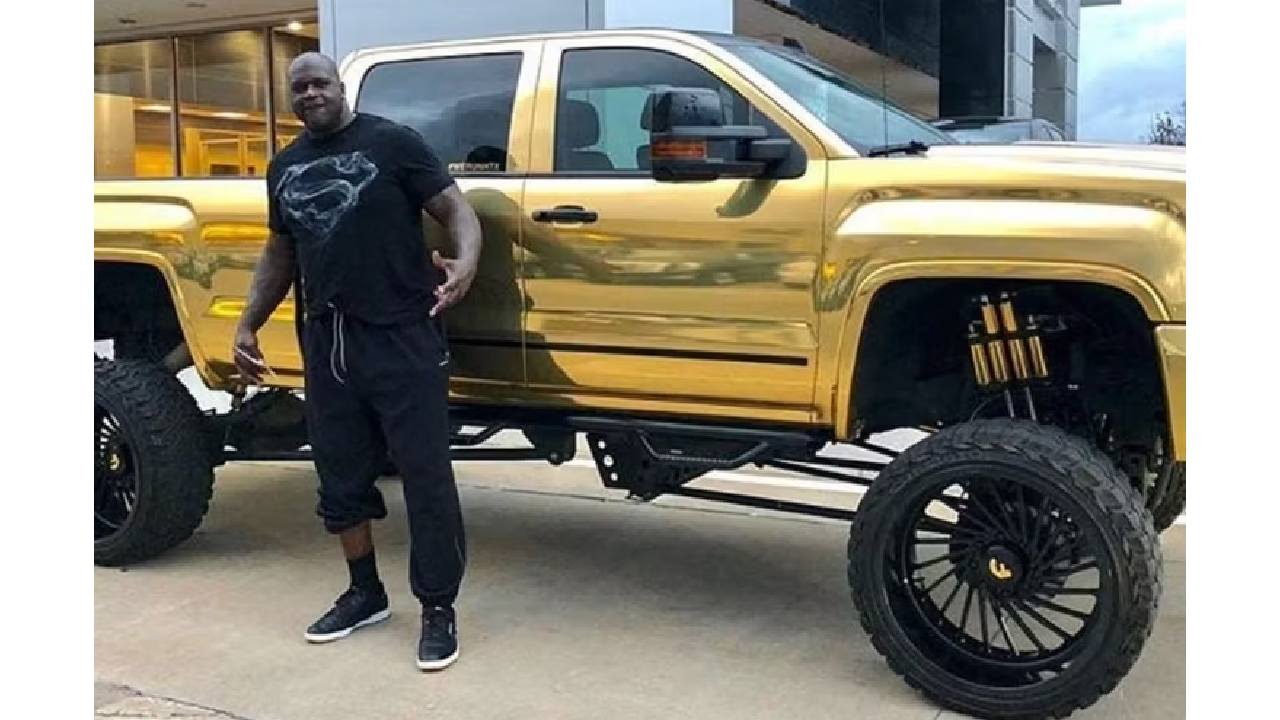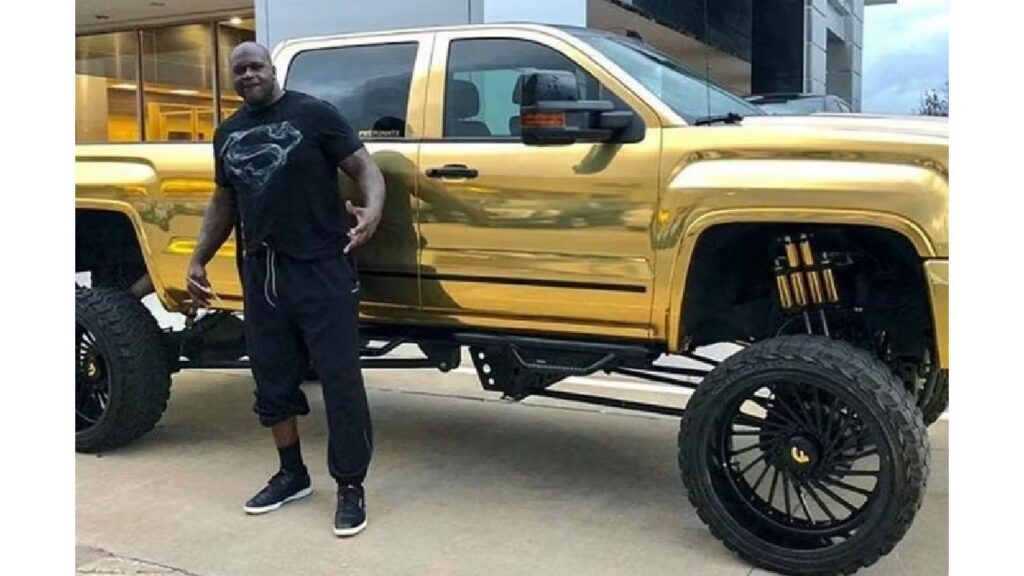 You may also like: Expensive Car Collection IShowSpeed – VIDEO
Slammed Chevy G1500
The Chevy G1500 is an incredibly unique but tasteless MPV. It is bought by celebrities to carry tons of luggage or people around. While that is true for Shaq's Chevy too, it differentiates itself from the regular version by having a Superman logo at the front which is quite common for cars of Shaq and getting air suspension that makes its floor hit the ground.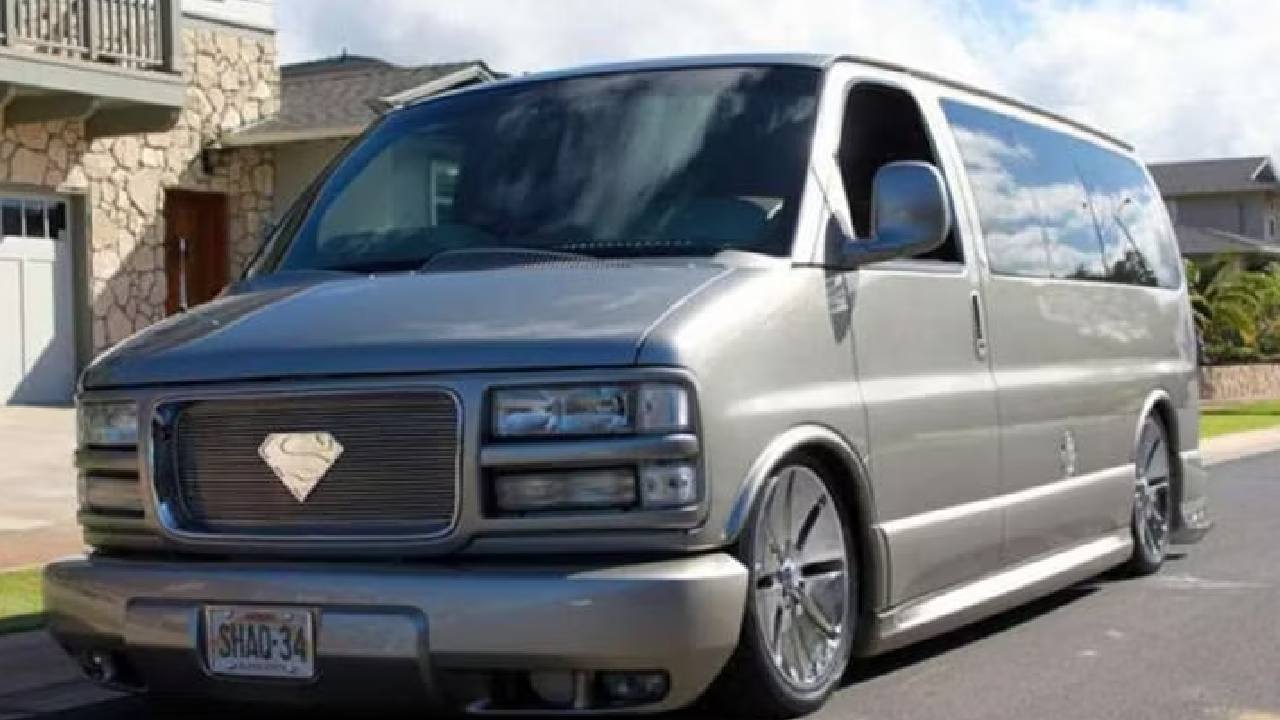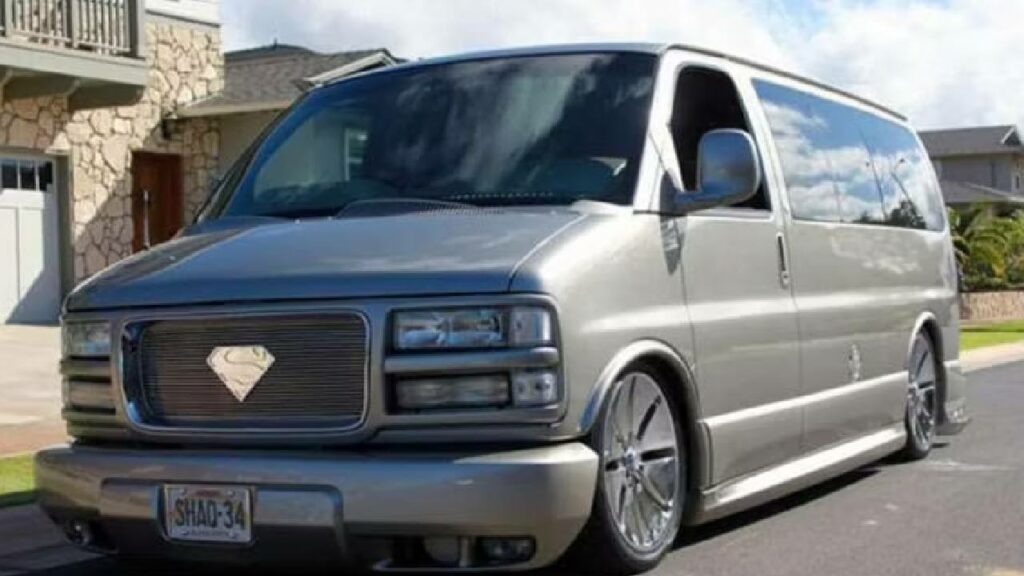 You may also like: Car Collection of Phil Mickelson is SUMPTUOUS
Vanderhall Santarosa
The Vanderhall Santarosa Speedster is a two-seater three-wheeled roadster that has a GM-built 1.4-litre turbocharged engine developing 180 hp of peak power. However, to accommodate his unique frame, he customized it to make it look like a toy car. It has a price tag of US$30,000 which is quite absurd for a toy car like this.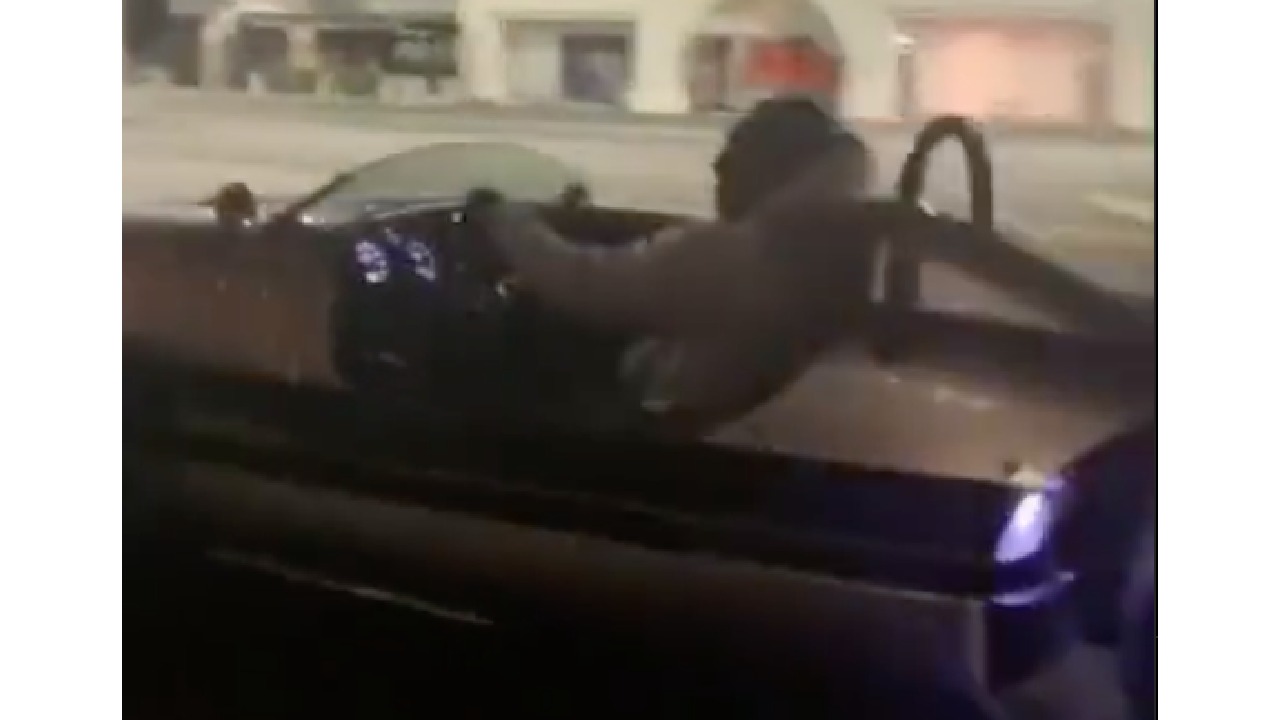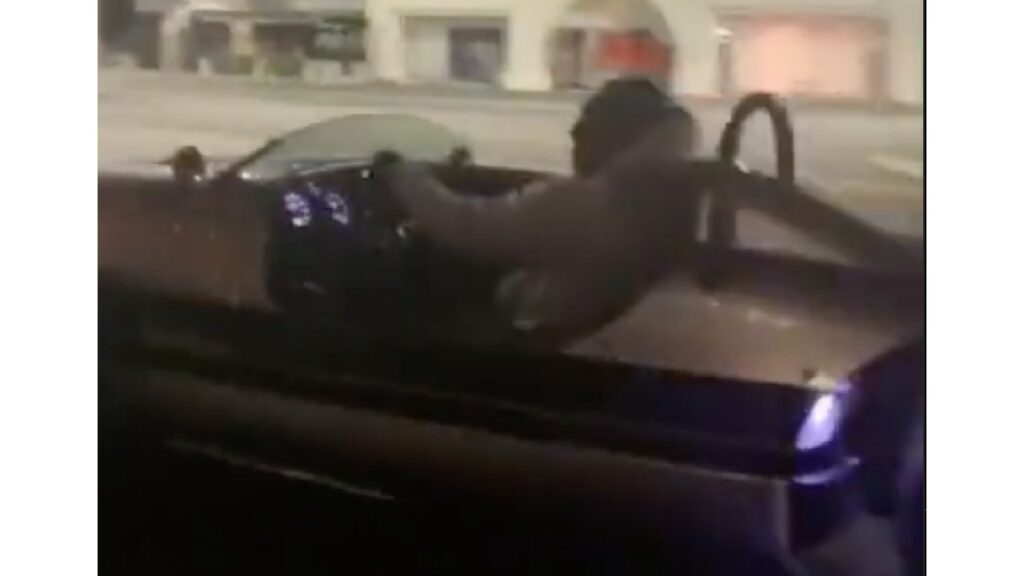 Join us for FREE NEWS Updates on our Whatsapp Community or our official telegram channel.