We see tons of irresponsible activities on roads by people and car drivers on a daily basis.
But letting an 8-year-old drive a car all by himself might just be the worst of these.
Such stupid acts jeopardize the safety of everyone on the road.
Here is a video of an 8 year old child driving a Range Rover SUV. While this might seem quite ridiculous and perilous, unfortunately, it is a relatively common theme. As a matter of fact, there are loads of countries where such practices are followed regularly. We don't understand the exact mindset behind allowing such young children to drive cars, but it can't ever be justified. Let us take a look at the details of this incident from Roshnee, Vereeniging in South Africa.
You may also like: Expensive Cars of Bayern Munich Players
You may also like: 5 Cheapest Cars in South Africa Come from India! – Suzuki S-Presso to Mahindra Bolero
You may also like: 1 Car Stolen in South Africa Every 22 Mins, Toyota Offers Solutions
8 Year Old Child Driving Range Rover
The video has been uploaded by Daily ZA Trends on YouTube. In the visuals, a child is seen in the driver's seat of a Ranger Rover SUV. He is seen talking to some people on the road. These people are making videos of the child to post on social media and to report to the authorities. Meanwhile, an elderly gentleman seems to be the only one who is trying to reason with the kid expressing his discomfort and concern at the fact that the young child is driving the car. It is simply shocking to see that nobody is asking the kid to stop driving.
You may also like: Here are the 5 Most Affordable Electric Cars in South Africa
The old man is heard saying, "This is ridiculous". He asked the child who gave the car to him. The child responded by saying that his father did. To this, people were left stunned as to how can somebody give the car to an 8-year-old child and let him drive all alone on a proper road with traffic. But no one is willing to argue with the child for some reason. Finally, the old man said that he will follow the child as the latter drove off.
You may also like: Here Are The Top 10 Best-Selling Cars in South Africa
We must urge our readers to not let something like this happen again. If you see a child driving a car, make sure to stop and report him to the police. This is illegal and dangerous for the safety of everyone on the road. If you can't stop the child, make sure to record a video as evidence and hand it over to the police so that they can do their job. We would like to hear your thoughts on the matter as well.
You may also like: Most Expensive Celebrity Cars in South Africa- Jimmy Tau's Rolls Royce to Khanyi Mbau's Porsche GTS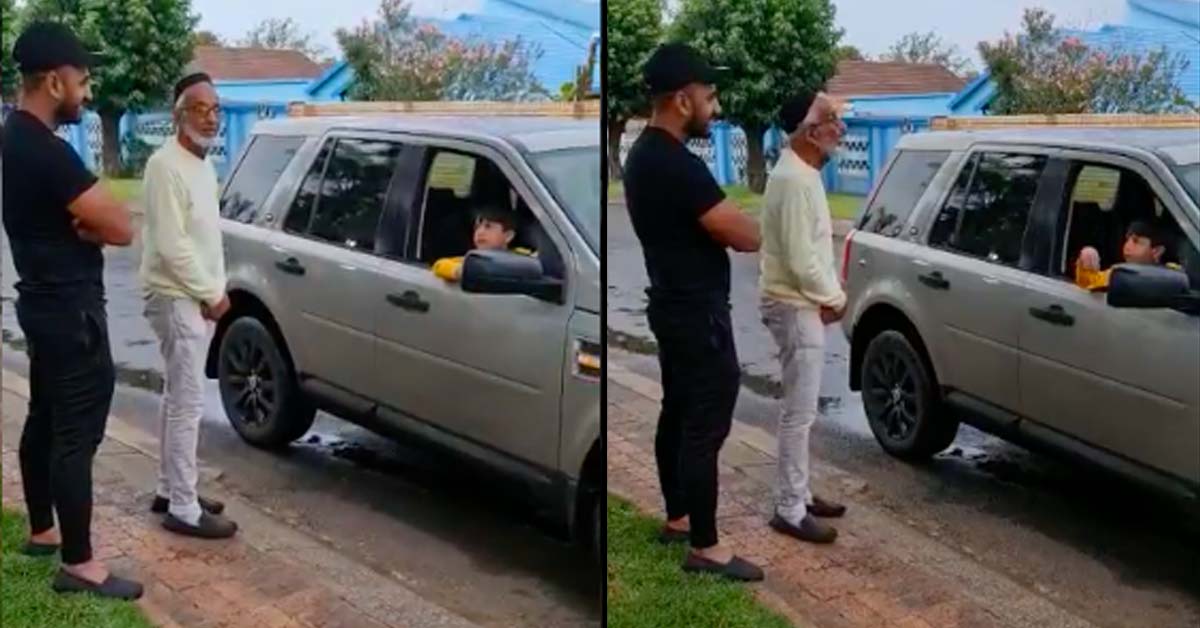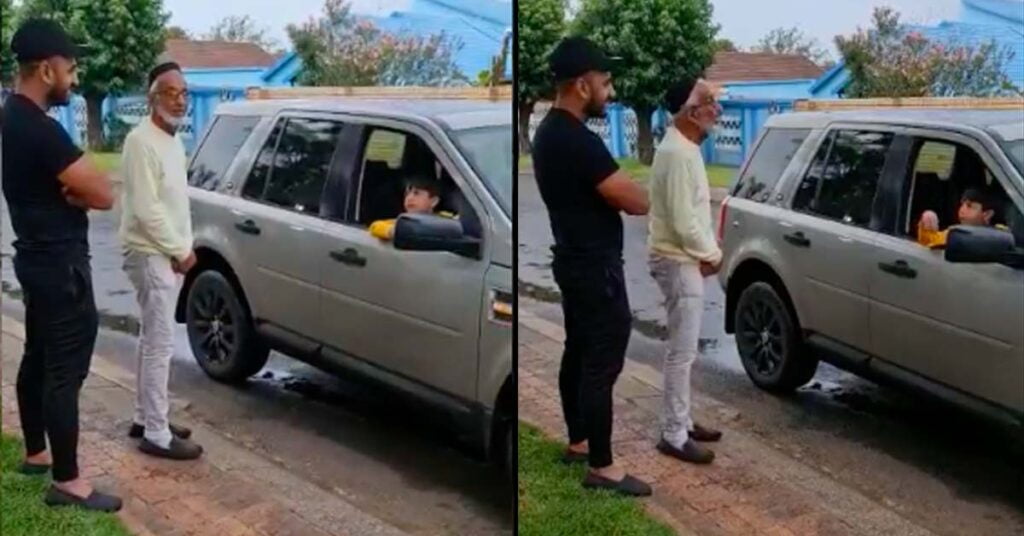 Disclaimer- The embedded videos/ external content is/are being used as a convenience and for informational purposes only; they do not constitute an endorsement or approval by Car Blog India of any of the products, services, and /or opinions of the corporation or organization or individual. Car Blog India bears no responsibility for the accuracy, legality, and/or content of the external site or for that of subsequent external videos/ external content. Contact the external publisher for answers to questions regarding its content.
Join us for FREE NEWS Updates on our Whatsapp Community or our official telegram channel.