Indian roads can contain some unthinkable scenes but equally positive ones as recorded in this latest case.
This video captures an old man riding a bicycle while wearing a helmet. He has even installed rear-view mirrors and a taillamp on his bicycle. This is one of the most heart-warming and inspiring things you'll see all day. Indian roads are infamous for being extremely dangerous. This is particularly true for small town and village roads where following traffic regulations is not witnessed often. Amidst such conditions, an old man setting an example is awe-inspiring and worthy of applause. Here are the details of this unique case.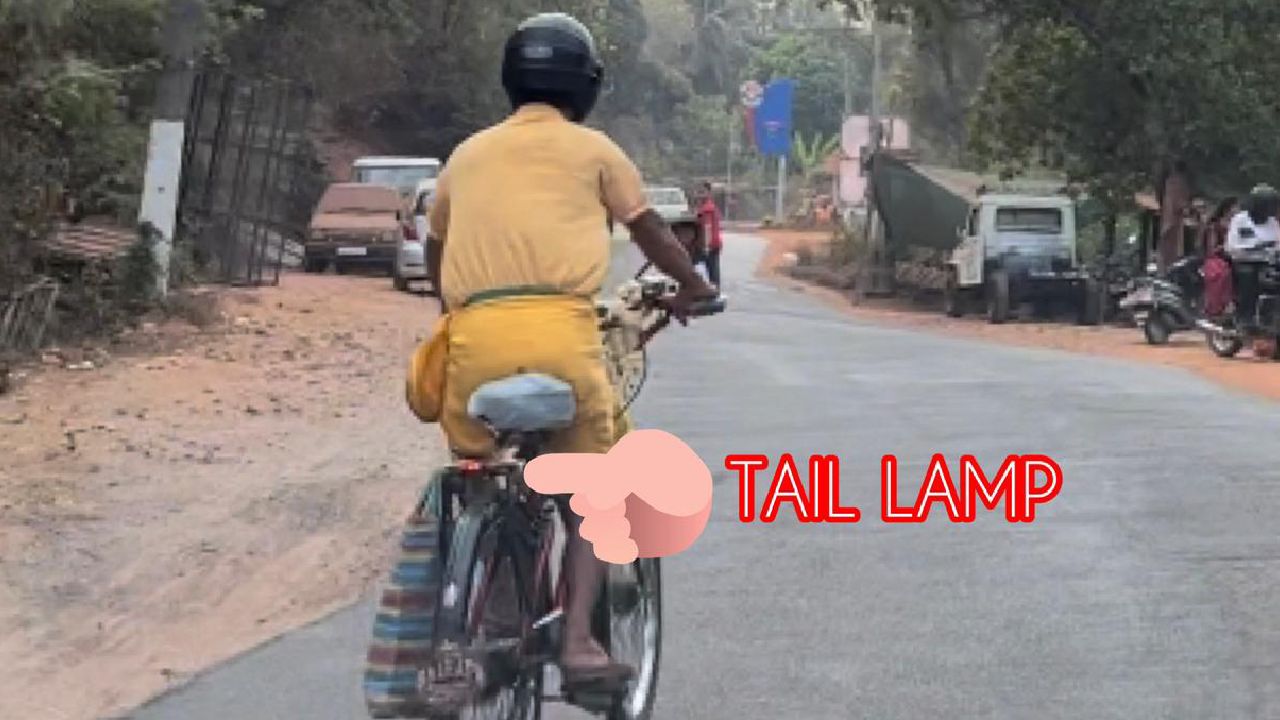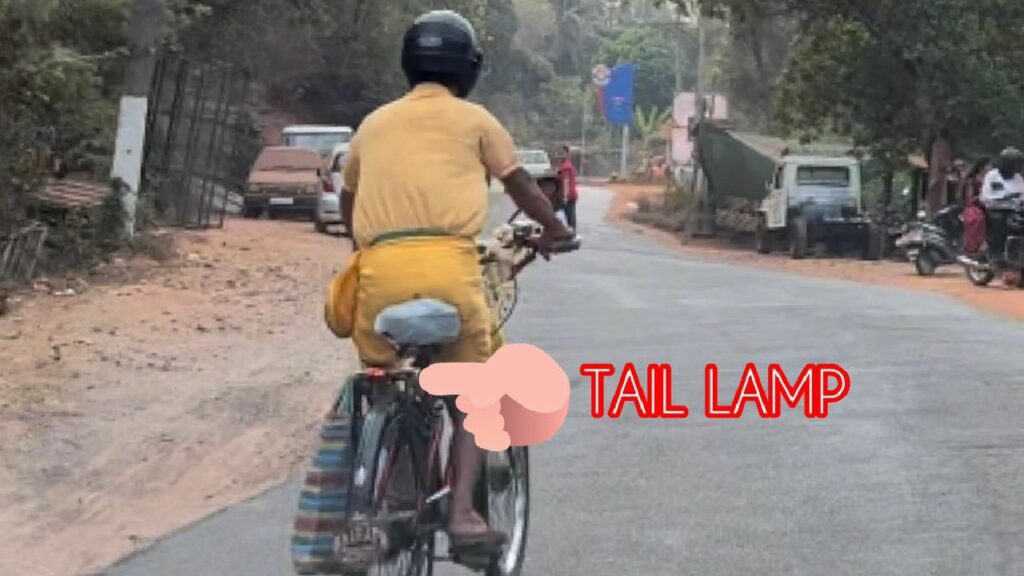 You may also like: Tata Ace Hits Bike, Driver Pulls Out a Knife on the Biker
Man Riding Bicycle Wearing Helmet
The video has been uploaded by Mundodi Vlogs on his YouTube channel. Dhruva Mundodi is a regular follower of Car Blog India and posts content on YouTube about automobiles himself. This time around, while driving his car, he came across this old man riding a bicycle on the road while wearing a helmet. Interestingly, this incident occurred in Vitla, Bantwal Taluk, a small town in Karnataka. Witnessing the bicycle rider with a helmet motivated the YouTuber to create a video so that this message could be spread on the internet.
You may also like: Army Tank Found Abandoned on Busy Expressway!
Even more impressive is that the bicycle rider has gone through the trouble of getting taillamps and rear view mirrors installed on his bicycle. This could prove to be a great tool to enhance road safety during night rides as car drivers will be able to spot him from afar. The fact that this guy went out of his way to get these security measures implemented sets an example for society. We must be concerned about road safety and could learn much from this old man.
You may also like: Video Shows How Even 5-Star Rated Cars Aren't Safe Out There
You may also like: Indian Vlogger Reviews 2023 Mitsubishi Pajero, Calls it Fortuner Killer
India is, unfortunately, home to thousands of crashes each year. Note that these figures only consider the ones that are actually reported. Hence, it is high time we become responsible drivers and road users so that we can redeem the undesirable image that has been associated with Indian roads and highways as being incredibly perilous. Incidents like these motivate us to work in this direction and raise awareness.
Join us for FREE NEWS Updates on our Whatsapp Community or our official telegram channel.