Recently, Ambani's Rolls Royce was spotted filling air at an HP petrol pump. This led to a series of hilarious comments.
The Ambani family has a huge collection of expensive cars. In fact, the Antilia is said to have six floors dedicated only to car parking. The parking area can accommodate around 168 vehicles. Recently, two brand-new Rolls Royce cars were added to the family garage. Recently, the Ambani's Rolls Royce was spotted on the road. Usually, these cars are surrounded by a large convoy of security vehicles. However, this time the Reliance-owners Rolls Royce Ghost was seen filling air at an HP petrol pump.
You may also like: Service Cost of Rolls Royce Cars is Surprisingly LOW!
You May Also Like: Here's The Unique Car Collection of Billie Eilish
You May Also Like: Exotic Car Collection of Dr Dre – Ferrari, Rolls Royce & More!
As you can see in the Instagram images by @carcrazy.india, a Rolls Royce Ghost luxury sedan was seen at a petrol bunk in Mumbai. It is said to be owned by Ambanis. Ironically enough, it was filling air at a Hindustan Petroleum bunk. This led to a barrage of hilarious comments. People assumed these cars get air and fuel filled from a Reliance pump only. Netizens were also surprised that the Ambanis don't have a dedicated garage set up inside Antilia for fixing such small things. The above-mentioned images have gathered more than 7,000 likes.
The comment section is filled with comments like, "Instead of Reliance petrol pump they are filling it in HP petrol pump", "I thought they have their personal repair Shop in Antilia", "Good to know that 4 crore car and 10 lakh car run on same air", and "Reliance ke petrol pump par free mein hawa bharke dete". While one user suggested that Ambanis should install a tire inflation unit at home to check the air pressure on all their vehicles, another user commented, "8 crores ki gaadi mein free hawa aur hum KTM mein nitrogen barate hain."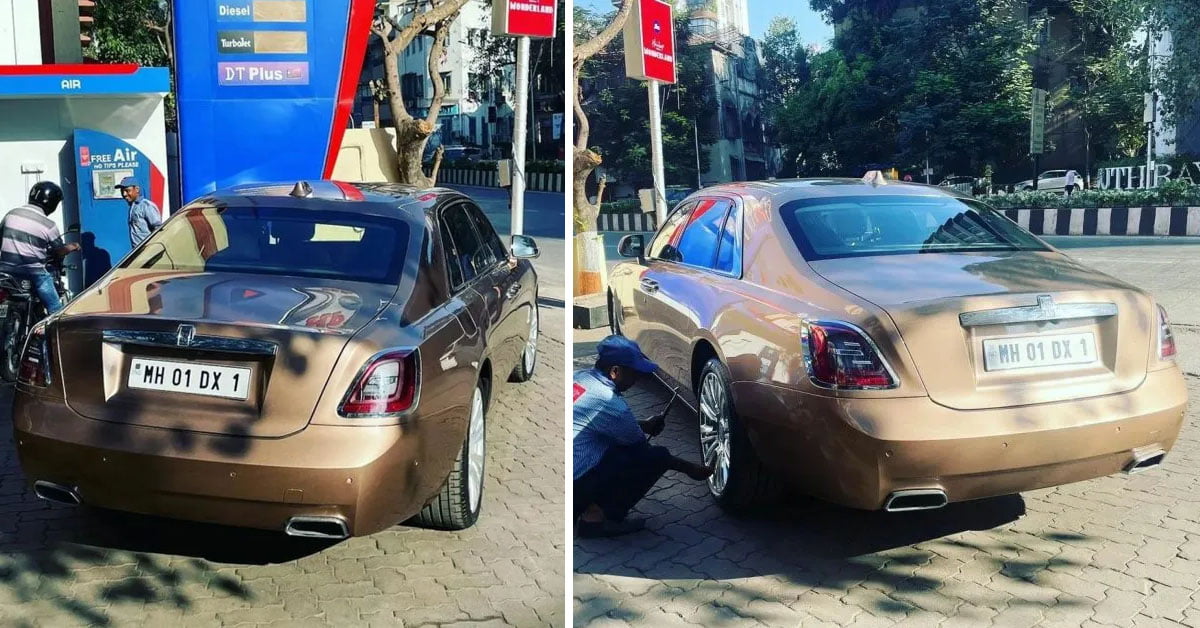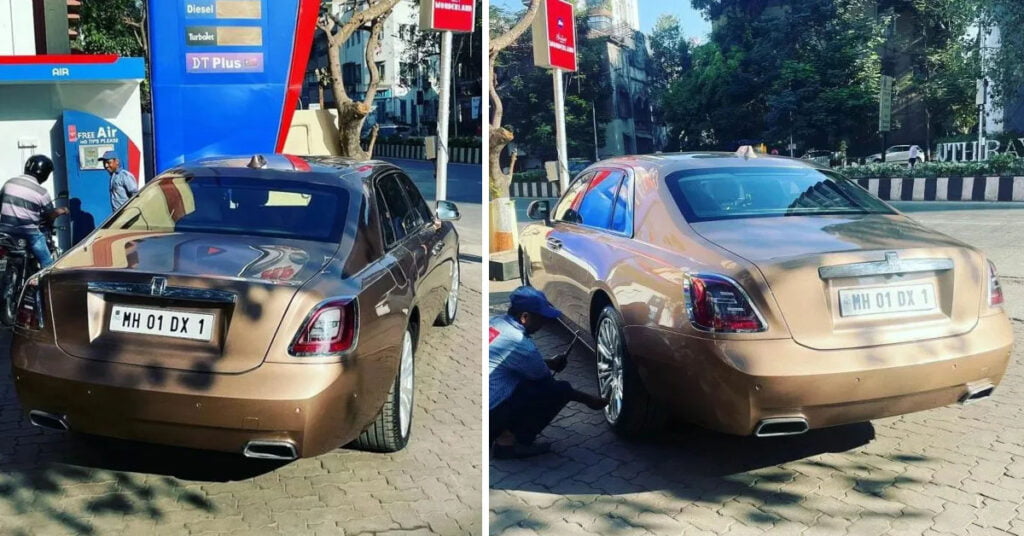 You May Also Like: Here's the Lavish Car Collection of Ariana Grande
Overall, the response to these Instagram images was surprise-filled. It is indeed a rar sight to see an Ambani family car at a petrol pump. It is even more interesting to see it at a petrol pump that is not owned by a Reliance. The family has at least 4 Rolls Royce Cullinan luxury SUVs in their garage. The Rolls Royce Ghost comes with a starting price of Rs 13.5 crore (on-road, Mumbai). Since Rolls Royce is known for their customized products, the final price is likely to be even more.
The Rolls Royce Series VIII EWB is powered by a 6.75-liter twin-turbocharged V12 engine that outputs a maximum power of 563 Bhp and a torque of 900 Nm (peaks at 1,700 rpm). It is paired with an 8-speed satellite-attached automatic transmission system that powers the rear wheels. The luxury car can go from 0 to 100 km/h in just 5.4 seconds. It comes with a seating capacity of five occupants. Passengers will get an LCD screen, a Hi-Res HUD, dual infotainment screens, a drinks cabinet in the center, and second-row seats with reclining functions.
Join us for FREE NEWS Updates on our Whatsapp Community or our official telegram channel.