The 3 German bigshots in cars business, Audi, BMW and Mercedes Benz always have a fierce competition going on. Now just like BMW and Mercedes Benz, Audi is also planning to bring out its own pre-owned car business in the Indian market. This is undoubtedly a piece of good news for the Audi owners and lovers since it is going to become cheaper and easier to afford the Audi brand now. The Volkswagen group company will be rolling out this pre-owned car business, called the Audi Approved Plus by the month of December.
Initially, according to sources close to this development, Audi will be rolling out the Audi Approved Plus showrooms in some select metro cities and will be housing 8 to 10 Audi cars. On an average, these models are expected to be 4 to 5 years old. An Audi dealer based in Gurgaon has revealed that in the Audi Approved Plus showroom, a basic 2009 model A4 diesel saloon will cost anywhere between Rs 18-19 lakhs only compared to a brand new one that will set you back financially by close to Rs 30.10 lakhs. The Audi Approved Plus showrooms are likely to come up besides the existing Audi dealerships.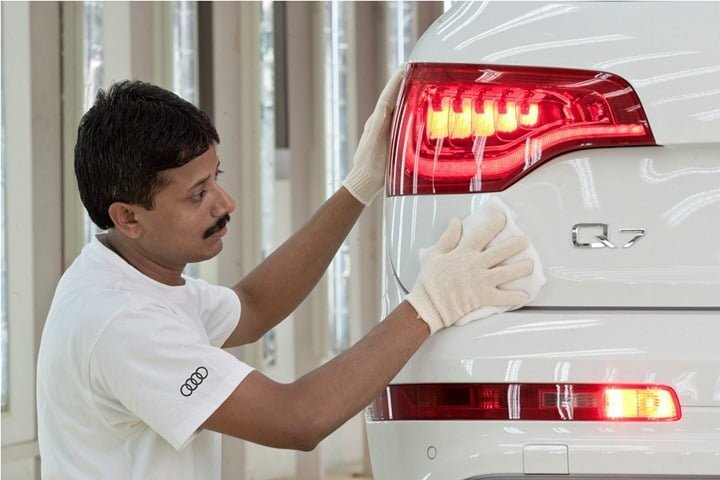 Very recently, Audi India had announced that they will be raising the costs of their cars by about 5%. Michael Perschke, Head, Audi India commented on this saying that, "The overall market scenario is challenging. The rise in input cost, depreciating rupee as well as continuous increase in fuel prices have made us re-evaluate our pricing strategy in India and increase the prices of the entire range. However, we are offering customers innovative and customized finance options from Audi Finance which will make their purchase more attractive." The Audi pre-owned car business news comes just after this announcement stating that Audi is slowly and steadily gearing up to provide a tough competition to its German counterparts who have long dominated the market.
Audi's parent company Volkswagen also started their pre-owned business in India recently and they have all the operating experience in this business to help them scale it up very quickly as and when needed.
source – Autocar India
Report by – Joy Chatterjee