Bajaj, the Indian two wheeler giant has been on the offensive off late, going on a launch spree with new bikes coming in every now and then. The Bajaj Discover and Pulsar are the two most popular brands from the company's stable. Bajaj is looking to expand the Discover range of motorcycles and after launching the new generation 125 ST, 100ST, 100T and 100M, the company is looking to launch another bike in the Discover stable. A Discover under light camouflage has been caught testing and is expected to break cover soon. The photos were first uploaded at BikeAdvice.in.
The bike on test had the same alloy wheel design that we first saw on the 100T. What was new on the bike was the fact that the bike had the fuel tank look a bit more on the silver side of things rather than the usual. The rest of the bike parts looked similar to current 100cc variants of the latest generation of Discover, most of the design features are the same as the 100T. The bike lacked a disc brake up front, indicating that it will be a lower end model because even the 100M gets one.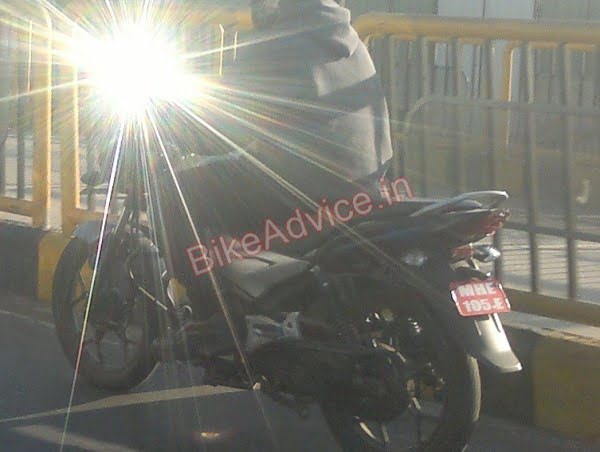 Bajaj is looking to take the fight to the likes of the Splendor, Passion and Dream Yuga big time and is planning to bring as much value for money bikes as possible. The other possibility is that the bike may just be another test mule of the 100T or 100M that Bajaj is testing for endurance and mileage. Bajaj has been launching different models of the Discover over the past year and we would not be surprised if there's a new one hitting the Launchpad soon.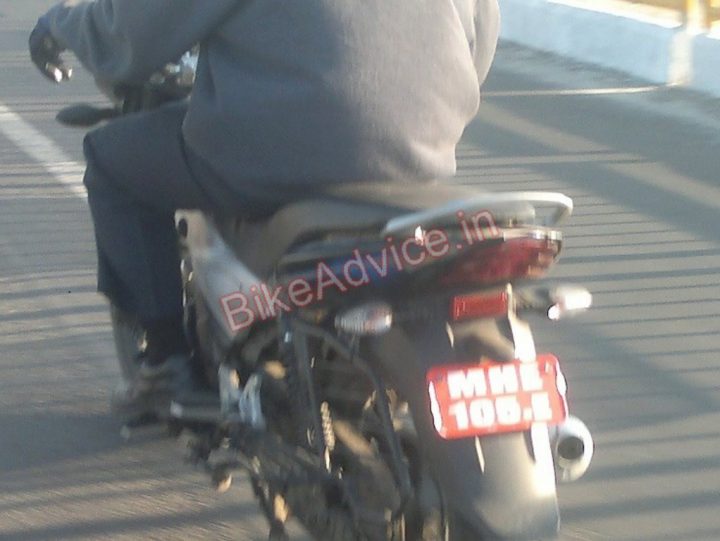 Bajaj currently sells 6 models of the Discover in India and has plans for launching a lot more bikes under the Pulsar and Discover brands in coming future. The Discover sub brand will cater to the segment having the displacement of 100-125 ccs with the Pulsar sub-brand being reserved for bikes displacing north of 125 cc. Bajaj is on the offensive and the winner will be the consumer. Hero Motocorp and Honda surely have a cause to worry about.