Bajaj Pulsar N250 is one of the two new flagships from the homegrown bike manufacturer while the Yezdi Roadster turns out to be a decent Royal Enfield alternative
Launched recently, the Yezdi Roadster comes across as a nice package that is worthy to take on the Royal Enfield Meteor 350. However, in the video we have with us today, the new motorcycle engages in a duel with another recently launched motorcycle – the Bajaj Pulsar N250. The two models are pretty much poles apart but it's still fun to watch the drag race between the two. Here you go –
The Bajaj Pulsar N250 offers a maximum power of 24.5HP along with a peak torque of 21.5 Nm. On the other hand, the Yezdi Roadster provides the user with 29.7HP and 29Nm. Clearly, the resurrected Yezdi holds an advantage over the new Pulsar flagship at least on the papers. However, the Pulsar models have always been known for their punchy performance and the latest streetnaked to join the Pulsar range packs a punch with the linear power delivery and a lot of grunt. Meanwhile, the Roadster is a cruiser motorcycle that is especially designed for relaxed riding and doesn't have the kind of urgency displayed by the Pulsar. Still, the two bikes go drag racing to paint a clearer picture of the performance they have on offer.
In the first attempt, you can see the Pulsar N250 quickly overtake the Roadster. The streetnaked simply files past the cruiser at around speeds of 60 kmph and continues racing ahead. However, the tables turn as the two motorcycles approach v-max. The Yezdi manages to overtake the Bajaj around speeds of 120 kmph but the is overtaken again pretty soon. The Pulsar has a clear advantage in the low-end performance but both the motorcycles look equally matched in the top-end. This is definitely due to the power advantage the cruiser enjoys here. Finally, though, the Pulsar wins the race as the Roadster fails to overtake again. In the second attempt, both the motorcycles are equally matched at first but the N250 manages to win the round. Finally, in the third round, the riders exchange the motorcycles.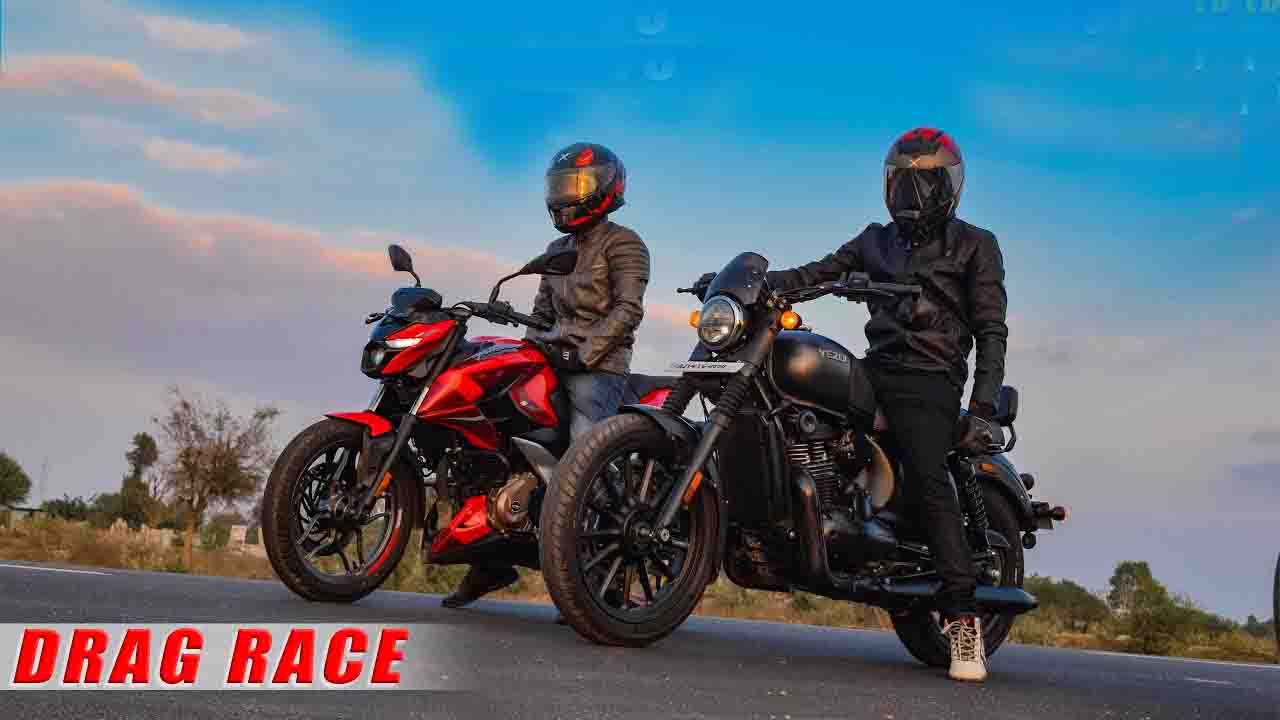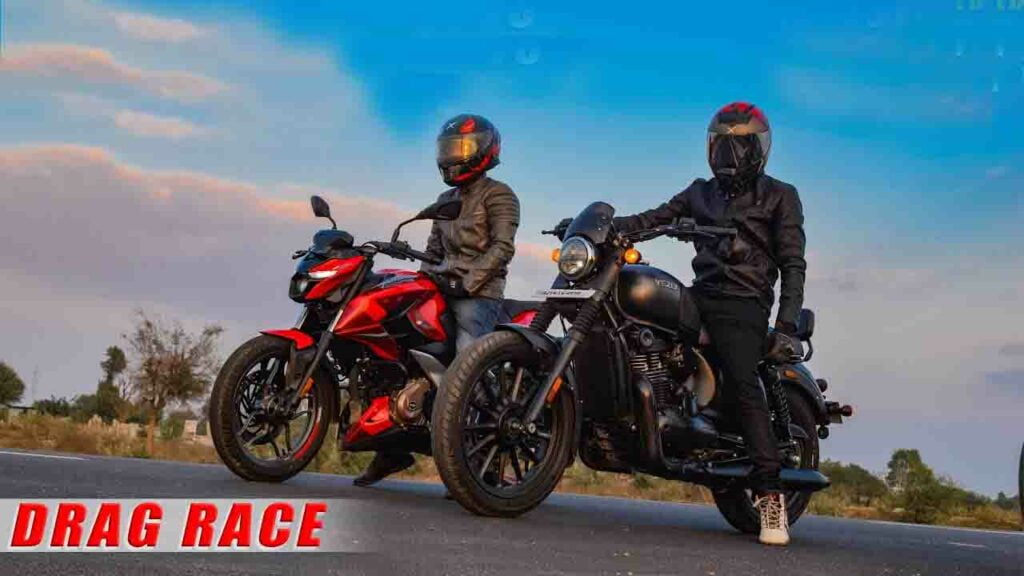 In the last round, the Bajaj Pulsar N250 couldn't manage to overtake the Yezdi Roadster but both the motorcycles seemed pretty equally matched. It's clear from this video that the Pulsar offers a stronger performance than the Roadster in spite of having lower power and torque output but in most conditions, the two motorcycles will be equally matched unless you take them to a curvy road where the sporty ergonomics of the Pulsar will help you feel more at home than the laid back riding style of the Roadster.
Join us for FREE NEWS Updates on our Whatsapp Community or our official telegram channel.