Bajaj Pulsar is a household name in our country.
Digital automobile artists have a way of coming up with interesting iterations of popular motorcycles.
This latest illustration reflects a unique RS600 version of the Bajaj Pulsar.
Here is the latest Bajaj Pulsar RS600 rendering that is developed by a popular digital automobile designer. Pulsar is the most popular motorcycle in the country and has been for a long time now. Bajaj has made sure that there is some version of the iconic Pulsar in all major bike segments in India. As a result, we witness the domination of Pulsar bikes and people love them. Not only in India, but Pulsar bikes are famous in many international markets that Bajaj caters to. For now, let us take a look at this uniquely modified version of the Pulsar.
You may also like: Couple Gets Romantic on Bajaj Pulsar 150, NABBED – VIDEO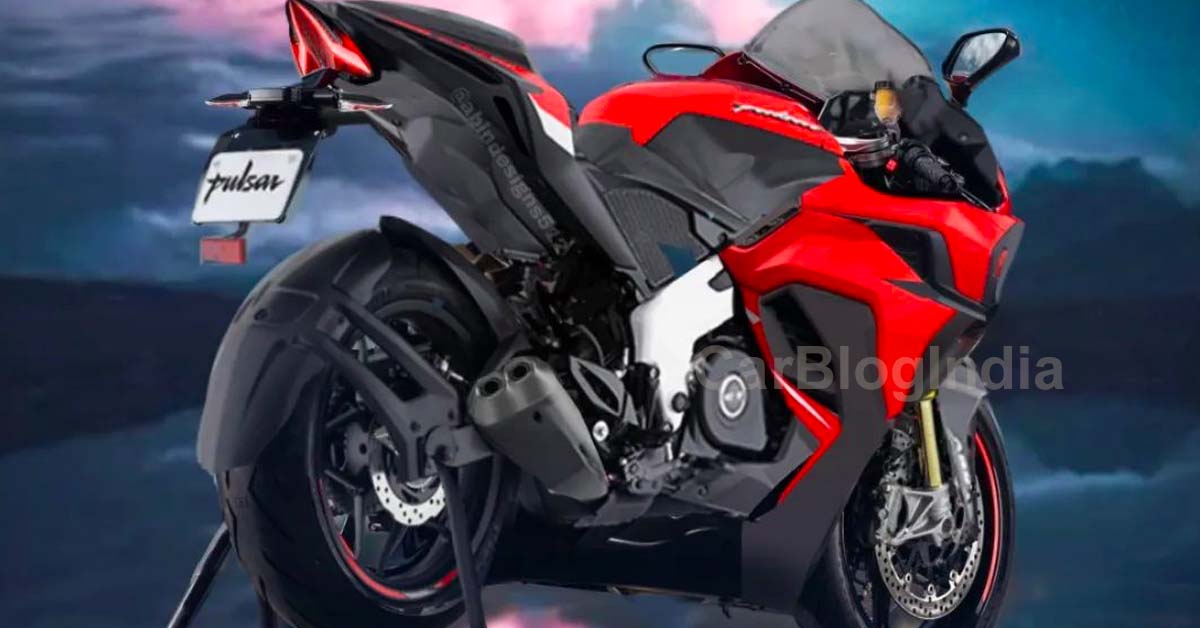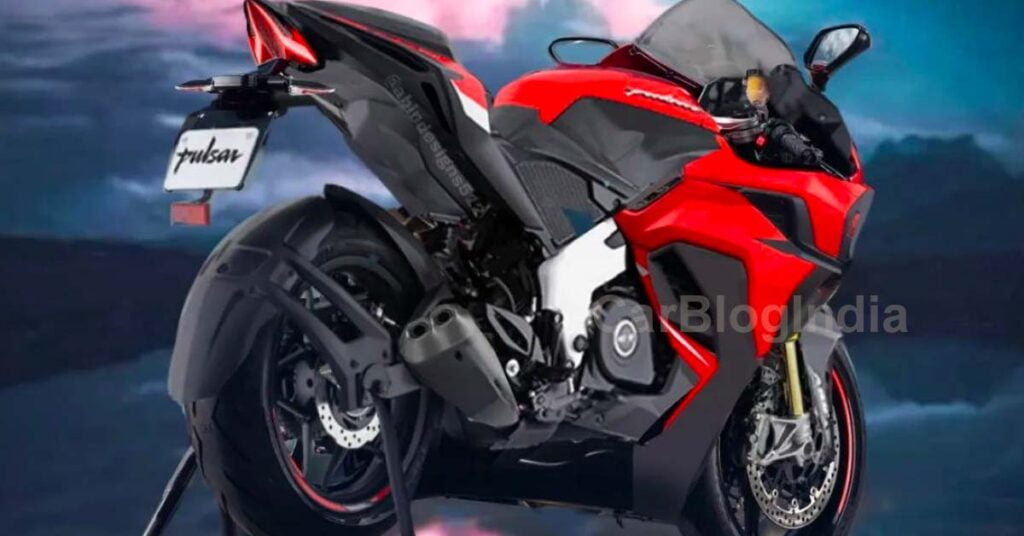 You may also like: Bajaj Pulsar RS400 Concept Looks Like a Worldclass Sportsbike
Bajaj Pulsar RS600 Rendering
The model has been rendered by abin_designs_511 on Instagram. In the image, the rear profile of the bike is visible. The designer has done a commendable job as this model looks production-ready. The bike has been finished in sporty red colour accentuating its appeal. The tail end is attractive with stylish LED taillamps, a sleek turn indicators setup, a reflector, a split-seat setup and muscular decals. Moreover, the exhaust pipe is compact and has twin openings which are reminiscent of sports bikes.
You may also like: Bajaj Pulsar 220 Remodelled in Modern Avatar with 250cc Engine
There is also a compact tyre hugger at the rear covering the broad tyre that has red inserts around the rims. The side body is finished in black and silver, while the fuel tank has a muscular silhouette with PULSAR lettering engraved on it. At the front, the wind visor and compact rear-view mirrors enhance the aggressive appearance while the fairing on the sides lends an imposing road presence.
You may also like: This Bajaj Pulsar N Street Fighter Concept Looks Dapper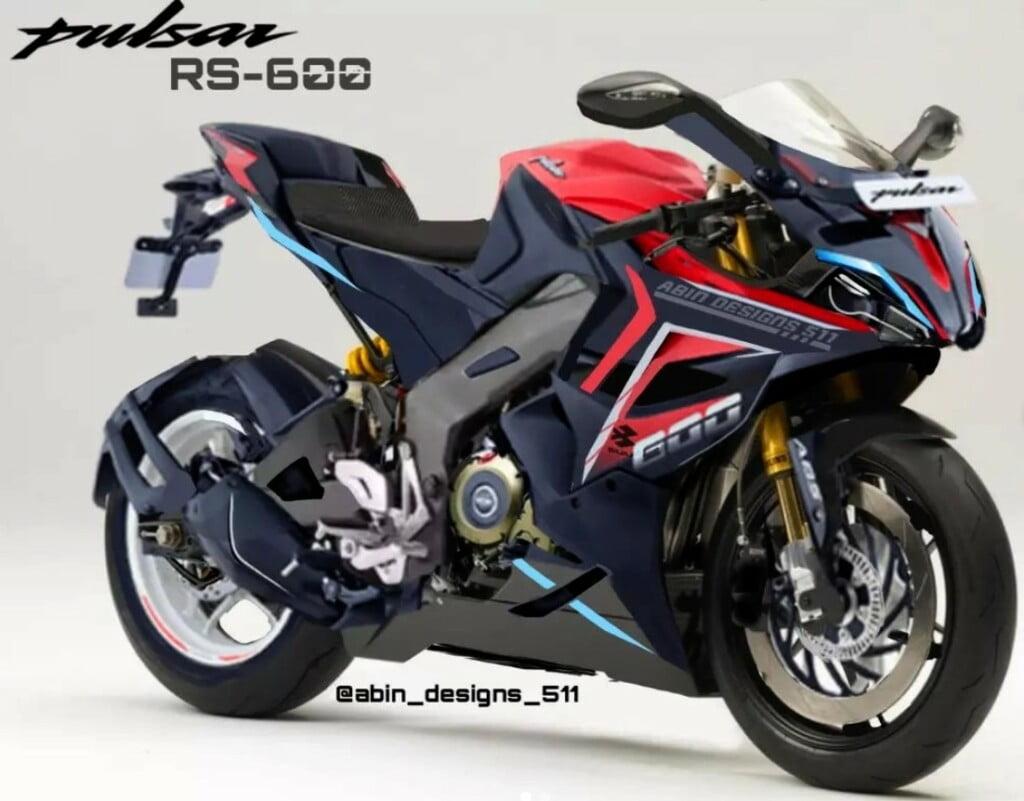 You may also like: Bajaj Pulsar RS200 with Lamborghini Green Paint – Yay or Nay?
In this previous version by the same designer, the front end was also visible. It consists of a modern dual-LED headlamp setup with green inserts and a sleek design highlighting its racing characteristics. In addition, there was a large disc at the front to handle the performance of the two-wheeler. Hence, we are able to get the front and rear profiles of this unique digital iteration. Let us know your feelings about the Bajaj Pulsar RS600 rendering.