A businessman from Assam purchased a Suzuki Avenis scooter worth over Rs 1 lakh through his 'piggy bank' savings of coins of Rs 1, 2 and 10 denomination
In a pretty unique news, it has come to light that one Hafijur Akand (37) from Barpeta, Assam, has purchased a Suzuki Avenus Special Edition scooter from the district's authorised Suzuki outlet through coins of various denominations. Hafijur, who is a small-time businessman from Gobardhan Chowk locality on Barpeta Road, always wanted to buy a scooter and after saving coins for many years, he could finally purchase his dream ride.
You may also like: WATCH Honda Activa vs Suzuki Access 125 In A Tug of War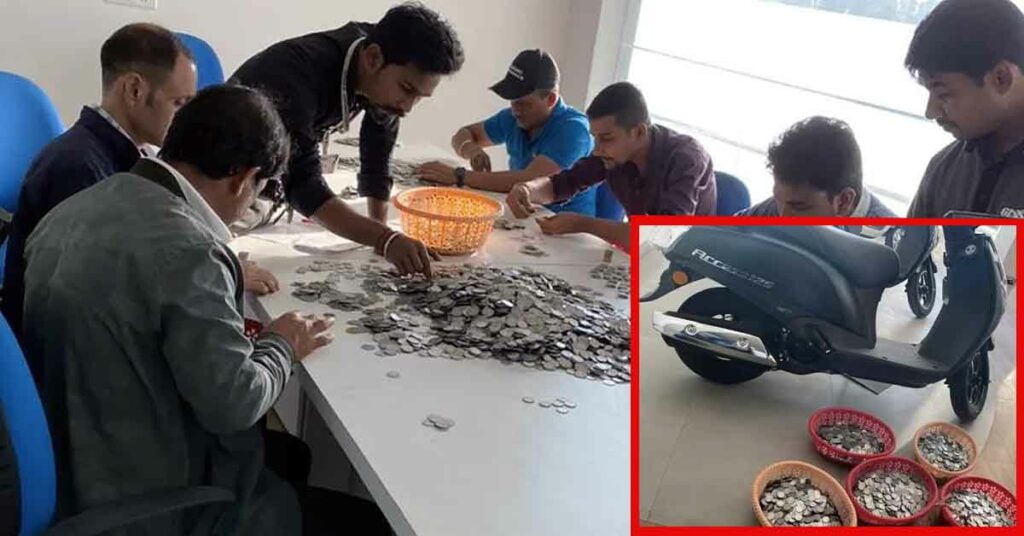 You may even like: Next Generation Suzuki Gixxer SF Looks Killer in Latest Rendition
Was Doubtful of Acceptance of Coins
The Suzuki Avenis Special Edition he has purchased costs a little over a lakh rupees on-road in Barpeta but Hafijur made a pretty solid downpayment of Rs 30,000 through coins worth Rs 22,000 and notes worth Rs 8,000. The rest of the payment was made through a two-wheeler loan financed by a local bank. It's said many employees of the dealership had to come together and spend hours calculating the value of coins. Hafijur had been making small savings through coins of Rs 1, Rs 2 and Rs 10 denominations for many years to collect money for his dream ride.
In spite of the savings, he was pretty doubtful about the dealership's acceptance of his savings. However, we was approached by a salesman while he was glancing at the scooter at the dealership. "He was apprehensive at first. He expressed his desire to buy the scooter but was doubtful whether anyone will take his coins," said Kankan Das, sales manager of the dealer.
You may even like: REVEALED – Real Mileage of BS6 Suzuki Access 125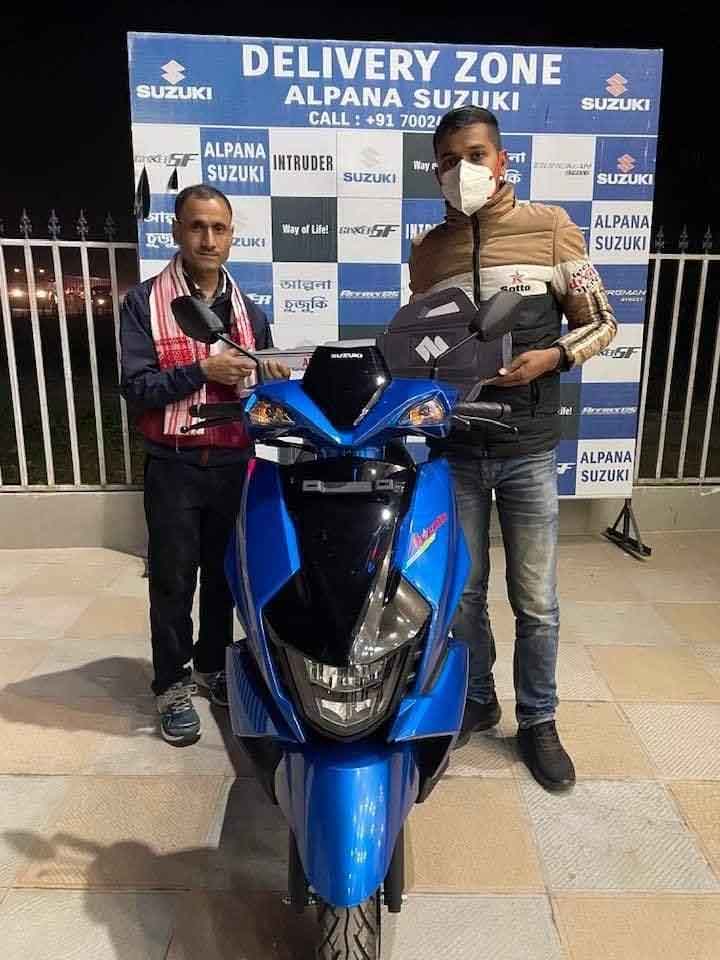 Suzuki Avenis Special Edition
Suzuki Avenis is a 125cc scooter that's powered by an air-cooled engine belting out a maximum power of 8.7PS @ 6,750 RPM and a peak torque of 10 Nm @ 5,500 RPM. The motor comes mated to a CVT. The Avenis features a disc brake up front and a drum unit at the rear. The highlights of its equipment list include Bluetooth connectivity, digital instrument cluster, odometer, tripmeter, USB socket and more.
Speaking to Times Now, Hafijur stated that he's grateful he could finally fulfill his dream of owning a scooter. He said,"I run a small shop and whenever young kids buy chips or chocolates, I used to save the coins. It took me years to save these coins and I accumulated enough to save Rs 22,000 which was my down-payment. I thank the dealers for understanding my issue," said Hafijur Akand, who has set a good example for the locals to start making small savings that could come handy for big purchases.
Join our official telegram channel for free latest updates and follow us on Google News here.