The British surely have a thing or two for luxury cars. The British marquee Bentley has been acclaimed globally for launching cars that have had luxury written all over them. It showcased its first ever luxury SUV concept (EXP 9 F) back at the 2012 Geneva Motor Show and has got about 2,000 pre-orders for its production version. It goes on to show that the luxury car customers believe in Bentley so much that they wanted an SUV from its stable without even knowing how the car would look like.Bentley's all-new luxury SUV has finally been revealed to the world and has been christened the Bentley Bentayga. Talking about the new SUV, Wolfgang Dürheimer, Chairman and CEO of Bentley Motors, comments: "Bentayga is a name that reflects what we know our SUV will do better than any other car in the world – combine the best automotive luxury with outstanding performance to take the Bentley experience to new environments." Bentley has taken the wraps off the Bentayga SUV prior to its public debut at the 2015 Frankfurt Motor Show this month and will go on sale in 2016. We bring you all the known details regarding this new super luxury Bentley SUV.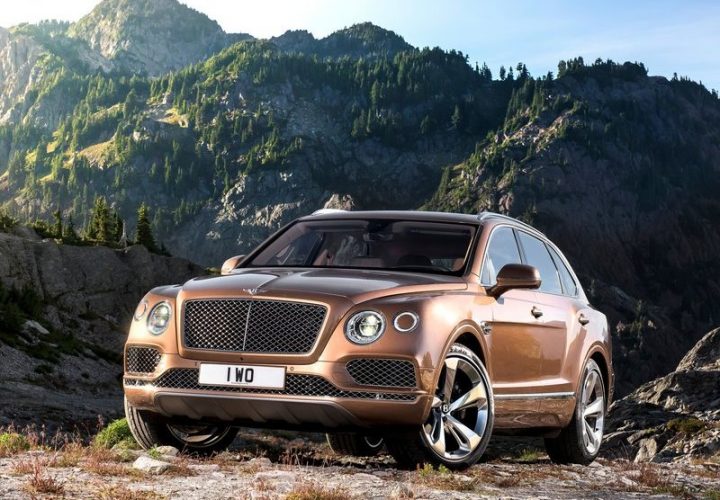 Launch
The SUV will be showcased to the public at the Frankfurt Motor Show in September 2015 and deliveries are expected to commence 2016 onward.
Price
It will be launched in India for sure. Being a fully imported CBU model, we expect it to cost north of Rs 4-4.5 crores (ex-showroom).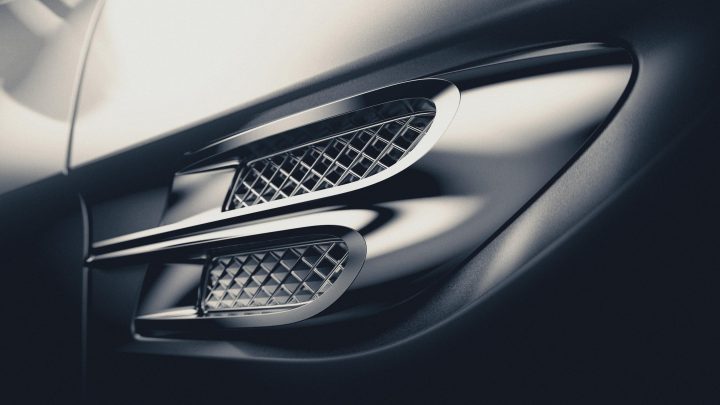 Price
It will be launched in India for sure, expect it to be north of Rs 4-4.5 crores.
Pics
Design & Features
The design of the Bentayga screams Bentley with the four round LED headlamps, large matrix grille, the distinctive power line and muscular haunches, the Bentley DNA is apparent throughout. Based on the 2012 Bentley EXP 9 F Concept, the Bentayga features strong lines, especially on the bonnet and around the rear wheel arches. The bootlid has a subtle spoiler lip right below the windscreen flanked by very Bentley-like tail lamps which get a B-shaped motif.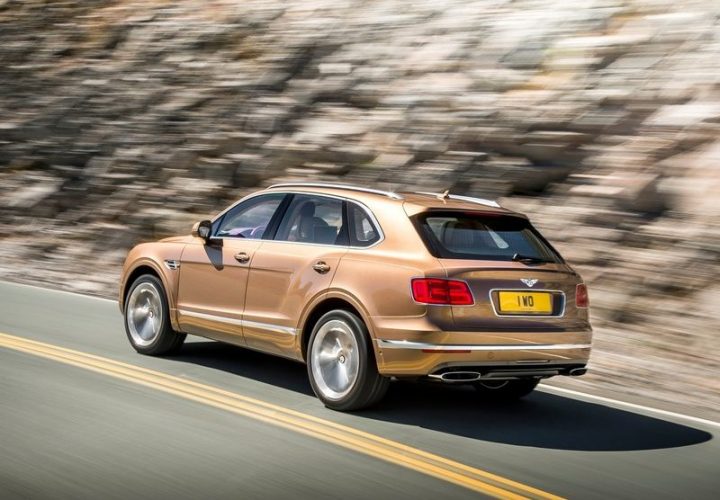 The SUV, quite obviously, offers high levels of luxury and customisation.
The Bentayga features Adaptive Cruise Control (ACC) including Stop & Go, Predictive ACC and Traffic Assist enables the driver to maintain a set distance to the vehicle in front. Predictive ACC uses the navigation data, sensors and cameras to predict upcoming corners, city boundaries and speed-limit changes and can then modify the vehicle speed accordingly
Traffic Sign Recognition, which detects a wide variety of traffic signs and displays information to the driver
Rear Crossing Traffic Warning, which uses radar technology to detect crossing traffic when reversing out of a parking space
Top View: a system which uses four cameras to display an overall picture of the vehicle's surroundings
The Bentayga is also available with Park Assist: The system detects suitable parking spaces (both parallel and perpendicular) before autonomous steering takes over to support parking manoeuvres, even in narrow and tricky spaces.
Electronic Night Vision
8″ touch screen infotainment with navigation technology, a 60GB hard drive, and a choice of up to 30 languages.
Bentley Entertainment Tablet – a removable 10.2″ Android device with 4G, WiFi and Bluetooth
Three different sound systems: Bentley Standard Audio, Bentley Signature Audio and Naim for Bentley Premium Audio. The latter is the most powerful system in the segment, with 1,950 watts, a network of 18 speakers and super-tweeters for unrivalled recreation of the highest audio frequencies.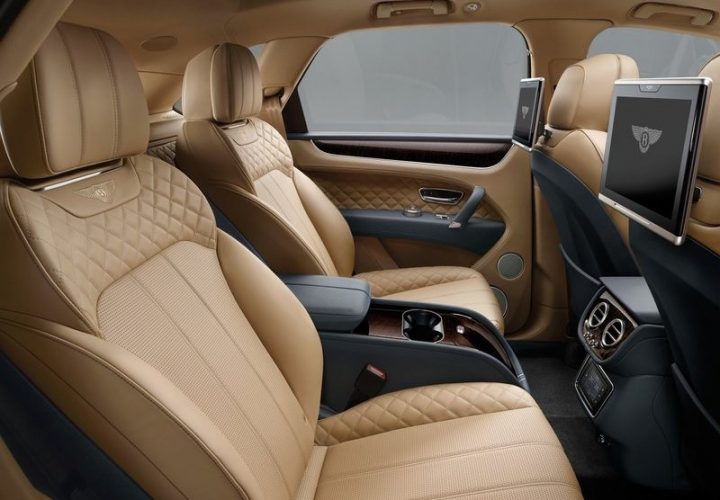 Specs
Powering the Bentley Bentayga is a 6.0 litre W12 petrol unit which churns out max power of 600 bhp and 900 Nm of torque. This massive engine propels the SUV to 100km/h from standstill in just 4.1 seconds reaching a top speed of 301 km/h making it the fastest production SUV ever made. The luxury SUV is underpinned by the much publicized Volkswagen MLB Evo platform. This is the same platform that underpins the new Audi Q7 and the Bentayga boasts of an air-suspension system and an electronic anti-roll body control system.
Dr Wolfgang Schreiber, Chairman and Chief Executive, Bentley Motors said "[this]SUV will create a completely new segment in the SUV market. We had 2000 pre-orders [after the 2012 Geneva concept unveil]. Two thousand people who had no idea about the final design or the price, and said, 'I'll have one.'" Having a sales number of 3000 units/annum will make it the most popular car from its stable and the luxury SUV will locks horns with the Range Rover Long Wheelbase.
Propelling the luxury SUV will be a 6.0-litre twin-turbocharged W12 motor which will be followed by a plug-in hybrid version in 2017. The SUV as per Bentley will be the "most luxurious and powerful SUV on the market, setting it apart from any other SUV". It will be an all wheel drive unit which will share its underpinnings with the likes of the Cayenne and Q7.
What do you think of the Bentley SUV? Let us know in the comments section below.
Photo Gallery: 2012 Bentley EXP 9 F Concept
Stay tuned in to Car Blog India for more on the new Bentley Bentayga SUV and don't forget to subscribe to our newsletter.
Join our official telegram channel for free latest updates and follow us on Google News here.