Bhagwant Mann is facing an embarrassing turn of events. BMW has denied the Punjab CM's claims about upcoming manufacturing plants in Punjab.
Many states are looking toward foreign investments to boost the local economy and jobs. To boost such initiatives, many government officials carry out meetings with different companies and brand representatives. Along with usual presentations, multiple promises are made to attract industries. While such high-profile engagements don't always produce results, public representatives/ ministers are often too quick to take credit. Mr. Bhagwant Mann is the latest example of such a photo-op-based claim. Unfortunately for him, BMW was quick to deny his claims. Let's take a closer look at the events!
You May Also Like: Old Toyota Corolla Given BMW M3 Look for Rs 2 Lakh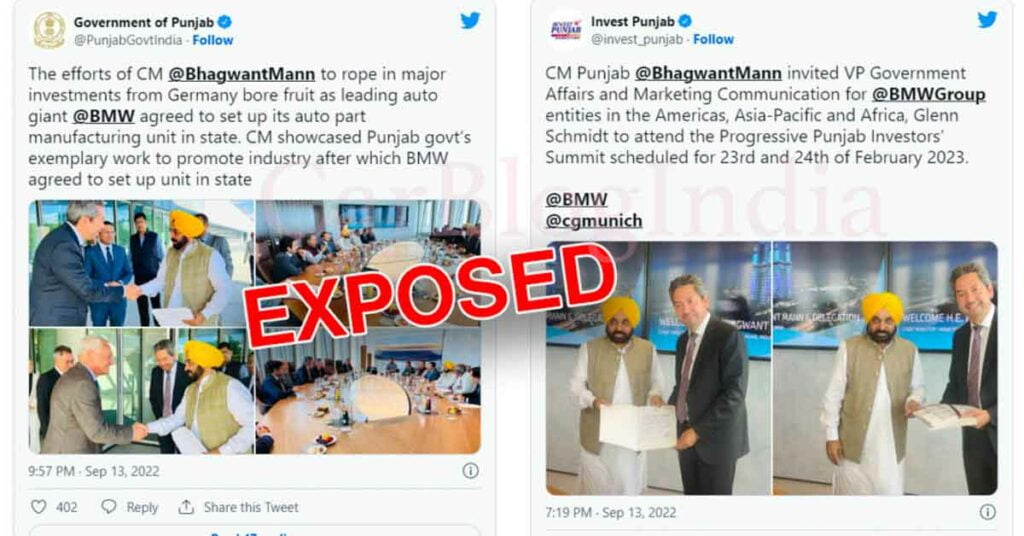 You May Also Like: Watch Youngster Gift Rs 80 Lakh BMW X4 to Parents
Mr. Bhagwant Mann is currently on a visit to Germany to attract new investors from across the globe. He hopes to forge new partnerships for Punjab. For the same cause, the Punjab CM held a meeting with BMW officials at the company's headquarters in Germany's Munich. He invited BMW to collaborate with the Punjab government in the e-mobility sector as part of Invest in Punjab endeavor. According to the Punjab government, the BMW officials also gave a detailed presentation about the auto giant's operations followed by a tour of the headquarters.
Additionally, the Punjab CM extended an invitation to the BMW delegation to the Progressive Punjab Investors' Summit scheduled for February 23-24 next year. Following this, he several pictures on Twitter and claimed to have sealed the deal with BMW to set up manufacturing units in the state. "A meeting was held with their top officials at the head office of the world-famous car company BMW… They agreed to set up a unit related to car parts in Punjab on a large scale. Now there is only one plant in Chennai… (sic)" tweeted Mr. Bhagwant Mann.
Similar claims were made by the official Government of Punjab's Twitter handle. It also shared several pictures with the comment – "The efforts of CM Bhagwant Mann to rope in major investments from Germany bore fruit as leading auto giant BMW agreed to set up its auto part manufacturing unit in the state. CM showcased Punjab govt's exemplary work to promote industry after which BMW agreed to set up unit in the state". While this seems like a piece of great news, it turned out to be a big blunder for Bhagwant Mann.
You May Also Like: Riteish Deshmukh Buys BMW iX Electric SUV Worth Rs 1.16 Crore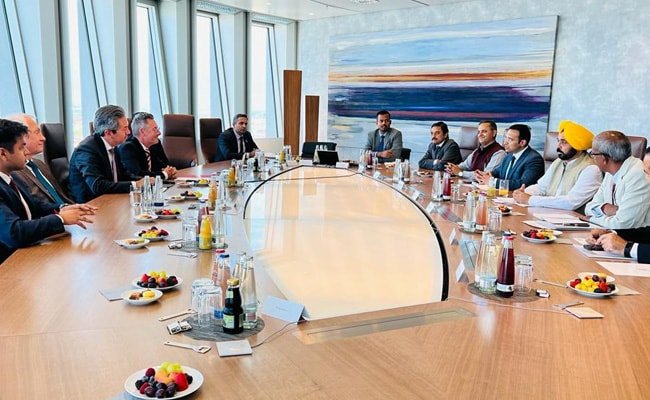 You May Also Like: Gautam Singhania Spotted in His Rare Ford Ratrod
BMW has denied all the above-mentioned claims about upcoming projects in Punjab. The company claims that it has no plans for setting up additional manufacturing plants in Punjab. The German automobile giant BMW has issued a statement refuting Bhagwant Mann's claims. However, it added that it is "firmly committed to its Indian operations with its manufacturing plant in Chennai, a parts warehouse in Pune, a training center in Gurgaon NCR, and a well-developed dealer network across major metropolitans of the country". While details of the meetings are not yet known, the whole incident is certainly quite embarrassing for the new CM.
Join our official telegram channel for free latest updates and follow us on Google News here.