Mahindra has rebranded the Bolero Camper Gold as the 'Camper Gold VX'. The Mahindra Bolero Camper Gold VX is essentially a double cab pickup that has been on sale for the past couple of months and is targeted towards businessman and self-employed individuals who want a mix of utility and lifestyle segments in a single vehicle. Pick-Up trucks are fairly popular in the developed nations, but still haven't been able to create a niche for themselves in India. Talking about the changes in Camper Gold VX, there is nothing new on offer, except for the dual tone interiors and the new moniker.
The Camper Gold VX is on sale along with a number of versions of the Bolero as well as other commercial vehicles from Mahindra's lineup. The company has positioned the pickup below the Genio Double Cab, which offers a more powerful engine and larger cargo space and payload capacity.
Price:
The new Mahindra Camper Gold VX is priced at Rs. 6.41 Lakhs (Ex-Showroom Pune).
Features & Specification:
Positioned to target both utility and lifestyle segments, the Bolero Camper Gold VX offers comfort features such as power steering, air conditioning and seating for 5 passengers. Other noteworthy features include:
Independent front suspension
Metallic exterior color options
Radial tyres
Double walled cargo box
The pickup has a payload capacity of 710 kg. The cargo box measures 1,481 mm in length, 1,532 mm in width and 750 mm in height. Mahindra offers this vehicle with a 4X4 wheel drive variant too. Under the hood, it comprises of a 2.6-litre MDI diesel engine which churns out 62 BHP of power output and 195 Nm of torque. It is coupled to a 5-speed manual gearbox.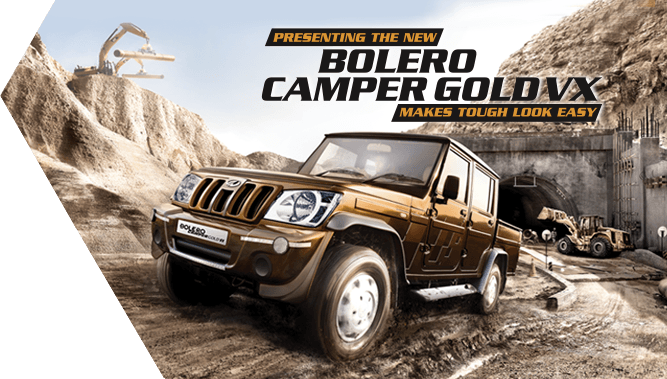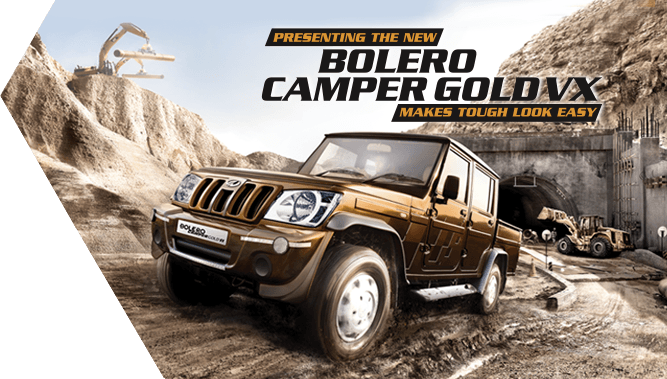 Pick-Up truck manufacturers have slowly started identifying India a high potential market. With The Scorpio Getaway and Tata Xenon being joined by the Isuzu D-max recently. But how quickly will the Indian buyer start looking at the Pick-Up truck as an item of luxury and lifestyle rather than a goods ferrying vehicle for the small business owners, that remains to be seen.
Do you think Pick-Up trucks can be  a success in India ? Share your views with us through the comment section below.