A software engineer canceled her Creta booking after the purported anti-India stand from Hyundai's Pak dealership annd bought a Skoda Kushaq
Despite several measures to curb fake news on social media, it is quite easy to spread misinformation. The lines between truth and fiction are often blurred and people are provoked by such stories without checking their credibility. Recently, Hyundai Motor India Ltd was bombarded with the #BoycottHyundai trend after a couple of Tweets from Hyundai and Kia distributors in Pakistan surfaced online. Pretty soon, people started channeling their anger in irrational ways. A software engineer cancelled her Creta and bought Skoda Kuskaq instead. It's surely not that the latter doesn't make for a good alternative but what's amusing here is how one changed her car-buying decision based on false information.
You May Also Like: Hyundai India Strongly Rejects Pak Distributor's Misuse of Brand Identity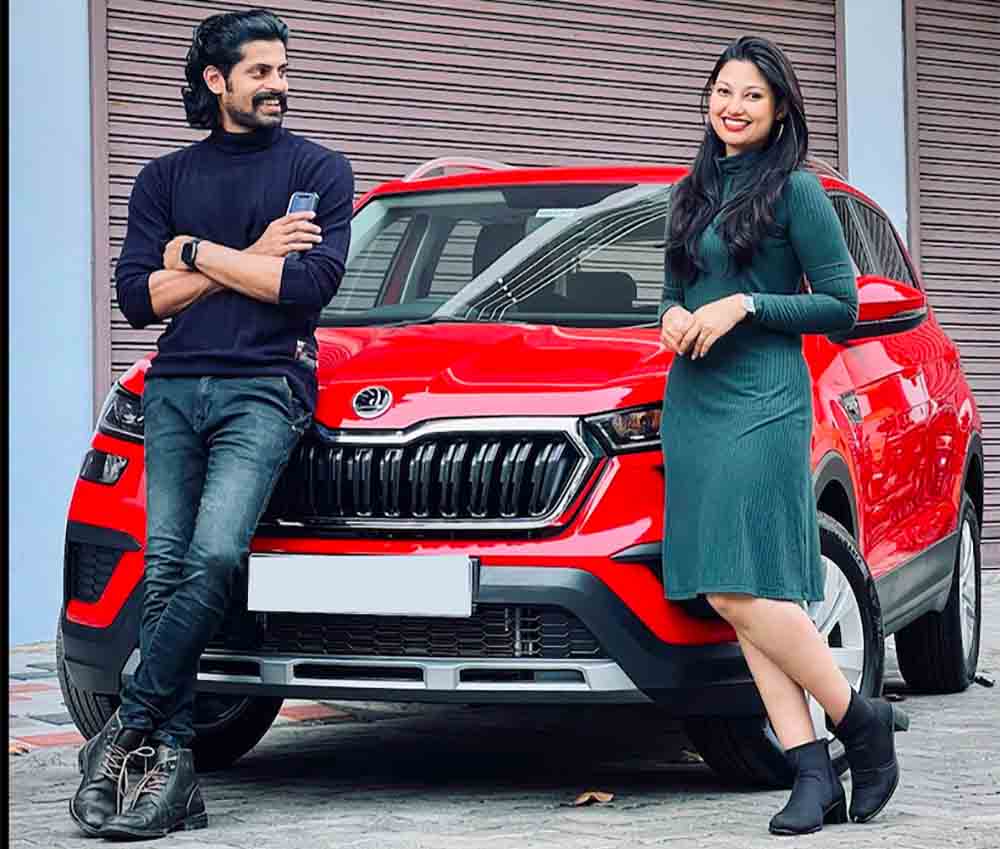 You May Also Like: Hyundai i20 Falls 25ft From Bridge, Keeps All Safe
Speaking to Lokmarg, the Kushaq buyer, who considers herself an independent and rational thinker, shares that she was offended by Hyundai's social media posts on Kashmir and cancelled her CRETA. Due to the ongoing pandemic, she had decided to own a car for the daily commute. After zeroing in on Hyundai Creta 1.4 SX DCT, a booking was made in December 2021. The delivery date was set for April 2022. On February 5, a couple of tweets from a Hyundai dealership in Pakistan led to #BoycottHyundai trending. Like many, the engineer also reacted strongly to the misinformation that was being spread and without verifying facts, she cancelled her booking.
"No, it wasn't a knee-jerk reaction; my professional training has taught me enough patience and logical thinking to act calmly. My decision had solid reasons. One, you cannot insult my country and then expect me to contribute to your cash registers. Two, if someone holds a political view that is against my country, I will not be a party to sponsor their agenda. Lastly, a business house must stay away from political patronage or be ready to face consequences," she said.
You May Also Like: Hyundai Venue 7-Seater Concept Looks Promising
She claims that the cancellation process was not easy as the Hyundai staff tried to convince her to change her decision. Eventually, she booked a Skoda Kushaq Style 1.5 TSI DSG on 12 February (delivered on March 3). This is yet another example of sensationalization on social media to grab eyeballs. The hatred towards the carmaker was so intense that many users even canceled their bookings of a Hyundai vehicle. Many other users had also shared pictures shaming the brand. A Hyundai India user from Gujarat used his Hyundai car to transport their farm waste. While another user put a cardboard cutout in the rear window saying, "I AM ASHAMED TO DRIVE THIS CAR WHCH IS FROM AN ANTI-NATIONAL COMPANY."
You May Also Like: Skoda Kushaq Service Costs are an EYE-OPENER!
Hyundai Motor India Ltd has been a popular carmaker in India since 1996. It has time and again shown its commitment towards India through various CSR initiatives. The widespread backlash against the company has been quite unfortunate. Social media users need to learn to identify rumors from unverified sources. In response to this controversy, Hyundai India said, "Hyundai Motor India has been committed to the Indian market for more than 25 years now and we stand firmly for our strong ethos of respecting nationalism. The unsolicited social media post linking Hyundai Motor India is offending our unparalleled commitment and service to this great country. We have a zero-tolerance policy towards insensitive communication and we strongly condemn any such view."
Please Note- The identity of the Skoda Kushaq owner has been concealed in interest of privacy
Join us for FREE NEWS Updates on our Whatsapp Community or our official telegram channel.