This brand new Kia Carnival could not even leave the showroom after its delivery as the driver instantly crashed it into a wall causing a significant impact.
Imagine taking delivery of a brand new car, be it an entry-level or a costly one. The sheer view of seeing your car come out of the showroom and the first drive of it is something to cherish. Unfortunately, this owner of Kia Carnival could not experience all these moments as the MPV crashed in the showroom itself.
In this clip, you can see that the owner has just received his brand new Kia Carnival and is heading towards his home for the first time. You can see the dealership executive explaining something to the driver, which now seems about the gearbox. After a couple of photos and videos, everyone is seated inside for their first drive.
Also Read: Guy Takes Delivery Of New Volkswagen Polo; Topples It Just Seconds After
However, the car zooms ahead and hits the wall ahead of it. Look like the driver lost control of the car as soon as it hit the pavement. A happy and inauspicious day turns out the opposite way for the owners. As you can see, the damage is significantly big and it will create a hefty bill.
First impressions suggest that the guy who was driving the car did not know about automatic cars. It seems like he was struggling way to work around it and did not know the mechanism too. In manual cars, the speed, to some extent, is controlled if you have not changed the gear. In automatic cars, that does not work.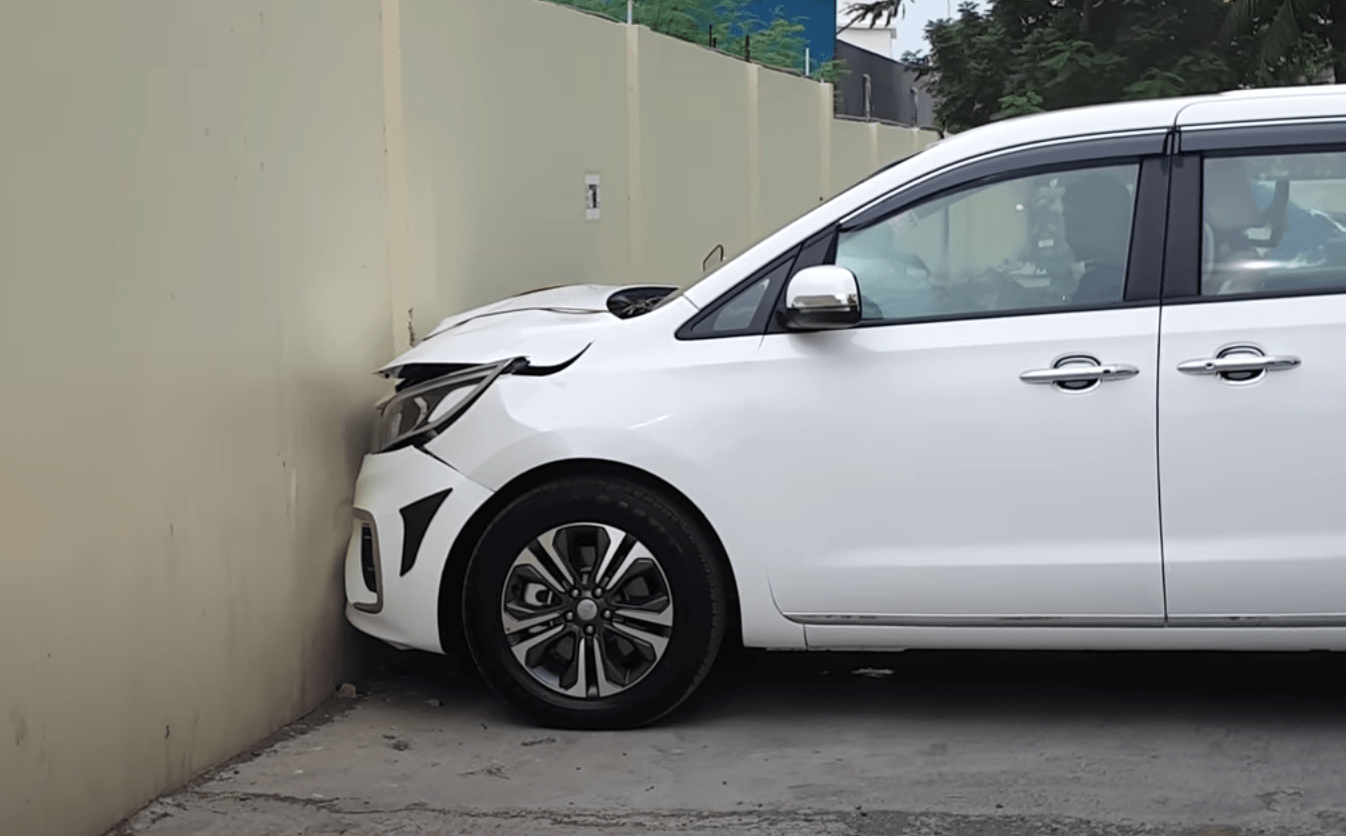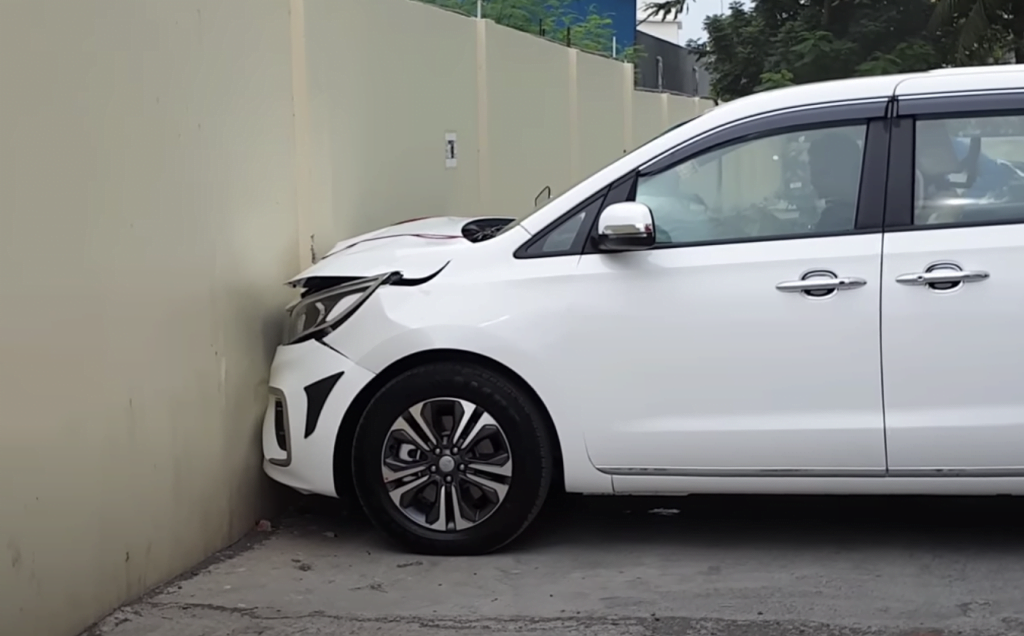 And if you continue seeing the clip, you can see that the Kia Carnival hits the wall a couple of times. The owner is clueless as to what to do when you want to stop a car. The bonnet has crumpled and the front grille and bumper have been damaged. We are not sure but seems like the accident has broken the headlamp too.
Also Read: There's A More Luxurious 4-Seater Kia Carnival On The Way!
The prices of Kia Carnival commence at Rs 25 Lakhs going up to Rs 34 Lakhs (Ex-showroom). It gets a 2.2 Litre turbo diesel engine that comes paired to an 8-speed automatic gearbox. The MPV, technically, has no direct rivals but in terms of pricing, it goes against Toyota Fortuner, Ford Endeavour and Volkswagen Tiguan All Space.
Join us for FREE NEWS Updates on our Whatsapp Community or our official telegram channel.