Toyota Fortuner and Mitsubishi Pajero are two popular full-size 7-seat SUVs that have impressive off-roading capabilities.
In an unfortunate incident, a brick wall collapses on a parked Toyota Fortuner and a Mitsubishi Pajero. Now, these two SUVs had quite ardent fans in our country. However, the latter is the 2nd-gen model which was launched in 2008 and updated to the new-gen in 2012 in India (now discontinued), while the Fortuner is more popular than ever. Part of the reason why it is so famous now is because of the lack of worthy competition. After the discontinuation of Ford Endeavour, people have no choice but to opt for Fortuner. However, in this video clip, we compare the build quality of these two SUVs.
You may also like: JCB Rescues Passengers of Toyota Fortuner Stuck In Flood
You may also like: What to Expect from Next-gen Toyota Fortuner?
Wall Collapses on Fortuner and Pajero
The video has been uploaded by Prateek Singh on YouTube. He regularly posts such content in order to raise awareness among Indian buyers regarding the importance of safety in cars. This particular incident has been reported from Ranchi, Jharkhand. According to the information in the video, the boundary wall of a school collapsed suddenly. The brick wall fell on the cars parked on the road. These include a Mahindra Scorpio, Maruti WagonR, Toyota Fortuner, Mitsubishi Pajero and Mahindra Pickup. The Scorpio didn't face much damage as there were not too many bricks on it.
You may also like: Toyota Fortuner Gets Stuck Rescuing a Stuck Mitsubishi Pajero
However, the Fortuner suffered terrible damage due to the brick wall. The video clip shows that the roof and the side pillars have crumbled completely. As a result, the bricks have almost reached the cabin of the SUV and the vehicle is in a total loss condition. The doors, tailgate, windshield, etc have all been deformed. On the other hand, the Pajero stands tall despite the brick wall atop it. The roof managed to withstand the impact and stood tall. The side pillars are intact and the damage is minimised.
You may also like: Toyota Fortuner 130000 Km Service Cost Will SHOCK You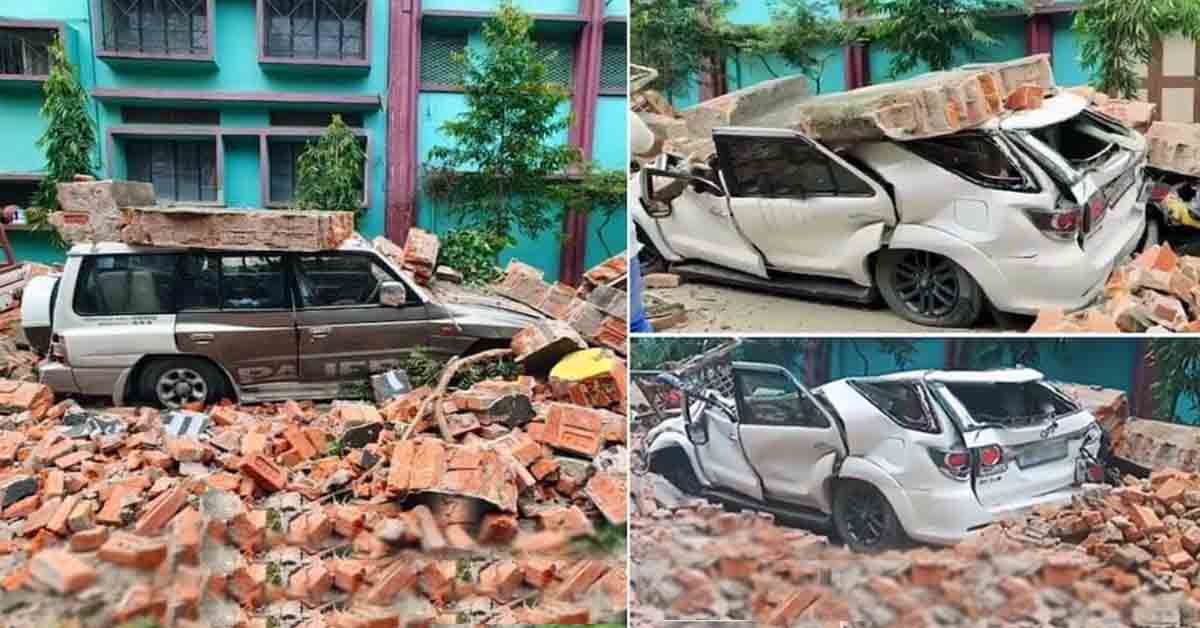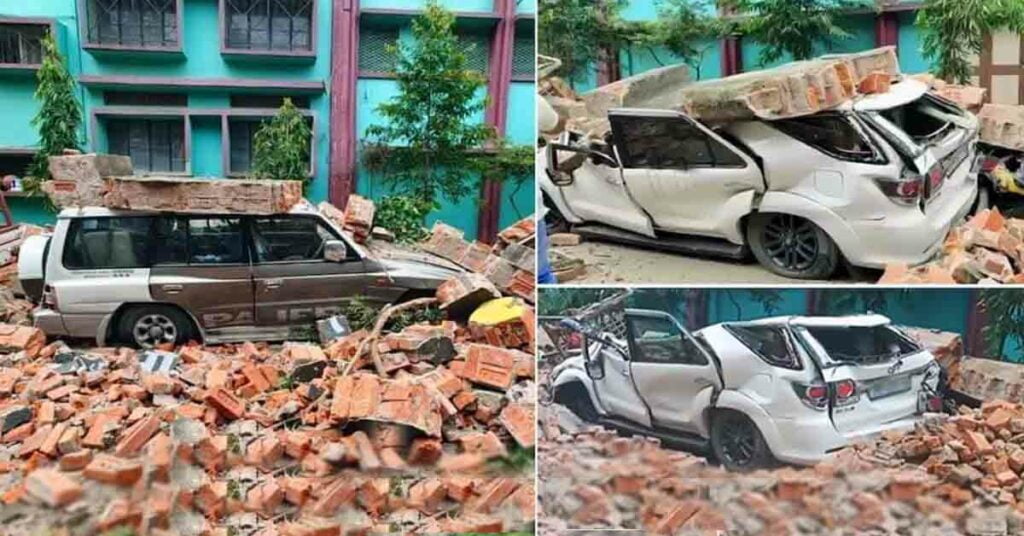 We understand that it is possible that there might not be so much impact of the wall on Pajero compared to Fortuner, and we can't judge the build quality of SUVs from this isolated incident. But it gives us a glimpse of what to expect from these two SUVs when it comes to sustaining impact. Share your thoughts about this shocking performance by the Fortuner in this unfortunate case.
Join us for FREE NEWS Updates on our Whatsapp Community or our official telegram channel.