Summers are yet to take a toll over Indian subcontinent, but hot breeze seems to be knocking doors earlier this time. The friendlier efforts of Indian Government towards a clean environment is actually proving to be unfriendly to common mass. The recent safety and emission norms passed by Indian Government are clearly signaling towards an annoying increase of 1.5-2.5 percent in car prices and 2 percent in two wheelers prices by 2015. One of the basic reason responsible for this increase will be the increase in cost of these vehicles. The safety and clean environment norms would require auto mobile manufacturers to equip their vehicle with costlier machines and accessories that would ultimately increase burden over buyers' pockets.
All cars from now on will have to be made in accordance with Bharat Stage V (BS5) norms. These norms clearly instructs all cars to have re-designed power mills. Also, new rules have been passed for cleaner fuel under which the sulphur content will be required to be less than 10 ppm. It will be compulsory for all vehicles to have fuel efficiency label that would in return encourage buyers to buy eco-friendly vehicles.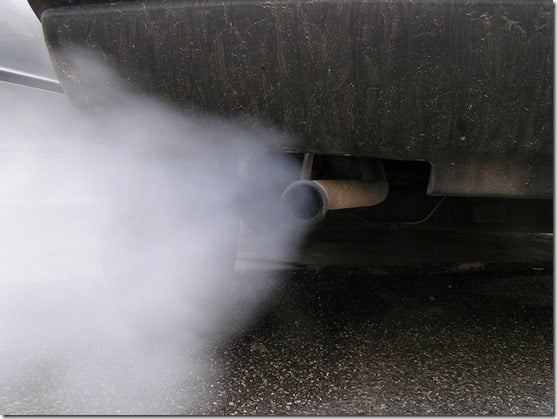 image credits – Flickr
Government is also looking into giving permission for cars conversions into hybrid cars by installation of special kits. It will be mandatory for all two wheelers to be equipped with control units that prevent fuel from evaporating while vehicles are parked. All these norms are going to be basic standards for all vehicles, and it is expected that these will prevent unwanted wastage of fuel.
In terms of safety, basic parameters for crash testing have been taken up to a new level. Higher standards have been set for offset front, head-on, and lateral collisions. New regulations will be imposed for rear impact. This step has been taken with an intent to protect passengers in case of accidents and will allow them to open rear gates from inside and will minimize the amount of fuel leakage. Four wheelers will be required to abide safety norms especially those designed for pedestrians' protection. To add to it cars will be required to be equipped with strap-on seats for kids. New compatibility standards will also be in place soon that will ensure that all electronic systems of the car do not interfere into each other's functioning. Also, Radio Frequency Identification (RFID) tags have been declared compulsory for all cars with an intent to minimize traffic growls. These tags will help in reducing waiting time and will ensure smooth passing of vehicles through toll plazas and will make parking charges payment easier.
Source – Autocar India
Join us for FREE NEWS Updates on our Whatsapp Community or our official telegram channel.