Celebrity car collections have always excited us and when it is a garage of such a prominent global celebrity, we relish such opportunities even more.
The car collection of Angelina Jolie is incredible. Born as Angelina Jolie Voight in 1975 in Los Angeles, California, she has been a prominent American actress, filmmaker and humanitarian for a long time now. In fact, she has held the position of Special Envoy to the United Nations High Commissioner for Refugees from 2012 to 2022. Apart from that, she has done tons of movies, directed a few and has won multiple awards for that. With a mighty successful career, she has become an inspiration to a whole lot of women around the world. Let us take a look at the incredulous garage of Angelina Jolie.
You may also like: Car Collection of Jennifer Aniston is DIVERSIFIED
You may also like: Car Collection of Keanu Reeves is INCREDULOUS
Car Collection of Angelina Jolie
Cars of Angelina Jolie
BMW Hydrogen 7
Lexus LS 460 F
GMC Acadia
Volvo XC90
Jeep Cherokee
Ford Explorer
Cadillac Escalade ESV
Angelina Jolie Cars
You may also like: Car Collection of Dolly Parton is SOPHISTICATED
BMW Hydrogen 7
Not many people would know about the details of the hydrogen car launched by BMW long ago. The car collection of Angelina Jolie contains a BMW Hydrogen 7. Only 100 units of this amazing vehicle were ever built. It came powered by a V12 engine that drives on hydrogen. Now, hydrogen has a crucial component that has the potential to make the world carbon-neutral but a lot of R&D needs to be done on it. Nonetheless, there are hydrogen-powered vehicles worldwide, which is a great sign. Angelina has the 2007 model that had a price tag of a whopping US$118,000 with a fuel consumption of 5.6 mpg! That is an incredible statistic. Let us keep an eye out for further developments in the space.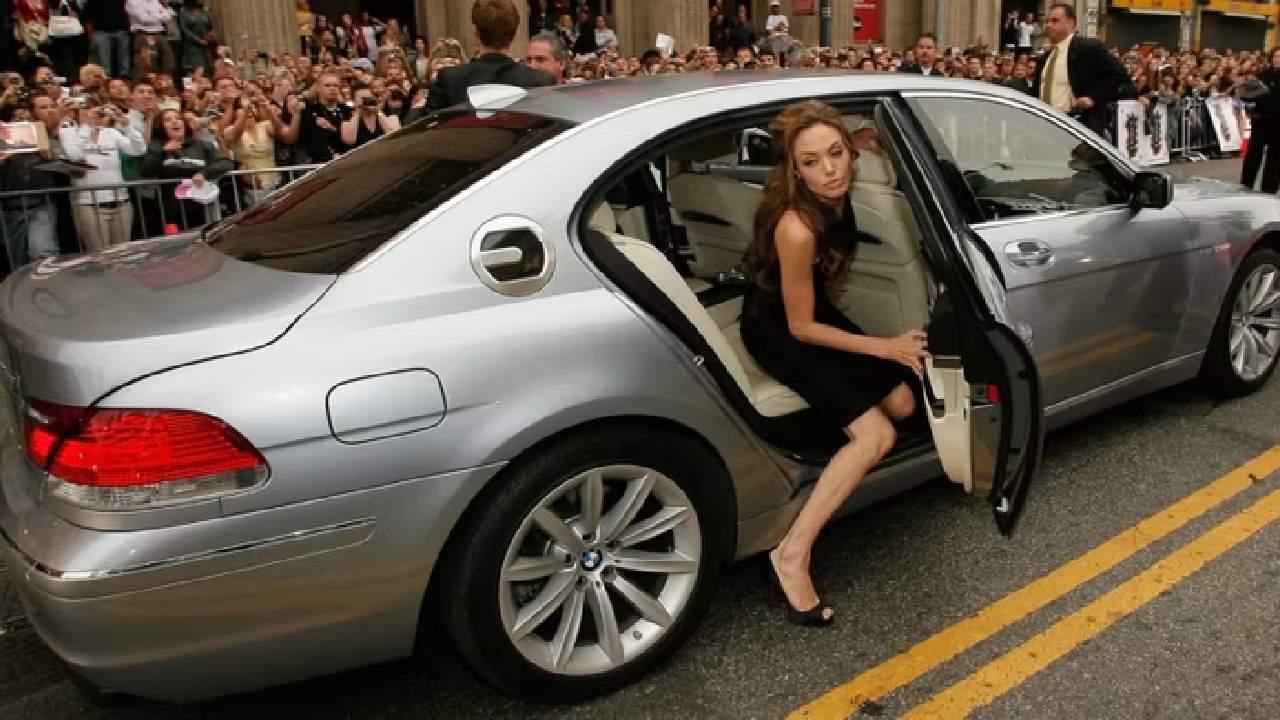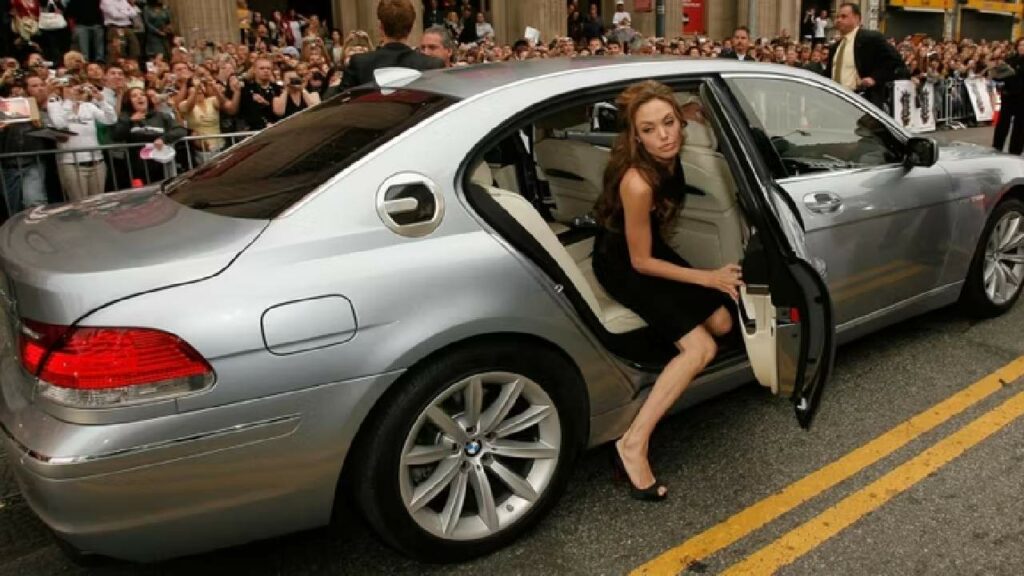 You may also like: Here's $4 Million Car Collection of Zendaya
Volvo XC90
The following luxury SUV among the cars of Angelina Jolie is the Volvo XC90. Now, we know that the Swedish carmaker is known for making some of the safest vehicles on the planet. In fact, the credit for seatbelts in cars goes to Volvo, who refused to patent the technology in favor of making it available for mankind. The XC90 is a flagship offering in the fleet of Volvo. While the interior boasts premium features with high-quality materials enhancing passenger comfort, a potent powertrain sits under the hood. It has a 2.0-liter supercharged engine generates 316 hp of peak power and is mated to an automatic transmission. Note that this is the older model on sale a few years ago.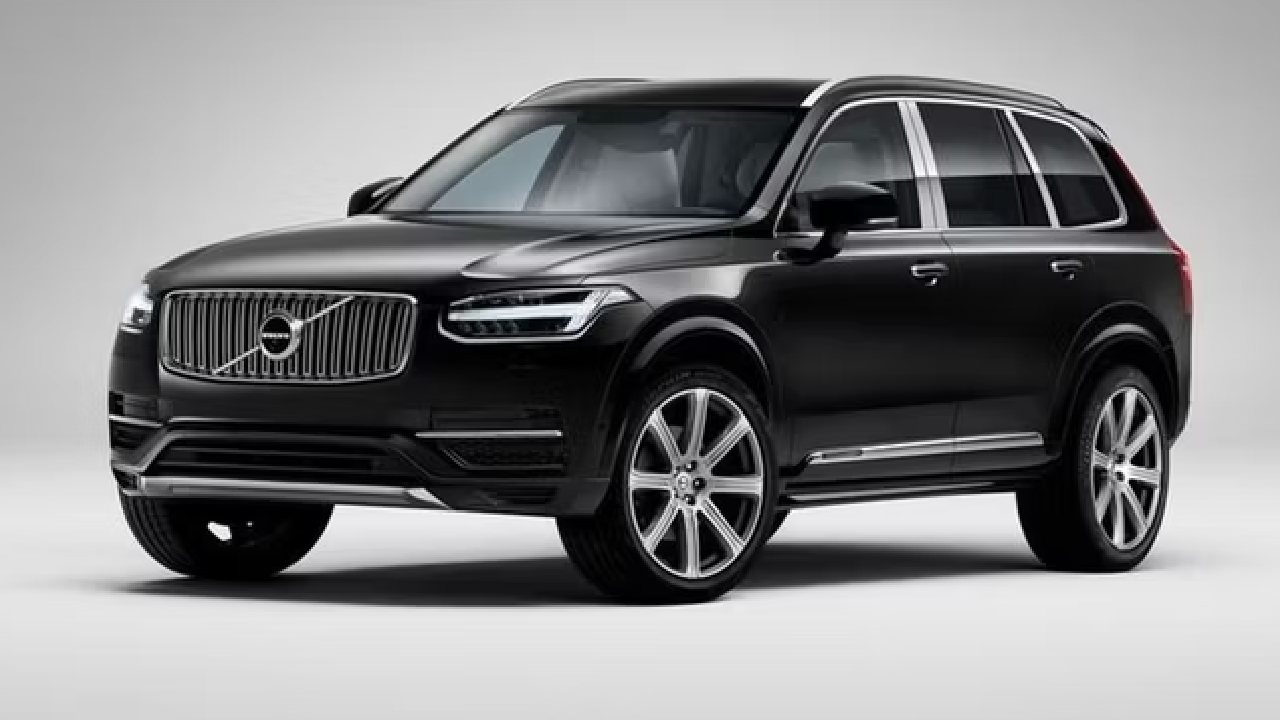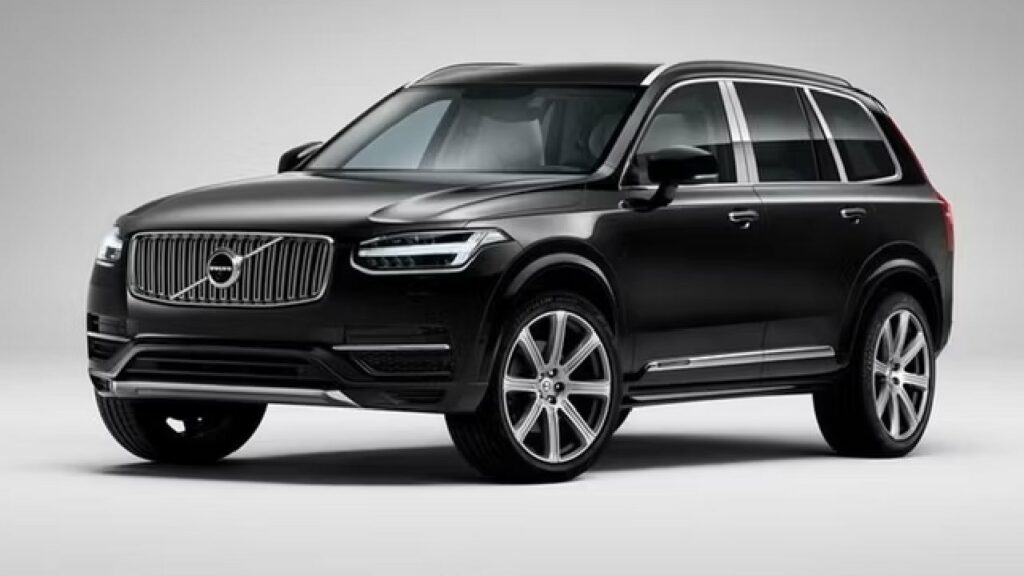 You may also like: Car Collection of Jerry Seinfeld is a Strictly Porsche Affair
Jeep Grand Cherokee
Yet another popular and rugged SUV among Angelina Jolie's cars is the Jeep Cherokee. The American carmaker is renowned for making some of the most incredibly capable off-roaders ever since time immemorial. Cherokee represents exactly that. It comes powered by an all-aluminum 3.6-liter V6 powertrain that develops 290 hp and 257 lb-ft of peak power and torque. There is an automatic transmission powering all four wheels via Jeep's potent 4×4 system with multiple drive modes for various terrains. The towing capacity of the Cherokee is an incredible 6,200 lbs making it a practical choice for a whole lot of people. Owning an SUV like the Cherokee represents the adventurous side of the actress.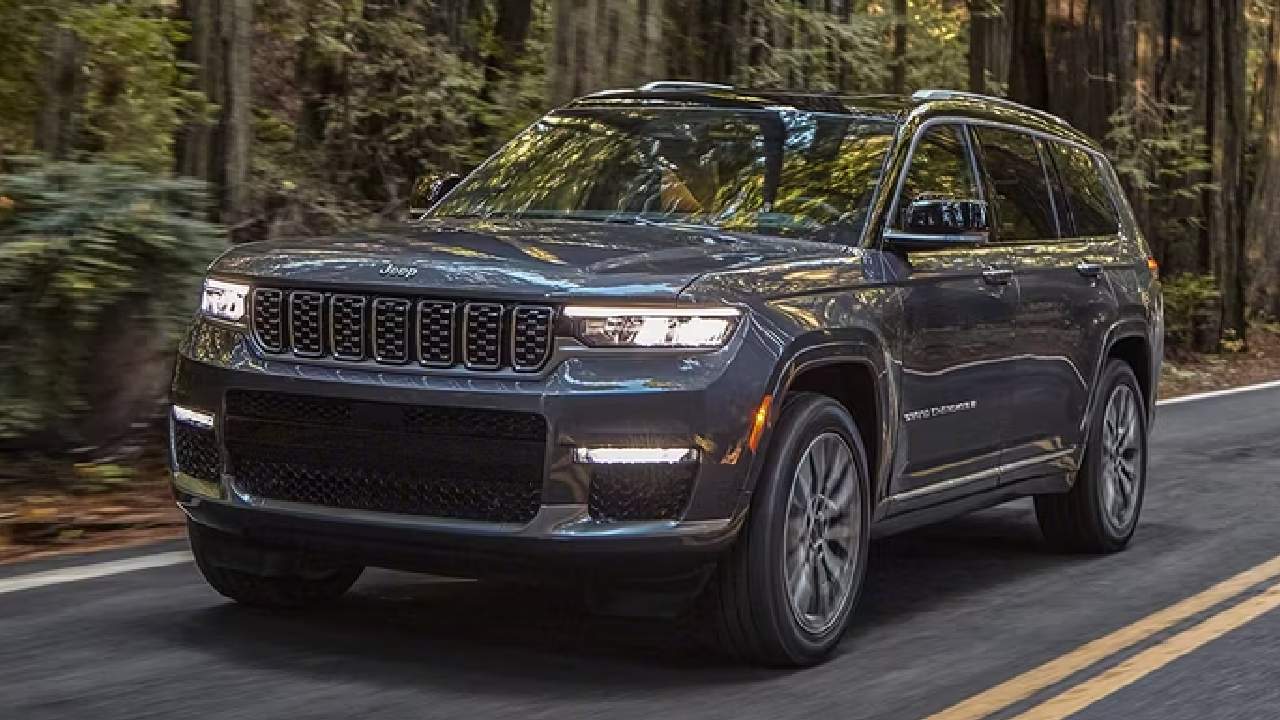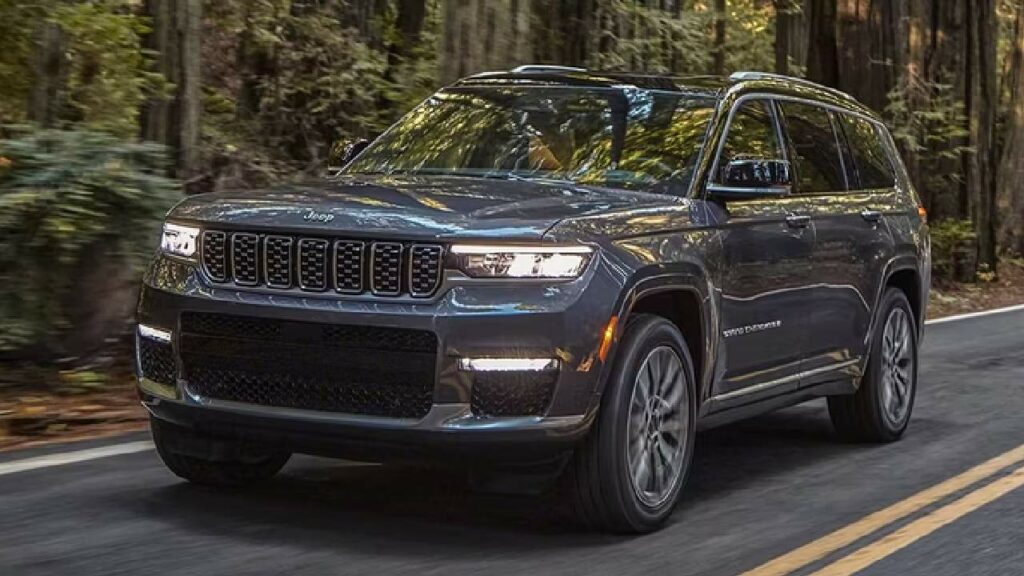 You may also like: Car Collection of Adam Sandler is LAVISH
Cadillac Escalade ESV
Cadillac Escalade ESV is another SUV in the car collection of Angelina Jolie. It is an iconic automobile in American history. It offers impressive practicality with acres of space for passengers. In fact, many celebrities opt for Cadillac Escalade who wish to travel with an entourage. That is why it consistently features on the list of top-selling SUVs in the country for a long time. Escalade's 6-cylinder turbocharged V8 engine develops 600 hp of peak power. This engine is mated to an automatic transmission that propels it to a top speed of 160 mph. One has to shell out nearly US$90,000 if one wishes to get your hands on one.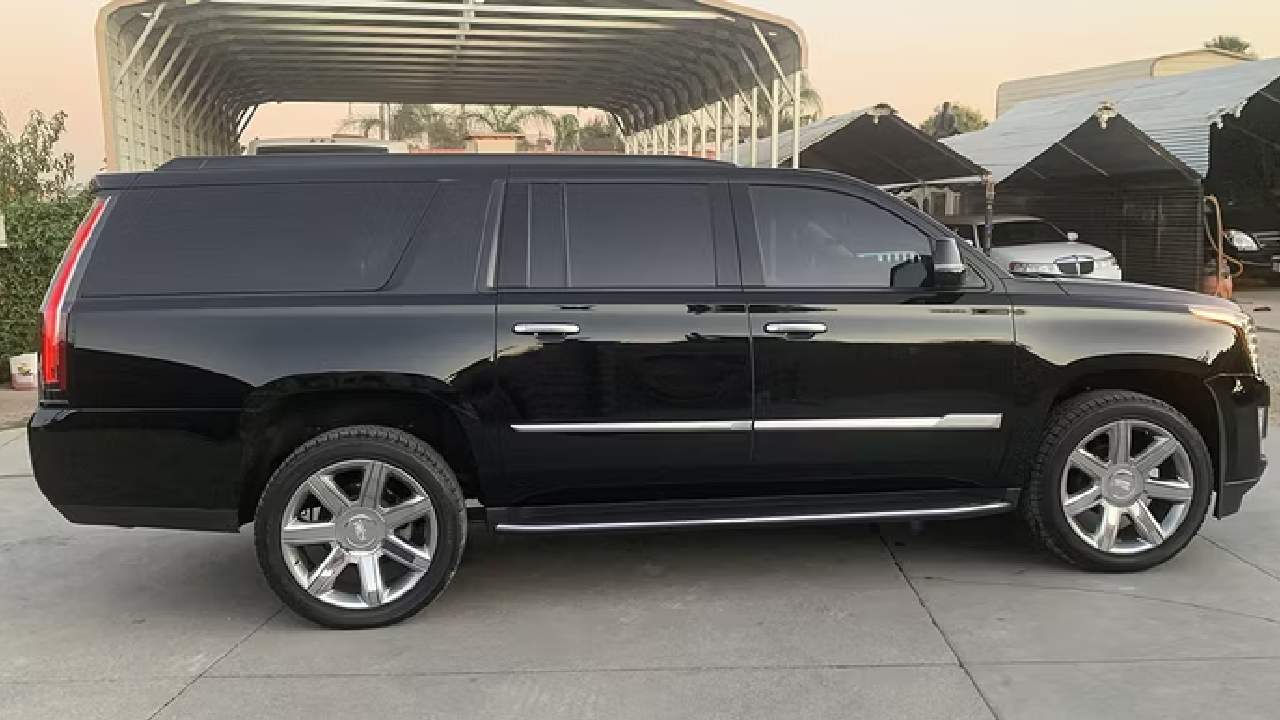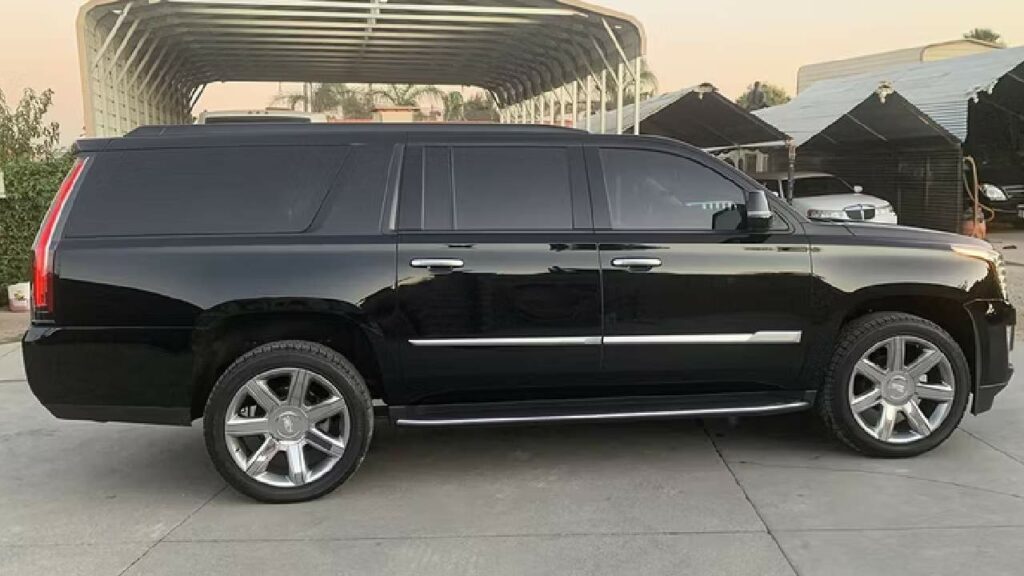 You may also like: Car Collection of Bill Goldberg is VINTAGE
Now, we can't go into the depths of all the cars sitting in the ostentatious car collection of Angelina Jolie. We don't even know if these are all the cars in her garage or if there are some more too. But we would like to mention a few famous ones nonetheless. This includes the likes of the Lexus LS 460 F, a luxurious and practical GMC Acadia, and the established Ford Explorer. With an estimated net worth of over US$120 million, Angelina Jolie justifies having such opulent automobiles in her car garage.
Join us for FREE NEWS Updates on our Whatsapp Community or our official telegram channel.