We are excited to glance through the car collection of Justin Trudeau. Justin Pierre James Trudeau is the 23rd and current Prime Minister of Canada. He has been in office since 2015 and is the leader of the Liberal Party since 2013. Justin holds the record of the second-youngest Prime Minister in Canada after Joe Clark. He is popular for his charming interviews and sustainable policies. In this post, we take a look at the vehicles he personally owns. Also, we shall talk about his official automobiles.
You may also like: Here's A Look At The Humble Car Collection of Barack Obama
Car Collection of Justin Trudeau
Car Collection of Justin Trudeau
1960 Mercedes-Benz 300SL
Lexus Hybrid
2009 Audi A6 Allroad Quattro
2008 Ford Escape Hybrid
Official Cars – Cadillac, Buick, Chevrolet
Cars of Justin Trudeau
You may also like: A Look at the Surprisingly Small Car Collection of Jim Carrey
1960 Mercedes-Benz 300SL
The first vehicle in the car collection of Justin Trudeau is the vintage 1960 Mercedes-Benz 300SL. It is one of the most iconic vintage cars in the world. Only a handful of popular celebrities own this model. It remained in production during the 1950s and 1960s. The roadster had a colossal 3.0-litre M198 straight six engine mated to a 4-speed manual gearbox. It is a 2-door coupe with gull-wing doors. The power and torque outputs are an impressive 240 hp and 294 Nm. It represents the fact that Justin is a car collector which is why he still owns this legendary model. There are also reports of him having the 1972 Mercedes-Benz 280 SE.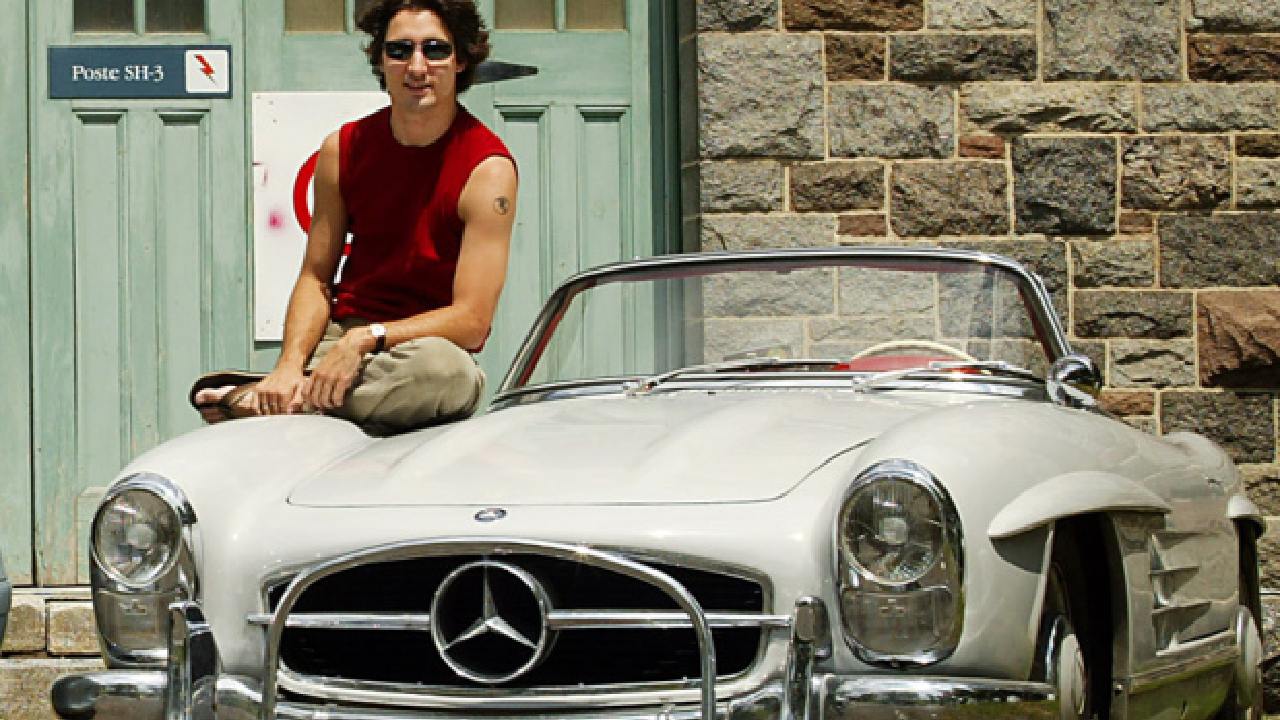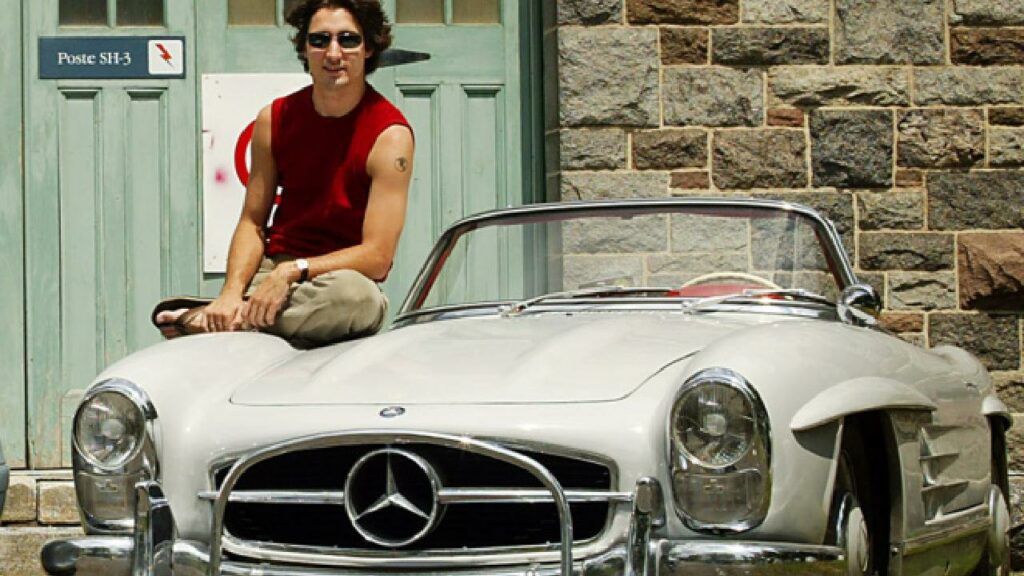 You may also like: Here's The Multi-Million Car Collection of Tom Cruise
Lexus Hybrid
The next vehicle on this list is a Lexus Hybrid. It is slowly becoming clear that Justin cares for the environment for a long time now. That is why he opted for this hybrid model. There are a lot of celebrities who own the hybrid powertrain models from Lexus. Lexus cars offer reliability and functionality. Note that it is the luxury division of Toyota. The prices for the UX Hybrid trim start at $34,500 and go all the way up to $97,150 for the LC Hybrid. Depending on the model and your requirements, there are myriad powertrains on offer.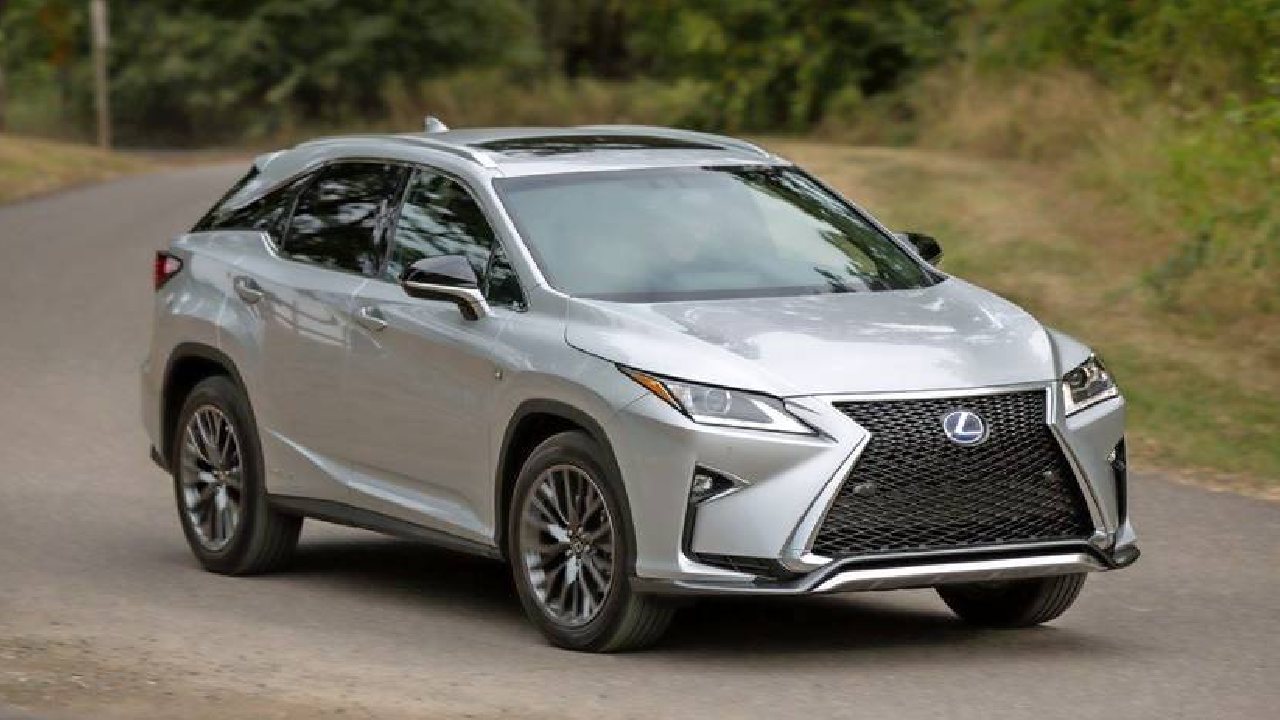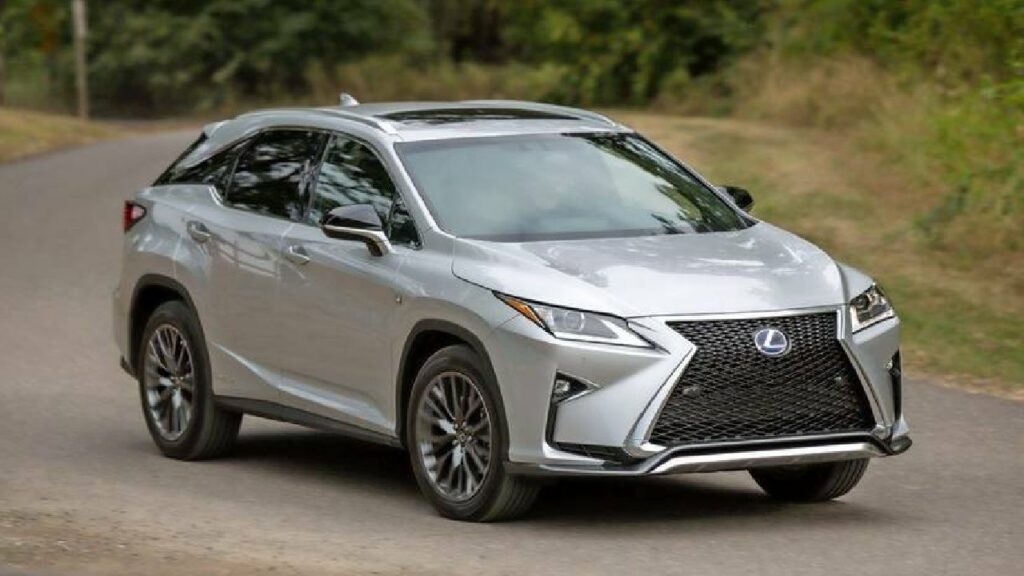 You may also like: US President Joe Biden Or Russian Premier Vladimir Putin – Who's Got a Better
2009 Audi A6 Allroad Quattro
The 2009 Audi A6 Allroad Quattro is the next vehicle in the car collection of Justin Trudeau. The SUV remained in production from 2006 to 2011. It was the only SUV of its kind back in the day. It offered a spacious interior and cabin enhancing the practicality a lot. Under its hood is a 3.0-litre V6 turbo petrol engine which generates a decent 290 hp and 420 Nm of peak power and torque. The 6-speed automatic (Tiptronic) transmission sends power to all four wheels via the Quattro system. This allows a 0-100 km/h sprint in just 6.3 secs. Audi is popular among celebs worldwide for its latest tech and convenience features to pamper customers.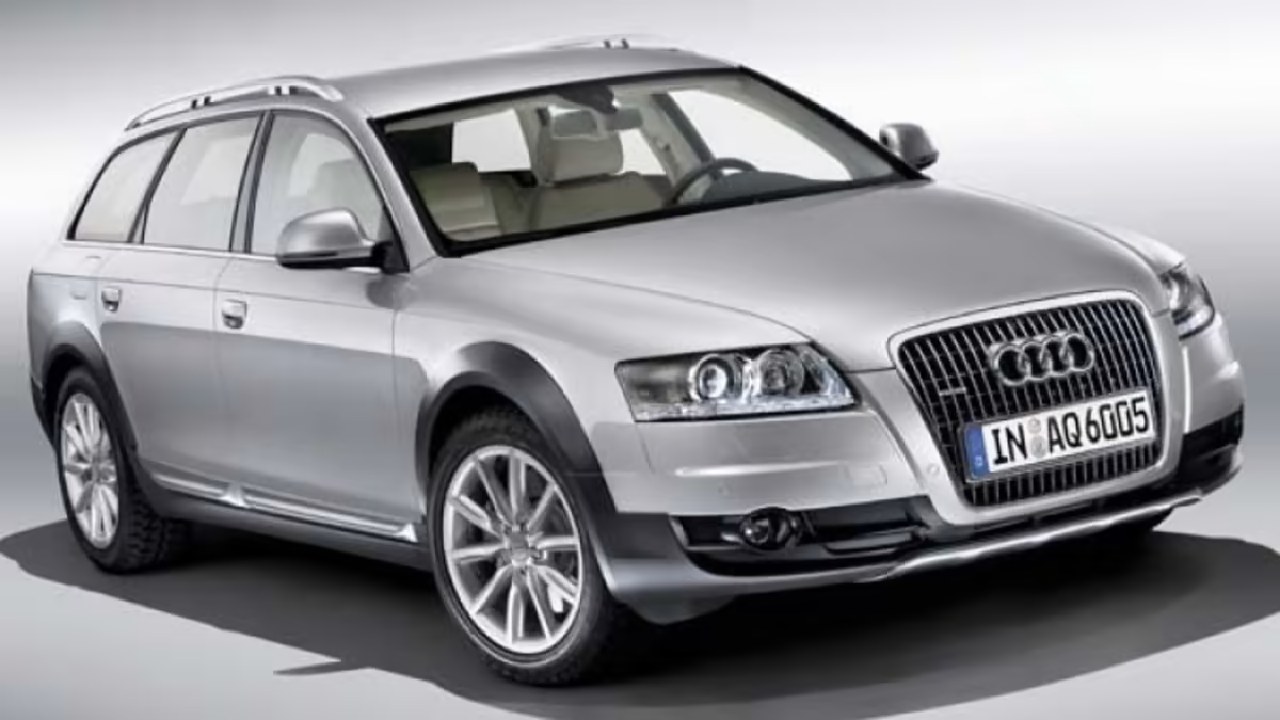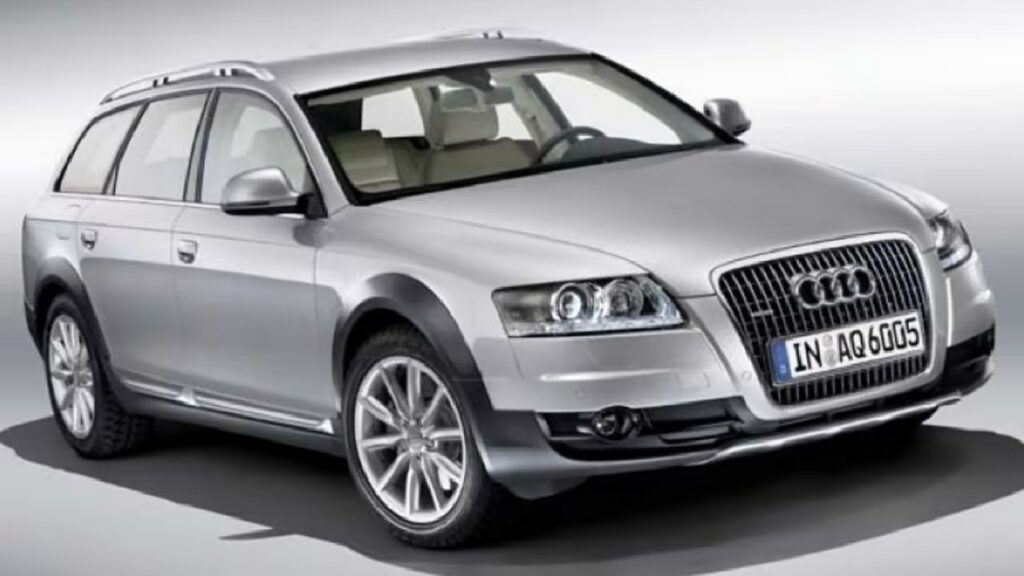 You may also like: Here's a Look at the Humble Car Collection of Kamala Harris
2008 Ford Escape Hybrid
The Canadian Prime Minister also has a 2008 Ford Escape Hybrid in his garage. This is again a vehicle with rudimentary eco-friendly intentions. However, the hybrid systems back then merely assisted the powertrains and didn't have much impact on the emissions. Nonetheless, it is interesting to learn about what Justing was going for back in the day. The Escape Hybrid comes powered by a 2.3-litre 4-cylinder engine that generates a decent 155 hp and 206 Nm of peak power and torque. This engine was mated to a CVT automatic transmission sending power to all four wheels. It is among the most practical SUVs of the time. Note that former US President Barack Obama also has this SUV.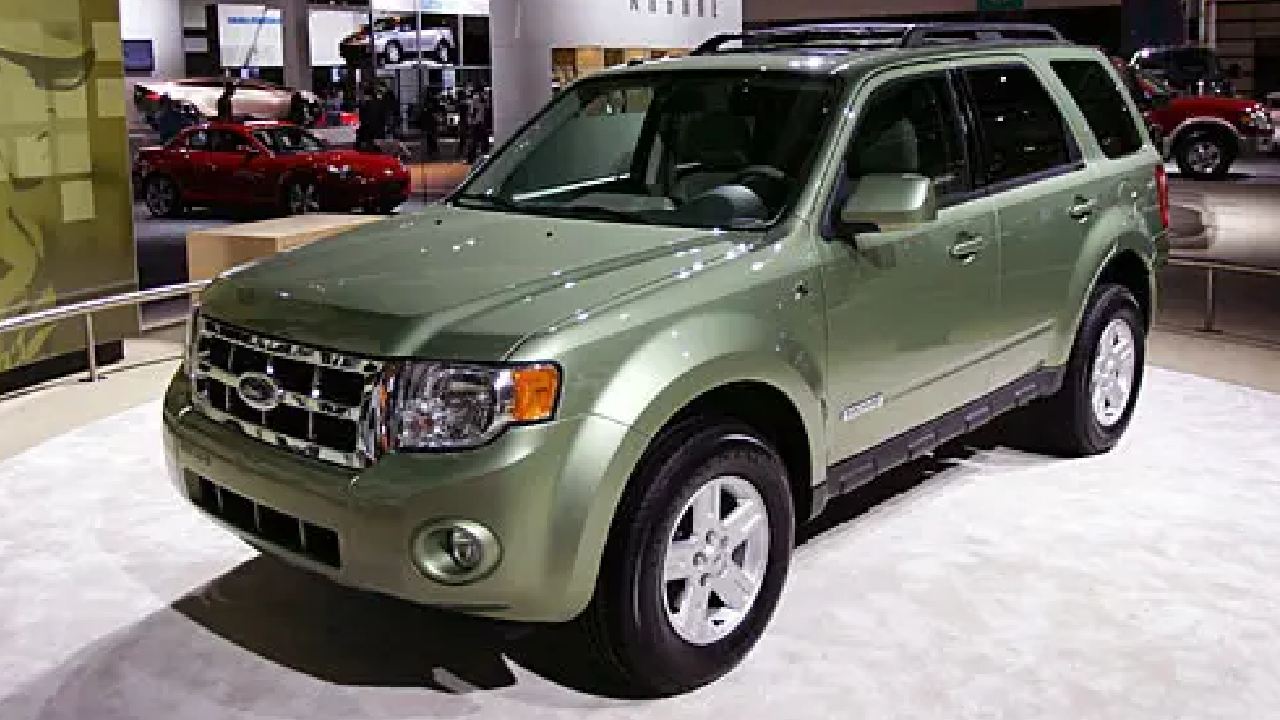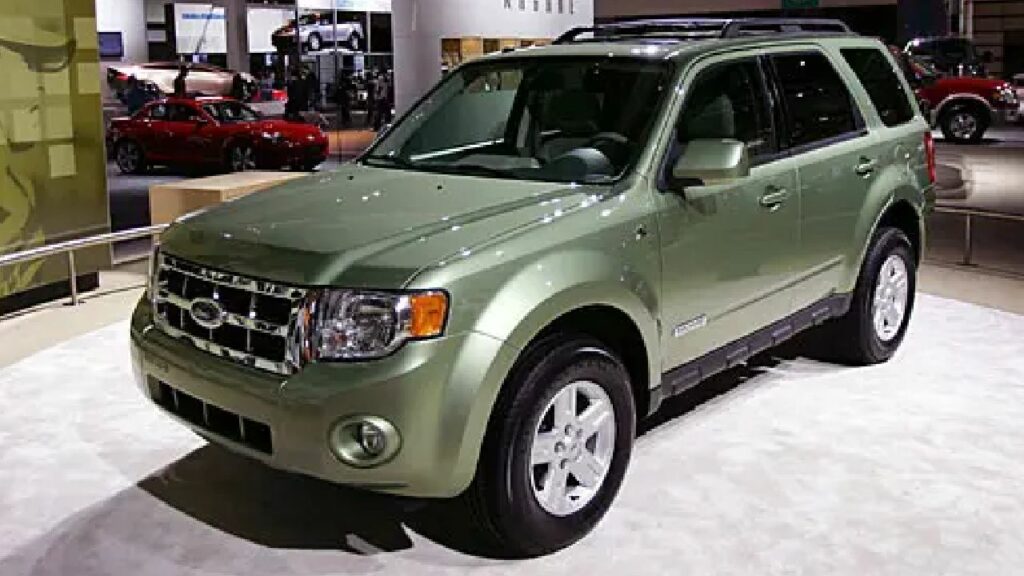 You may also like: Check Out the Car of the President of India
Official Cars
Interestingly, the Canadian Prime Minister doesn't get massively bulletproof and explosion-proof vehicles like US, Russia or India. That is one thing that differentiates their official cars from other countries. Moreover, there is not even one dedicated car for the Prime Minister. There is a convoy of a few of vehicles. Prime Minister's Protection Detail (PMPD) is responsible for choosing the right car. This division provides 24-hour security to the PM and his/her family.
You may also like: 10 Exotic Cars of Our Politicians- Modi's Maybach to Thackerey's Range Rover
As per various reports online, Justin Trudeau has cars from Cadillac, Buick and Chevrolet in his entourage. There are no models that are used more than the others. This is done to keep things casual and random. It is the decision of the PMPD to select the vehicle for the PM. Furthermore, they also decide when the vehicles need to be replaced based on operational efficiency and mileage. The outgoing model is used for training purposes and then destroyed. You won't be able to get your hands on a used PM car. These are all the personal and professional vehicles in the car collection of Justin Trudeau.
Fun fact: the only car Trudeau owns is a 1960 Mercedes 300SL that consumes 17L of gasoline per 100km (14 mpg). https://t.co/Uw8EWrNBG3

— Stephen Taylor (@stephen_taylor) April 12, 2022
You may also like: Car Collection of Anant Ambani is Worth Crores
Disclaimer- The embedded videos/ external content is/are being used as a convenience and for informational purposes only; they do not constitute an endorsement or approval by Car Blog India of any of the products, services, and /or opinions of the corporation or organization or individual. Car Blog India bears no responsibility for the accuracy, legality, and/or content of the external site or for that of subsequent external videos/ external content. Contact the external publisher for answers to questions regarding its content.
Join us for FREE NEWS Updates on our Whatsapp Community or our official telegram channel.