It is fascinating but concerning to witness what transpires on Indian roads at times, and this is a prime example of that.
In bizarre events, a Hyundai Verna driver was spotted driving with a cop on the windshield for 12 km. Understandably, no one would do this in the right state of mind. This driver was also reported to be driving under the influence of intoxicants. Our roads witness some of the most horrific car crashes because of people driving in inebriated states. It is high time that stringent actions are taken against such miscreants for endangering their own lives and everyone else's lives. Here are the details of this latest case.
You may also like: Mahindra Scorpio of Cabinet Minister Kiren Rijiju Crashes into Truck in J&K
Car Driver with Cop on Windshield
This post has been shared by viralbhayani on Instagram. The caption reads, "The incident happened at Blue Diamond Chowk in Navi Mumbai when traffic constable Siddheshwar Mali (37) from the Vashi traffic unit was on nakabandi duty. He waved his hand to a passing car directing the driver to stop for a check. The driver, identified as Aditya Dhondiram Bembade (22), sped the car from the spot."
You may also like: Maruti Ignis Crashes Into an Optician Store Showroom – VIDEO
This is a clear case of multiple offenses, and the driver must be punished appropriately. He was driving under the influence of weed. Since the driver has been identified, it would be just a matter of time before he undergoes trial. We can only hope that his actions attract the necessary punishment enshrined in our law so that people think twice before performing such activities. It must be understood that such incidents can potentially turn fatal within seconds.
You may also like: India's First Autorickshaw with Electric Sunroof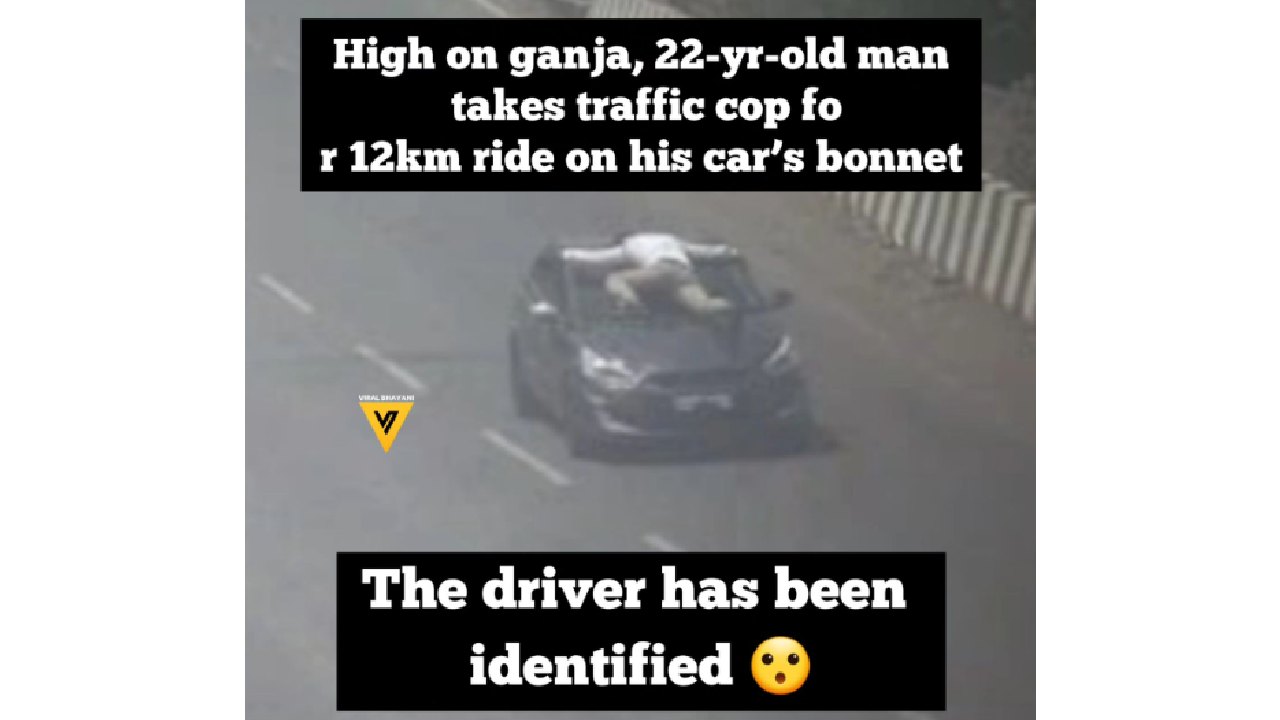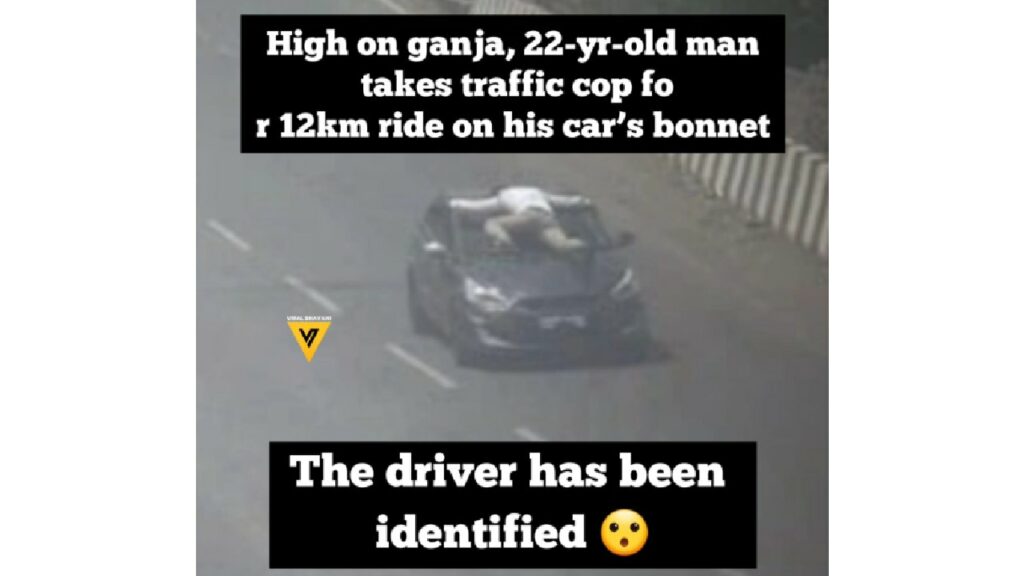 You may also like: Tata Nexon Facelift Interior Spied in Latest Video
Also, we would like to stress upon the fact that driving under the influence of drugs is a criminal offence. There are thousands of accidents on our roads each year due to the involvement of drugs. Naturally, the driver loses the sense of what is right or wrong and often loses control of his/her car and ends up colliding with the oncoming traffic, passengers and doing unfathomable acts as seen in this latest scenario. Let us pledge to be responsible drivers and make our roads safer than they are.
Join us for FREE NEWS Updates on our Whatsapp Community or our official telegram channel.