Here is a silly-looking DC-modified Mahindra Thar that is currently on sale for Rs 10 lakh. Now, Thar has been one of the most popular lifestyle off-roading vehicles in India. The demand for the Thar is so high that Mahindra has not been able to cope up with it. As a result, there are long waiting periods if you want to get your hands on one. Mahindra had ramped up the production but the demand still kept creeping up. But if you are in the market for a unique version of the Thar, look no further. This DC-modified Mahindra Thar is something you don't see every day. Here are the details of this almost silly-looking modified Thar.
Also read: Mahindra Thar Climbs a Hill as Rs 1.1 Cr Land Rover FAILS – VIDEO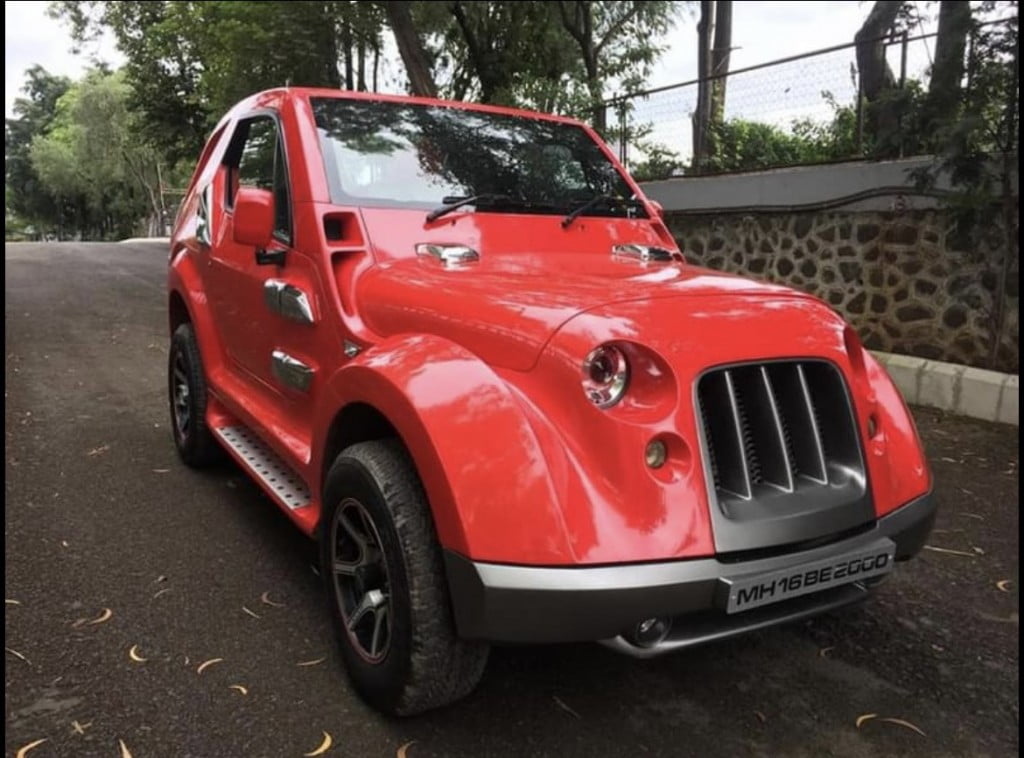 DC-Modified Mahindra Thar
DC is one of the most popular car modifications brands in the automobile industry. It has developed many interesting iterations of various vehicles. This Thar is designed in a retro theme with round headlamp housing, square-shaped front grille, curvy and massive wheel arches, sleep and simple bumper with fog lamps, air dams on the bonnet, raked front windshield. The sides have a little side step for easier ingress and egress along with beefy chrome joints near the doors, a completely modified side profile and chunky high profile tyres with pronounced rear wheel arches. But the rear is where the fun really begins. From the rear door, there is a completely unique design element with large bars in the shape of handles running to the rear-most position of the SUV. Essentially, the rear seats are open with thick blocks surrounding them. The spare tyre is mounted at the boot lid. This exterior design idea might be a bit silly but is definitely unique.
Also read: DC's Mahindra Thar Is COSTLIER Than Jeep Wrangler- Will You Buy It?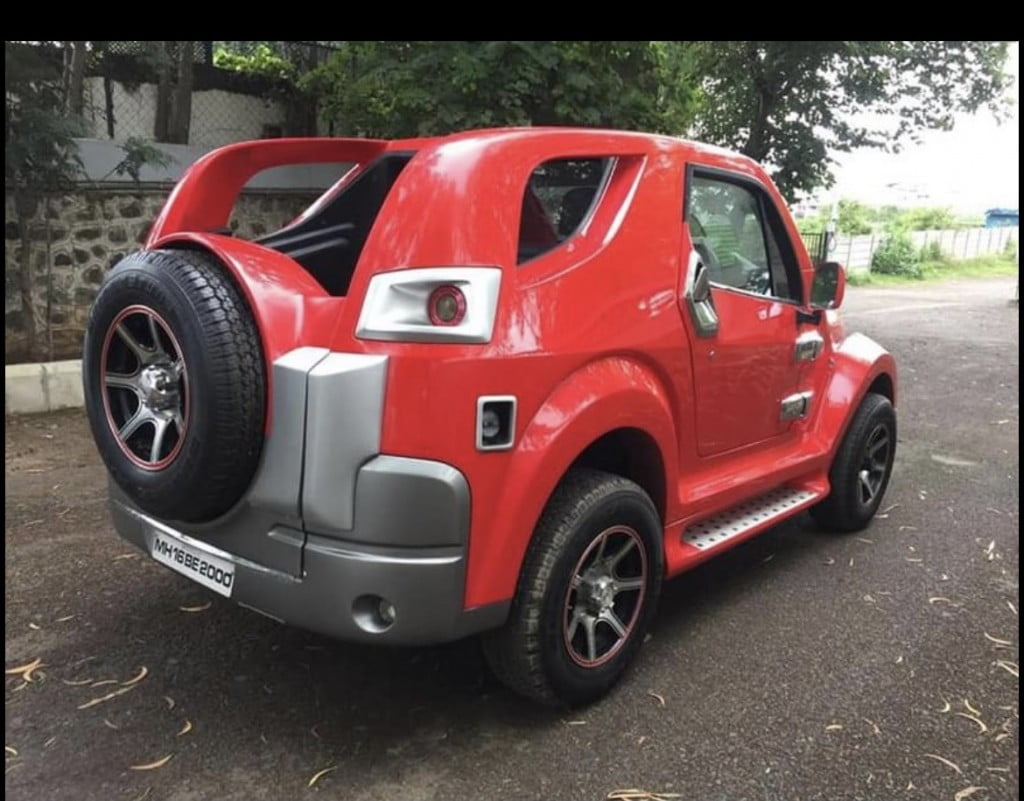 Interior
The interiors also witness a complete overhaul with everything designed afresh. There is a three-spoke traditional steering wheel, a round centre console with AC vents and controls, butterfly-shaped driver's instrument cluster, grab handle on the dashboard for the passenger, a display beneath the centre console, armrest, all-black upholstery as well as dashboard.
Also read: Problems With Mahindra Thar Petrol- Ownership Experience Review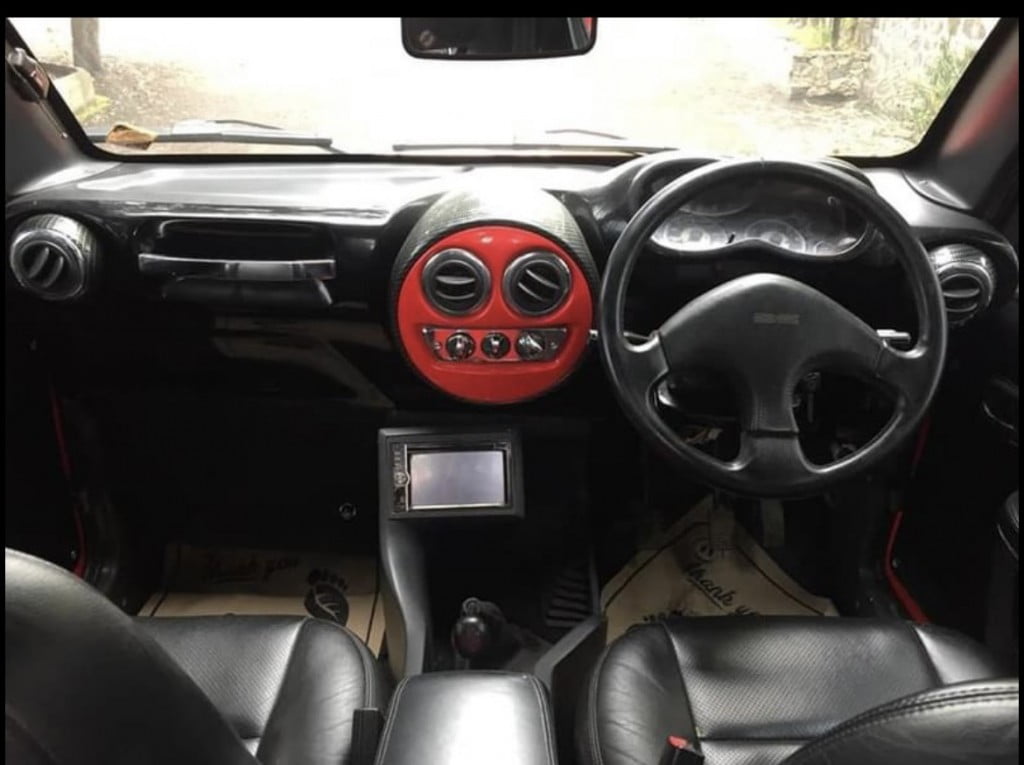 You can't recognize any resemblance to the regular Thar when you sit on the inside, although the overall layout might seem a bit old school and not to everyone's liking. As is the case with outside, the interiors also are definitely something you don't see every day.
Stay tuned to CarBlogIndia for the latest from the world of cars and motorcycles!
Join our official telegram channel for free latest updates and follow us on Google News here.