Today we reported you with the live coverage of the launch event from New Delhi on the Yamaha R15 bike launch. The new Yamaha R15 Version 2.0 is an upgraded version of the old Yamaha R15 which was introduced in India in the year 2008. The new version of Yamaha R15 comes with same engine and specifications, but has changed majorly on the built, aesthetics, features and performance. In this article, we will share with you exclusive pictures, an exclusive walk around video and details of What is new in the Yamaha R15 Versions 2.0 over the previous Yamaha R15?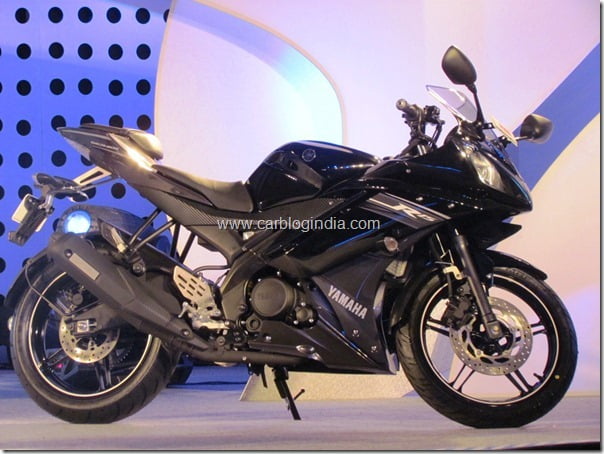 Yamaha R15 Version 2.0 Walk Around Video
Changes In New Yamaha R15 Version 2.0 Compared To Old Yamaha R15
There are many subtle changed and many drastic changes in the new Yamaha R15 which are explained below:
Split Seats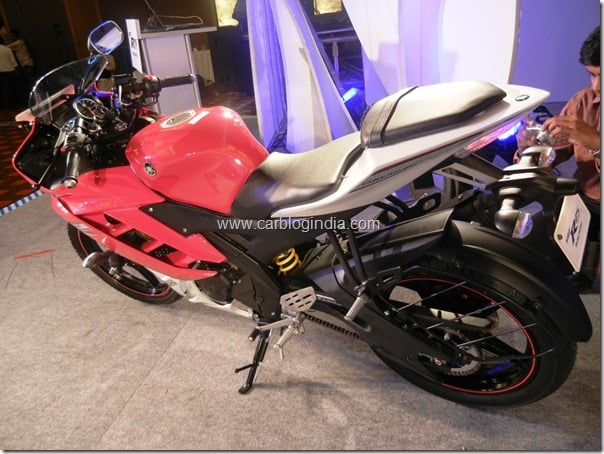 The new seats are split into the front and the rear seat and make the new R15 much more sporty and attractive.
LED Tail Light
The lamp with LED is not only visually appealing, its also consumes less power from battery and has got better visibility because of high efficiency for LED lights.
RR Frame Change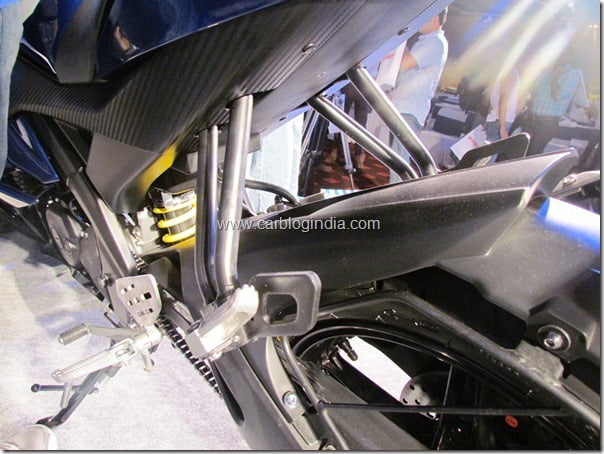 The frame of the new R15 has been improved for better strength, stability and sturdiness.
Mud Splash / Tyre Hugger Angle and Width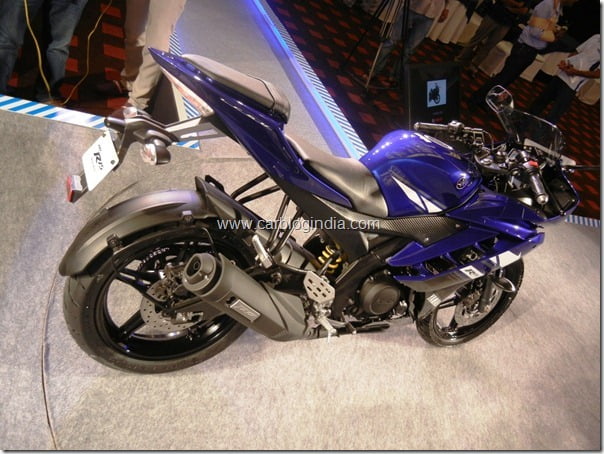 The new Tyre hugger now is more wide and covers the tyre very closely which looks more sporty and is better in terms of functionality as well.
Exhaust Muffler Angle and Protector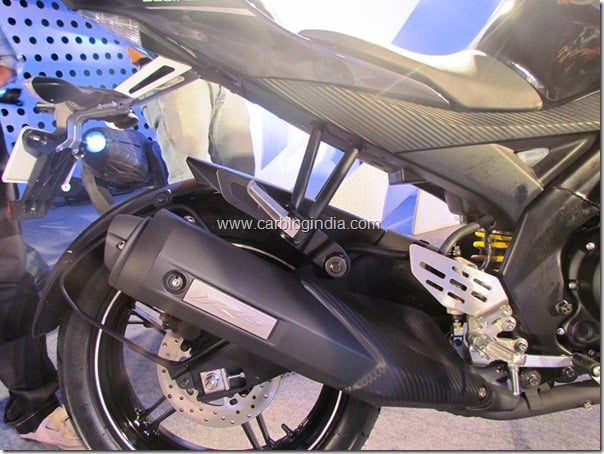 Exhaust muffler is now better angles and protected from water and dirt being more tilted. Also the Muffler protector is better quality and looks more appealing.
Wider Tyres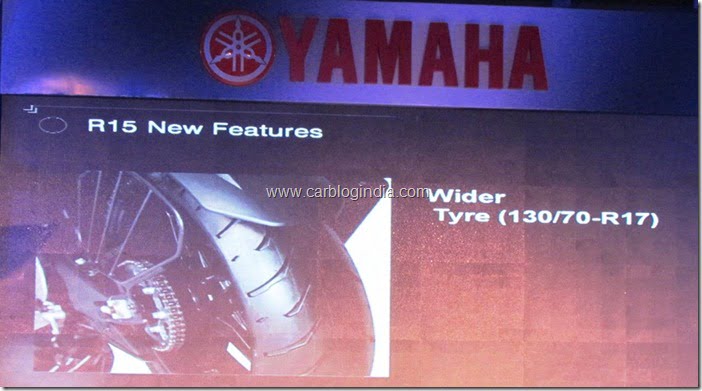 The rear tyre is 130/70 R17 up from 100/80 R17 and front tyre is 90/80 R17 up from 80/90 R17 which helps to give the new R15 better control and stability.
Larger Disk Brake At Rear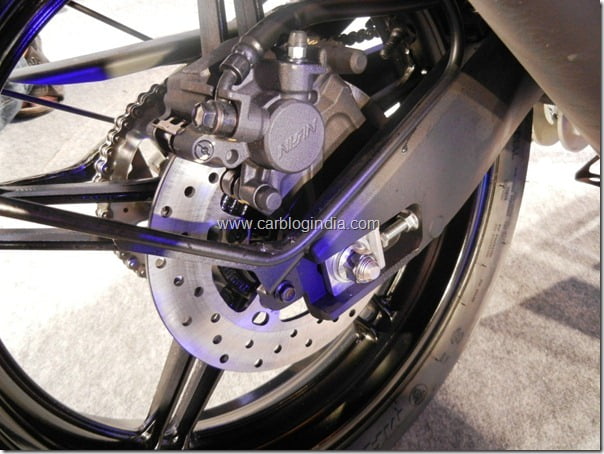 Larger Disk brakes ensure better braking efficiency, lower stopping distance and improved safety.
New Aluminium Swing Arm With Reduced Weight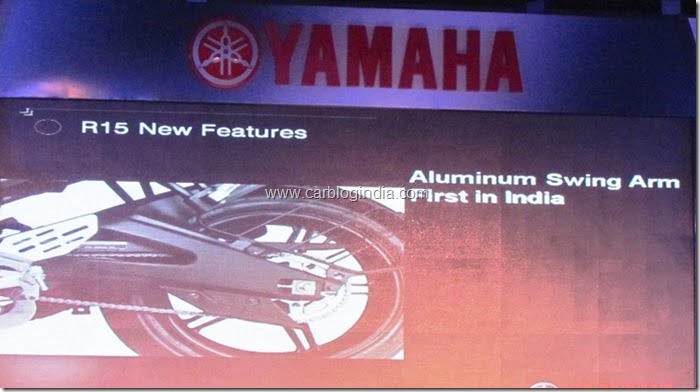 The aluminum swing arm helps to retain the required strength with reduced weight and provides better corrosion resistance.
Mid Cowl Has Changed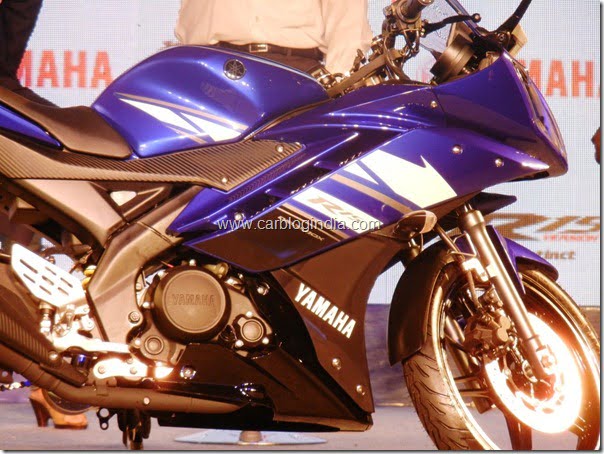 The engine cowl has been aesthetically enhanced and looks cooler.
Dual Horn
Wider Front Tyre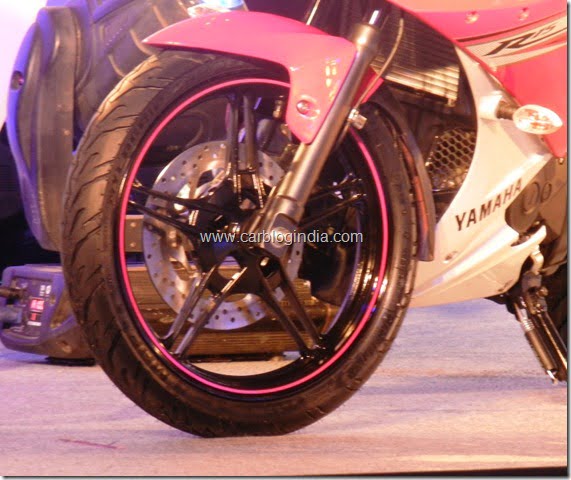 It Gives better road grip and control.
New Alloy Wheels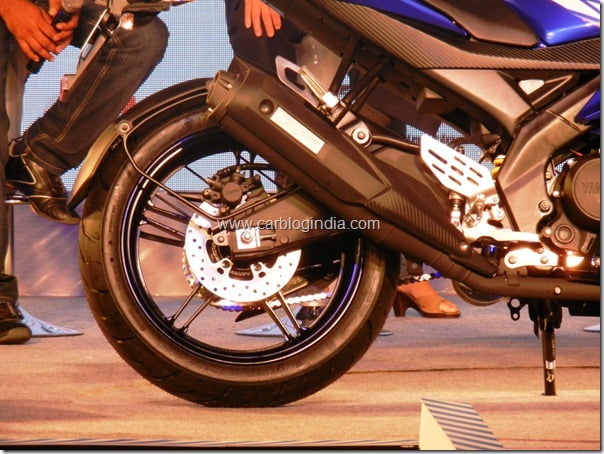 New Alloy Wheels Look Sporty
Improved Head Lamps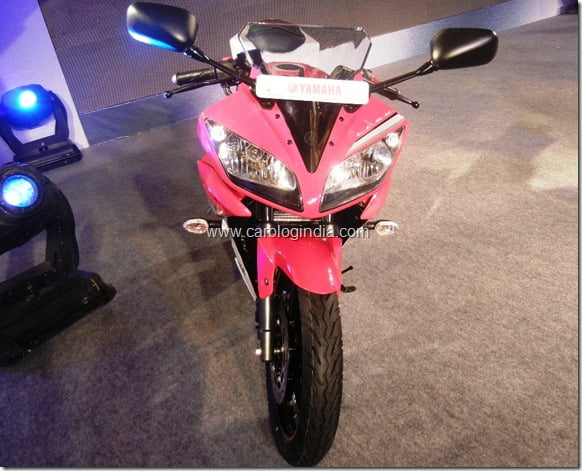 Fuel Tank Design
Improved Front Box Frame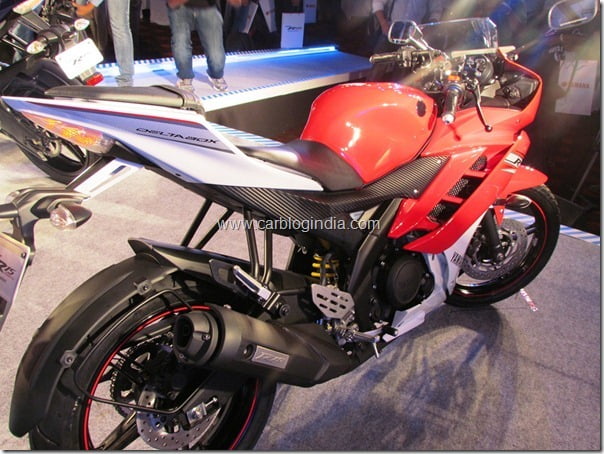 Improved Riding Position and Ergonomics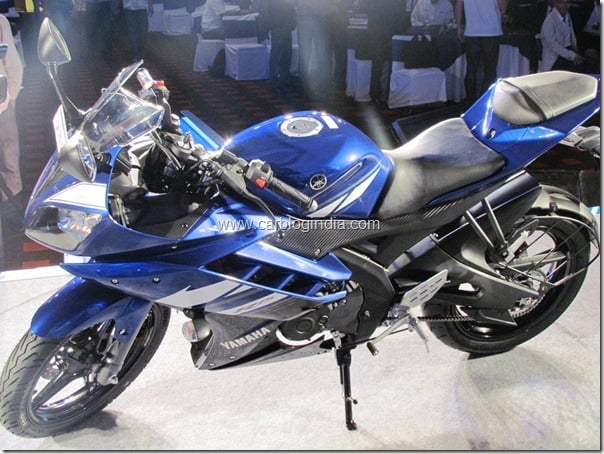 Improved Suspensions Settings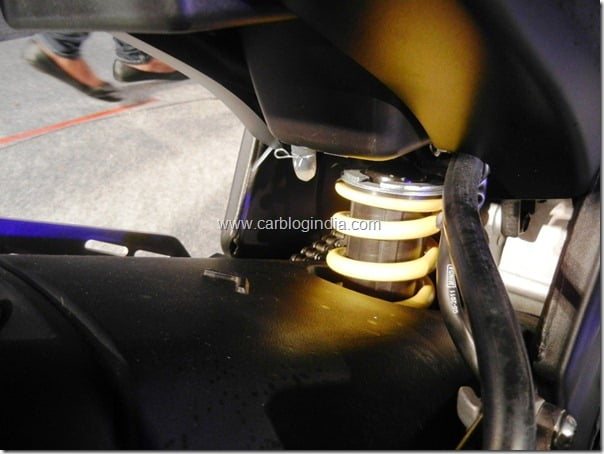 What Has Not Changed In Yamaha R15 Version 2.0 Compared To Old Yamaha R15
What has not changed drastically is:
Same engine with same power and torque figures
The engine of R15 is one of the best power to displacement ratio engines in this segment, so it has not been changed.
Branding and Logo
The branding, logo and appearance of graphics etc. has not been tweaked to keep the brand image going strong.
Front Visor and Frontal Appearance
The Front Visor and appearance have not changed drastically, keeping the iconic shape and identity going on.
Front Disk Brakes
The front disk brake was already large and has got good braking efficiency, so it has not been changed.
Overall Visual Appearance
From the overall appearance, the Yamaha R15 still looks the same sporty machine which easily stands apart from the other bikes in 150 CC segment. The pricing has also not changed much keeping it in almost same price bracket.
check out more-
Join us for FREE NEWS Updates on our Whatsapp Community or our official telegram channel.