A woman from Pune has decided to spread Indian culture across 30 countries. For this, she is riding her Honda Highness while wearing a saree.
Bike enthusiasts are often seen supporting a social cause during their travel. This has led to many ambitious journeys and records. Now, a Pune woman has decided to go the extra mile literally. She plans to take her Honda Highness across 30 countries. To add to this, the plan is to ride the motorcycle while wearing a saree. The aim of this journey is to promote Indian culture in foreign lands. Let's take a closer look at this interesting initiative.
You May Also Like: Young Woman Learning to Ride Honda Activa Crashes Into Temple
You May Also Like: Jawa Riders Join to Celebrate Women's Day in a Unique Way
Ramila Latpte, 27 is a social entrepreneur from Chinchwad Pune. She plans to travel 100,000 kilometers through 20 to 30 countries. Shri Latpte's choice of vehicle is her Honda Highness. This is quite an ambitious plan in itself. However, she also plans to complete thsi quest while wearing a traditional Marathi saree. The mission of the social entrepreneur is to promote various aspects of Maharashtra culture. She aims to preserve and promote Indian culture in each place she visits.
You May Also Like: Ola S1 Pro Electric Scooter Suspension Breaks in Accident, Rider Inured
The journey will start from Mumbai's Gateway of India with a flagging-off ceremony. The Maharashtra CM Eknath Shinde is expected to attend along with Prasad Nagarkar, Shantanu Nayudu, Shrirang Barane, MLAs Mahesh Landge, Ashwini Jagtap, and Suresh Bhoir. She is expected to return to India on March 8th, 2024 (almost after a year). During the year-long journey, Shri Latpte will highlight Maharashtra's distinctive products and offerings.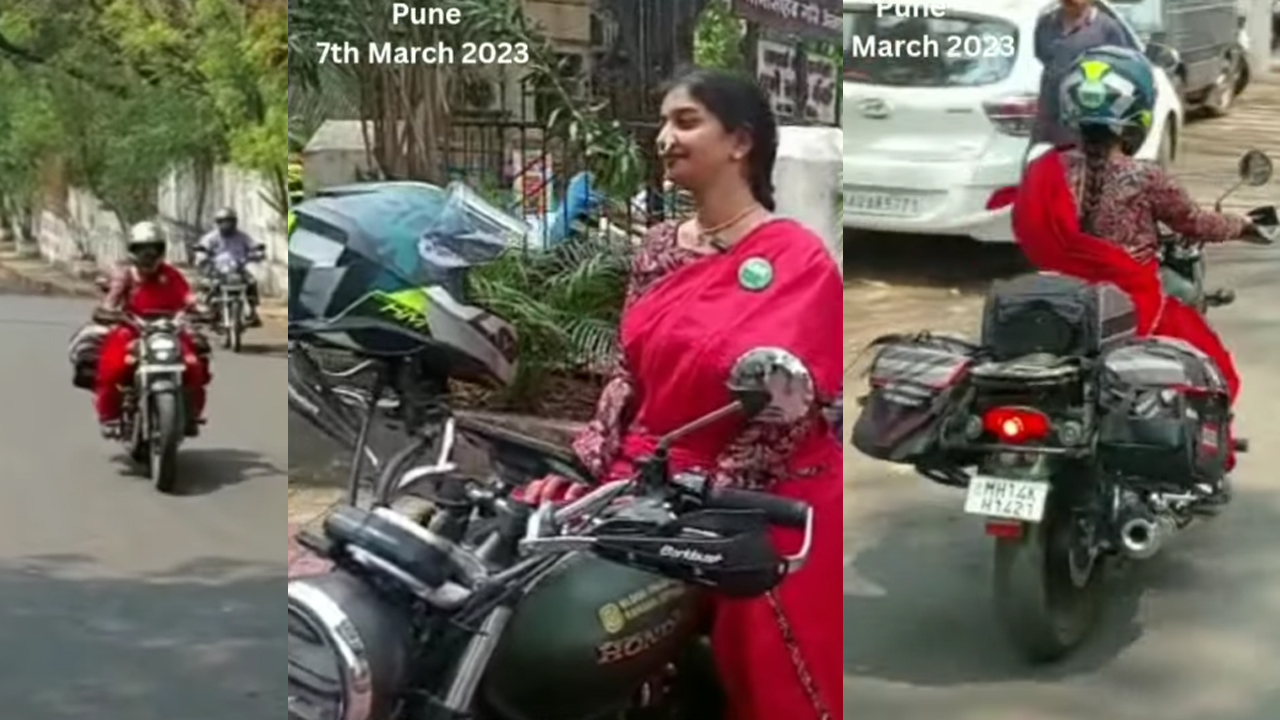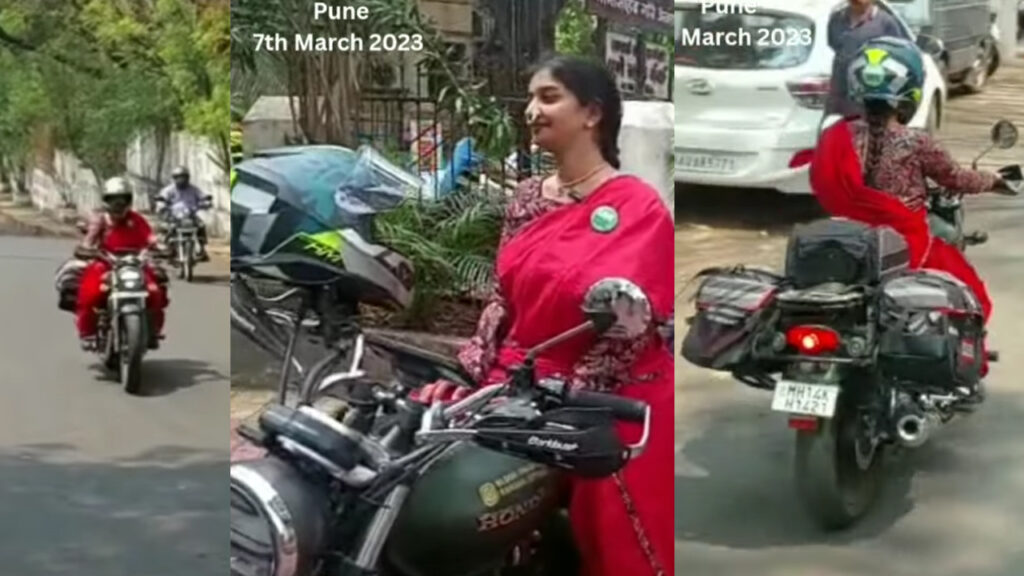 You May Also Like: Car Collection of Alicia Keys is Filled with Exotic Rides
Importance Of Proper Riding Gear
The new initiative by Ramila Latpte is quite impressive. However, riding in a saree has raised many safety concerns among netizens. While we believe that promoting Indian culture is a great cause, it is important to take safety precautions as well. If there is a way to integrate safety gear with traditional dress, it should be done. Traveling on a wide highway or in heavy traffic is quite unpredictable. Even small mistakes can lead to serious harm and accidents.
Motorcycle riding is a risky business in itself. It is highly advisable to wear proper gear while doing it. Even if you drive carefully and follow all traffic rules, you have no control over fellow vehicles and road conditions. There is always a possibility to get hurt. While using protective gear does not ensure complete safety, it can lessen the severity of an accident. In many cases, safety gear has saved the lives of bike riders. Additionally, modern riding gears also make the ride more comfortable.