The instances of drunk drivers getting involved in mad crashes continue and the results are anything but pleasant.
Here is a video clip of a drunk driver losing control of a Maruti XL6 resulting in a crash. Drunk driving is the biggest menace to road safety making our roads utterly dangerous. The XL6 has not been crash-tested by GNCAP but the Ertiga, on which the XL6 is based, has brought a decent 3-star safety rating back in 2019. Hence, it could be assumed that the XL6 is quite a safe car. Nevertheless, that doesn't warrant anyone to overspeed, especially after getting drunk.
You may also like: Maruti XL6 Widebody Concept is Sportiest MPV in Town!
You may also like: Is 2022 Maruti XL6 Really Better Than Old Model? – VIDEO
Drunk Driver Crashes Maruti XL6
The video clip has been posted by Nikhil Rana as a part of his 'Safer Cars For India' mission. He keeps posting such content to raise awareness among Indian car buyers regarding the relevance of buying cars with higher safety ratings. This incident has been reported from Chattisgarh where 3 people were travelling in a Maruti XL6. However, the driver was drunk and the passengers might have also been in the same state. The speedometer of the MPV is clearly visible which is touching the 160 km/h mark.
You may also like: 2022 Maruti Ertiga VXI Detailed- Most VFM Variant!
The driver tries to accelerate the car even more when a curve appears and the driver loses control. It is impossible to react in time when you are travelling at such crazy high speeds. The MPV ends up hitting the wall on the side of the road. According to the details shared in the video, the passengers escaped unhurt and the condition of the car is not as violent as one would expect after a crash at 160 km/h. While the front left side of the car is heavily damaged, the side pillars have absorbed the impact pretty well.
You may also like: This Maruti Ertiga's Interior Feels Like It Belongs to a Segment Above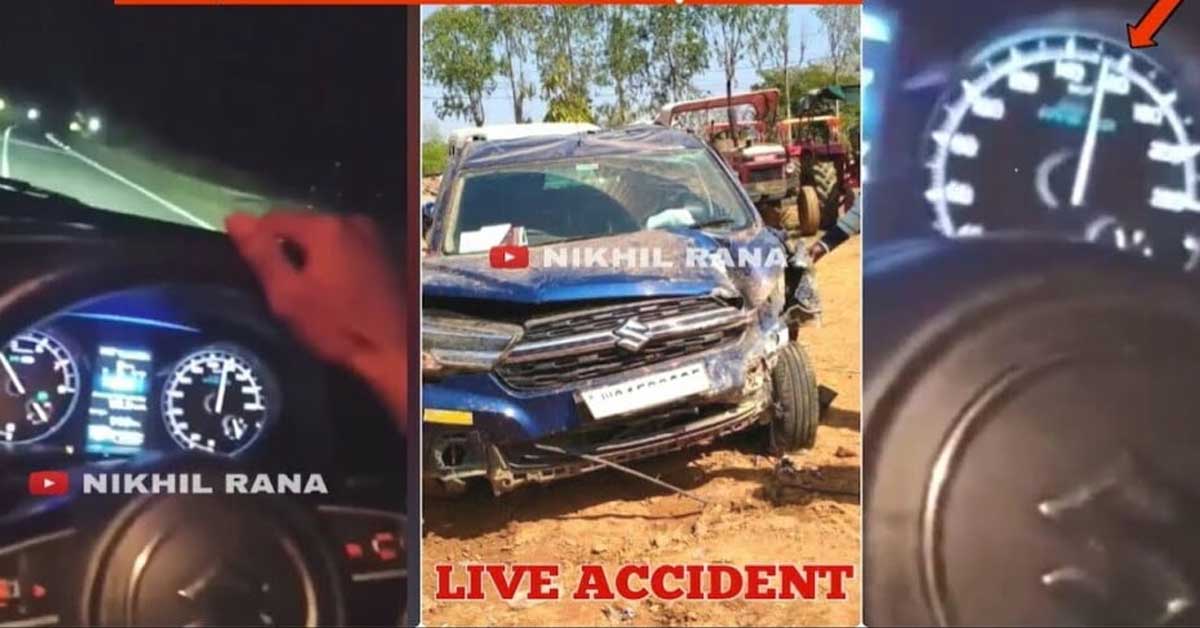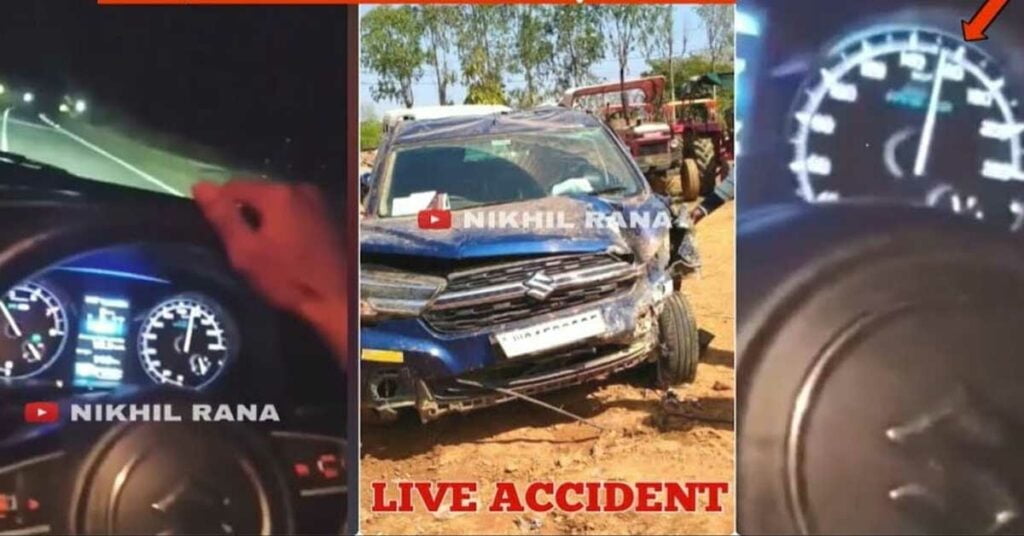 The airbags are seen deployed which is what might have saved the occupants. Thankfully, this incident did not affect anyone else on the road but it could easily have. We would like to urge all our readers to never overspeed or drunk drive in addition to following all the other traffic regulations. Make sure to report anyone who tries to drink and drive. We must do our bit to make our roads safer and user-friendly.
Join us for FREE NEWS Updates on our Whatsapp Community or our official telegram channel.