We have been regularly posting about environment friendly vehicles and technologies. Technologies which would take the world by storm in the near future. It is amazing to see how engineers and technicians have been working toward the development of hybrid cars. Although there have been many flaws in their development (cost of hybrid vehicles being one), the future seems to be bright. Many electric vehicles have already been showcased in past motor shows, like electric Polo, Maruti Suzuki SX4 Hybrid (For the recently held Commonwealth Games in Delhi in Oct'10) and not to forget the recently disclosed BMW I Electric Cars.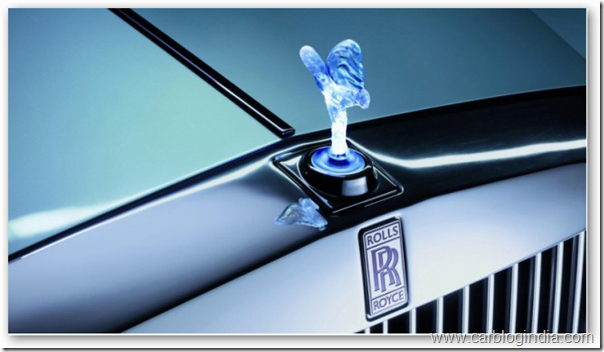 Next to join the brigade of electric cars is none other than Rolls Royce Phantom.
"We have engineered the world's first battery electric vehicle for the ultra-luxury segment," company CEO Torsten Müller-Otvos said in a statement. "With this vehicle, we begin an exploration into alternative drivetrains, seeking clarity on which alternative technologies may be suitable to drive Rolls Royce motor cars of the future."
"I must be convinced that any alternative drive-train we choose for the future delivers an authentic Rolls-Royce experience. It must be a technology that is right for our customers, our brand and which sets us on a sound footing for a sustainable future."
Clearly, customers who can afford a Rolls-Royce will not get to buy the 102EX, as it will only be showcased at the Geneva Motor Show 2011 on March 1. The reason being simply because it is a concept car and the biggies in Rolls-Royce want to test different alternate technologies and provide the best of them for potential customers. The Rolls-Royce 102EX or the e-Phantom will also be the first ever ultra-luxury car to enter the electric bandwagon. The German carmaker which is a subsidiary of the BMW motors, has surely set a benchmark for its rival carmakers like Bentley and Maybach.
Join us for FREE NEWS Updates on our Whatsapp Community or our official telegram channel.