In a new tweet, Anand Mahindra claimed that Elon Musk's biggest contribution to the business is not Tesla or SpaceX.
Recently, SpaceX attempted the launch of its biggest rocketship. However, it exploded during the first test flight. While the internet was flooded with jokes, Elon Musk seemed unfazed by this failure. In a new statement, the Twitter owner said, "With a test like this, success comes from what we learn, and we learned a tremendous amount about the vehicle and ground systems today that will help us improve on future flights of Starship." Anand Mahindra also came out in his support and praised the tech billionaire.
You May Also Like: Anand Mahindra Reacts to Funny Review of XUV700 by a RJ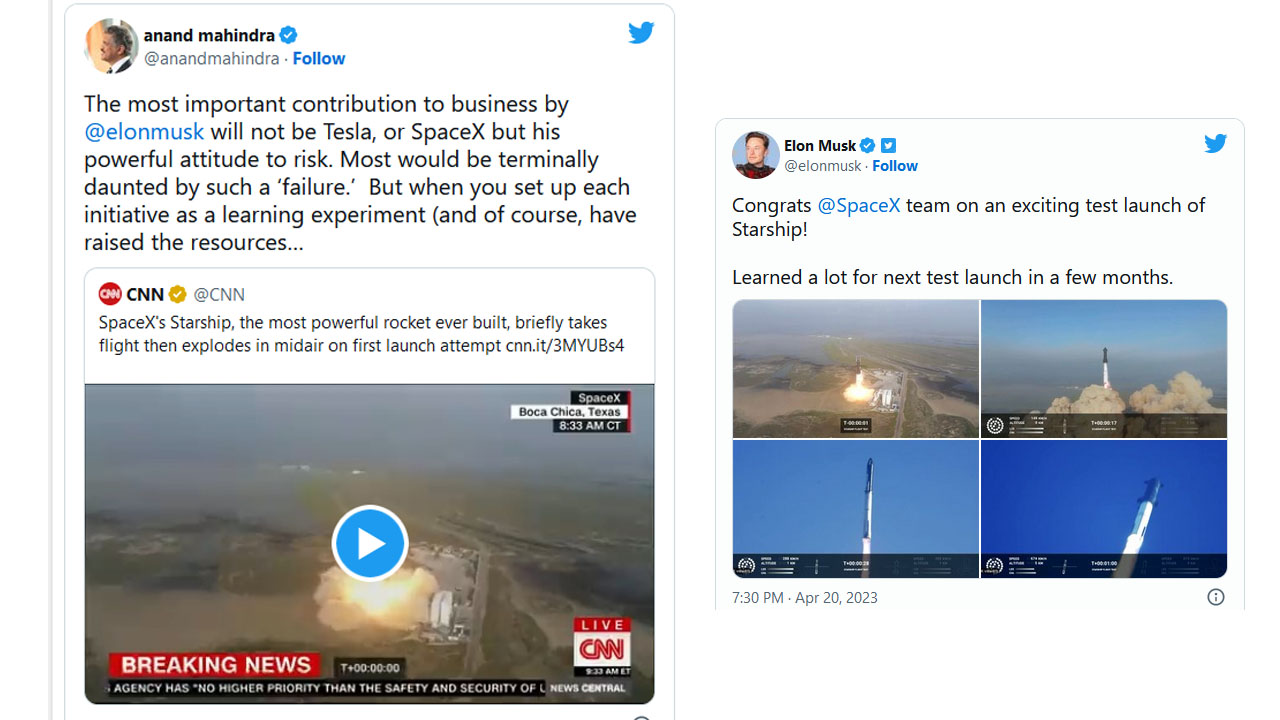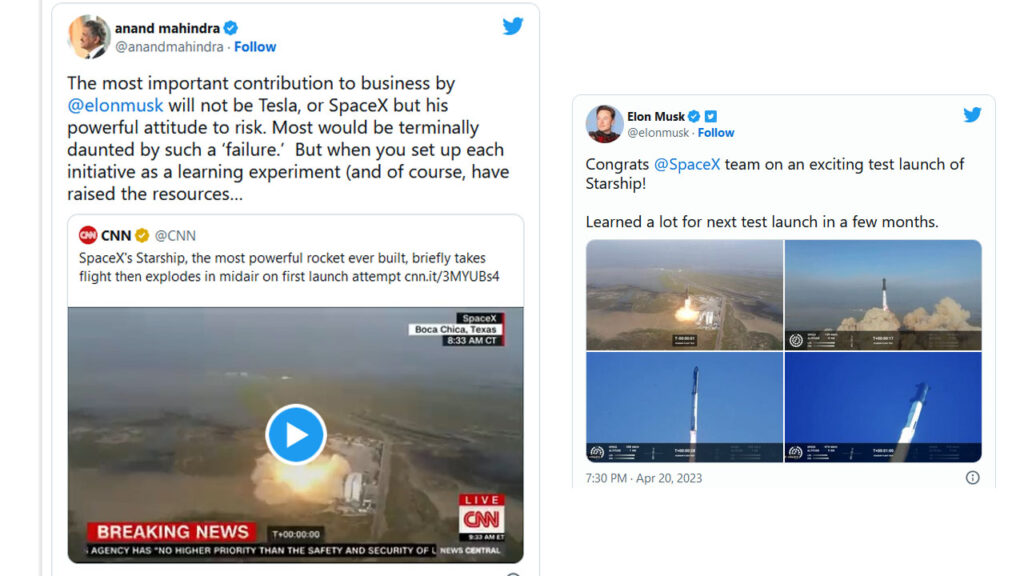 You May Also Like: India Makes its Own Cybertruck After Elon Musk Refuses to Launch Tesla Here
Anand Mahindra Praises Elon Musk
Anand Mahindra is the chairman of Mahindra Group. He is very active on social media and often shares inspirational posts. After the recent SpaceX failure, the Indian billionaire praised Elon Musk's risk-taking ability. In a new tweet, he stated that the Twitter owner's willingness to take risks significantly contributes more to business than Tesla or SpaceX. He praised Mr. Musk for not getting demotivated by failures and added that he will learn from experiments and ultimately improve.
You May Also Like: Joe Biden Reveals Electrification Plans, Elon Musk Asks Him to Buy a Tesla
"The most important contribution to business by Elon Musk will not be Tesla, or SpaceX but his powerful attitude to risk. Most would be terminally daunted by such a 'failure.' But when you set up each initiative as a learning experiment (and of course, have raised the resources to do so) you essentially extend the frontiers of knowledge and progress. Salute!," said Anand Mahindra, Chairman, Mahindra Group. While many netizens agreed with Mr. Mahindra, some remain skeptical of Elon Musk. On the other hand, Elon Musk called it an 'exciting success' and congratulated the team.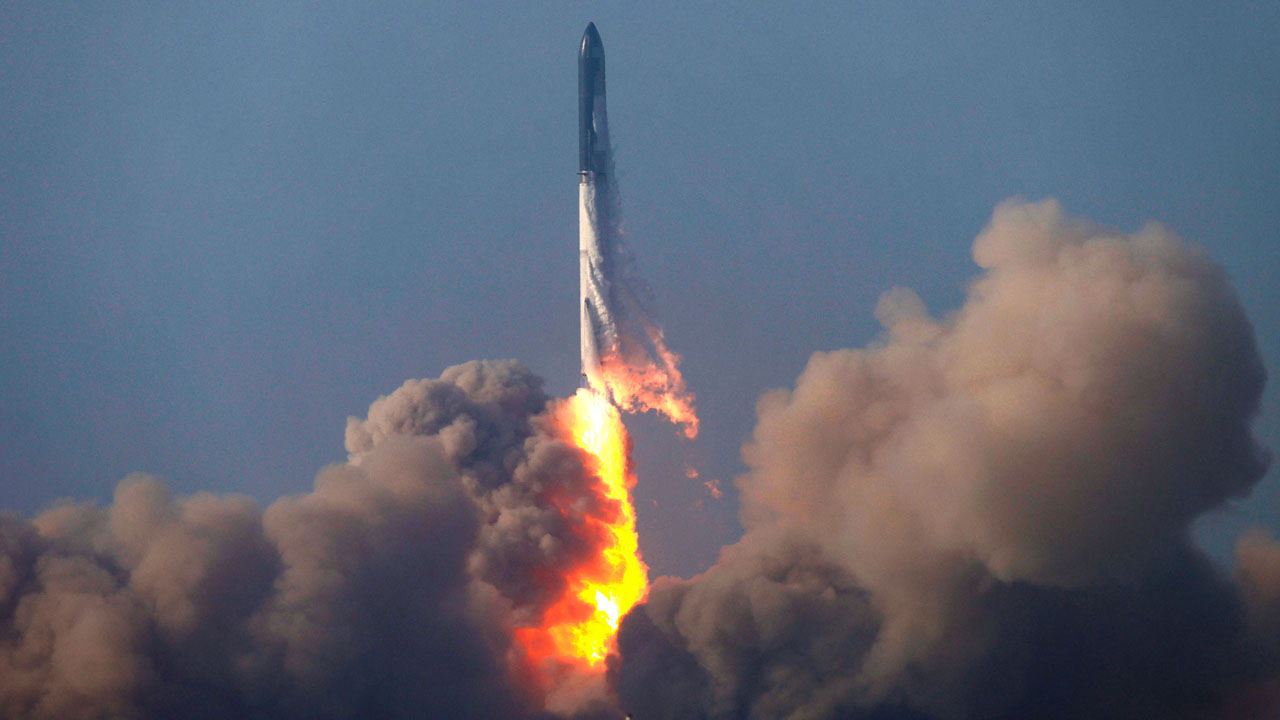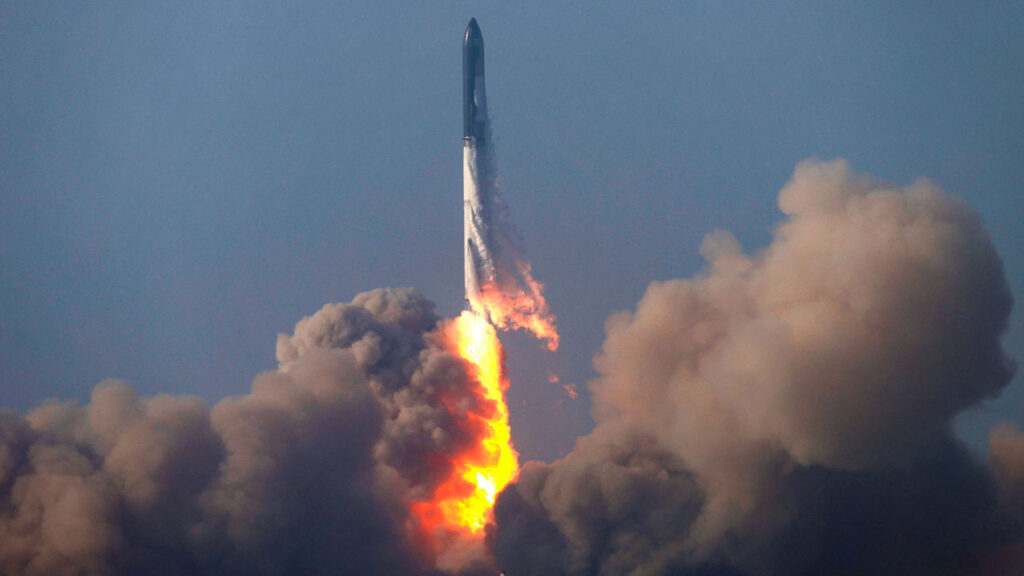 You May Also Like: Elon Musk Sent a Tesla Sportscar to Space in 2018 – Where's It Now?
First Test Flight from SpaceX
SpaceX attempted the first test flight of its new Starship rocket on Thursday last week. It is built to send astronauts to the Moon, Mars, and beyond. Starship is being touted as the world's biggest rocket. The first test flight aimed to complete the 90-minute test flight and reach orbit. The liftoff happened at Starbase, the SpaceX spaceport in Boca Chica, Texas. While the launch went as planned initially, it exploded mid-air four minutes later. The mishap is said to be due to the spacecraft's failure to separate from the first-stage rocket booster minutes into the flight.
Join us for FREE NEWS Updates on our Whatsapp Community or our official telegram channel.