The aftermarket car modification sector is coming up with innovative ideas to make your vehicle look premium and unique. This is a great example to showcase their capabilities.
This has to be the first-ever Maruti Baleno with a wooden interior on the internet. The new Baleno was launched recently and has been well received by the customers. Its first-in-segment features and attractive price make a strong case for people looking to buy a premium hatchback. Let us check out the details of the modifications made to the interior of this Baleno.
You may also like: 2022 Toyota Glanza Vs New Maruti Baleno Comparison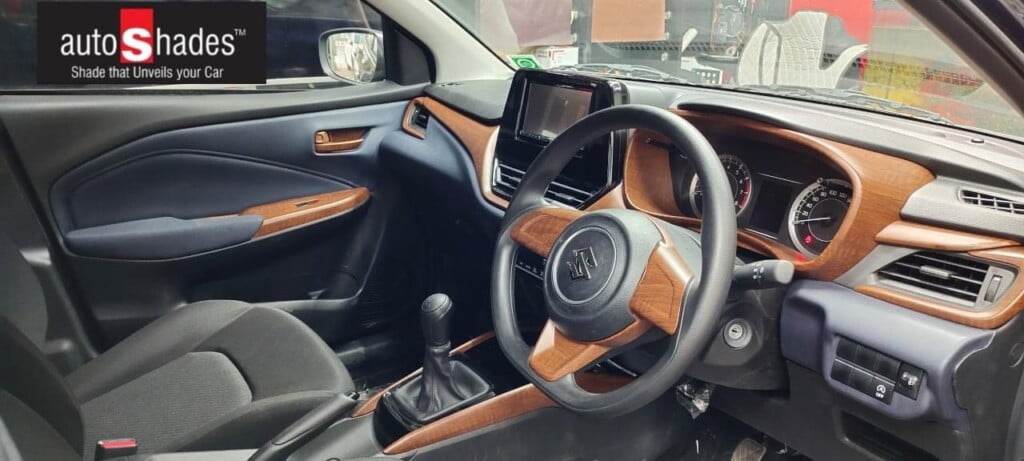 You may also like: 2-Door Maruti Baleno Facelift Low Rider is DOPE
Maruti Baleno With Wooden Interior
This modification has been performed by Autoshades and the images have been posted on their Facebook page. As seen in the pics, the entire layout of the Baleno's cabin has received quite a premium and unique appearance. The wooden texture accentuates the black and blue interior theme of the cabin. The door handles, door panels, gearbox housing, steering wheel, dashboard inserts, instrument cluster housing, AC vent are neatly wrapped in the wood. The regular gear lever and no controls on the steering wheel indicate that this is the base model of the Baleno which has been made to look unique and premium using this wood. This looks like an adequate level of modification, unlike some cases which make things look so over the top.
Specs
The Baleno comes powered by a 1.2-litre K Series petrol engine that produces 88 hp and 113 Nm of peak power and torque respectively. Complementing this engine is the option of choosing between a 5-speed manual or an AMT gearbox. The prices of the new Baleno range between Rs 6.35 lakh and Rs 9.49 lakh, ex-showroom. Maruti has made significant changes to the engine, suspension system, steering and clutch to make it even more engaging to drive.
You may also like: Here's First New Maruti Baleno with Matte Black Look – VIDEO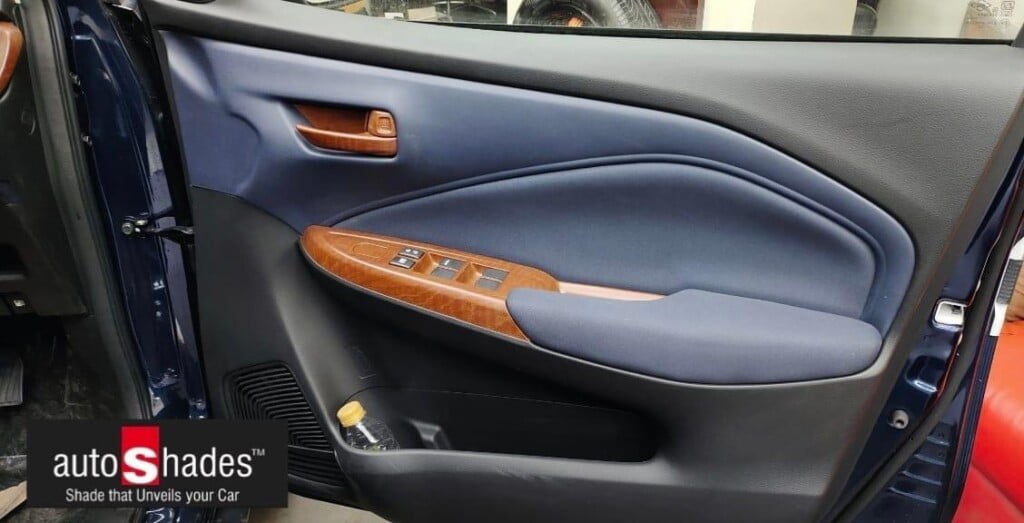 Let us know your feelings about this version of the new Maruti Baleno. We don't know the exact cost of this modification but going by what they have done, it looks affordable. That is the reason why many people nowadays, buy the base or mid variants of any car and get the modifications done in the aftermarket shops as per their requirement. They get the benefit of customising only the things they actually need.
Join our official telegram channel for free latest updates and follow us on Google News here.