Even though Kingfisher airlines has been rolling in the deep , there's no stopping Mr.Vijay Mallya from going ahead with the motorsports team. Let's get into all that and let us talk about the speed which gets your heart racing.
Force India, the racing giant from India (and the only one ) is all set to launch its 2013 car at Silverstone on February 1, 2013 as per an ESPN report. The company has never been amongst the ones fighting for the podium but they were always there on the scene. Force India is also the first amongst the Racing Teams to announce their car ahead of all others.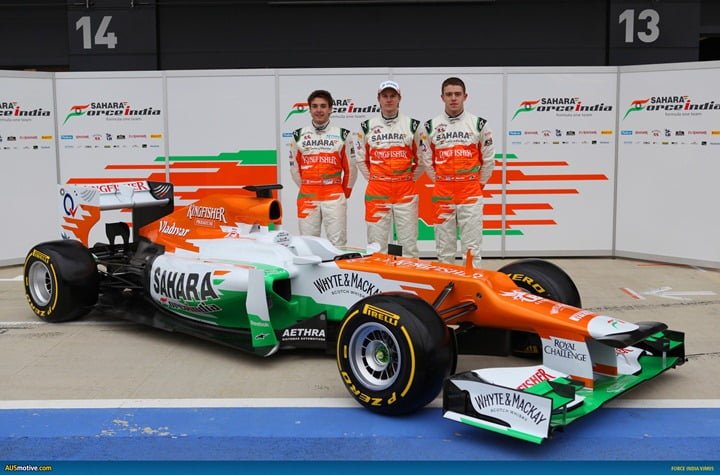 After Narain Karthikeyan and Karun Chandhok , Force India has been the sole reason to put India on the Formula One map leading to the much famed India's own racing circuit BIC . And even the likes of Vettel and Schumacher have appreciated the world class Indian racing circuit. Force India will be unveiling their car at Silverstone as it is based just outside Silverstone. It will be launching the car at the British Circuit before it heads to Spain.
Force India is launching their 2013 car on the Friday before the first day of the Pre Season test at Jerez on January 5.
"So we've pencilled in Friday 1st of February for the presentation of our 2013 car in the UK, that's the week before testing begins in Spain." is what the team said on twitter.
The driver lineup is yet to be announced but Paul di Resta's position will be carried forward from the last year and the other drivers remain to be announced. Force India has been the first one to launch their 2013 car , we wish they might be the first one someday to reach the podium too.
Source : ESPN