Ford has become unchallenged leader of petrol engine after launch of its 1.0 Liter EcoBoost petrol power mill. The lineup has received a recent extension as the American car maker revealed a larger and highly advanced derivative of this EcoBoost engine.
The new 1.5 L EcoBoost power source is the fifth member of this clan. The earlier members of this clan are of 1.0 Liter, 1.6 Liter, 2.0 Liter, and 3.5 Liter capacity. Ford hasn't yet announced all details of this engine but they claim that this new turbocharged, direct injection four cylinder power mill will smoke out power equivalent to 1.6 Liter engine along with cleaner and more fuel efficient output.It will be the first Ford engine that will bear a computerized clutch for the water circulating pump. It will improve the productivity of the engine by quickly warming up the system.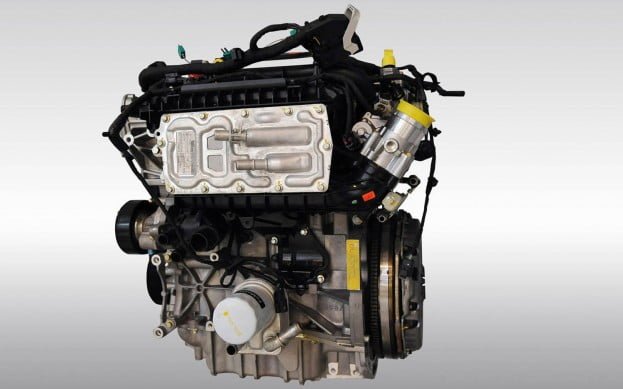 This engine will be manufactured in Ford's plant that is situated in Craiova, Romania. The engines will enter production phase by end of this month. This engine will be installed in Ford Mondeo that has been mainly targeted for Chinese market. Other western markets like that if Europe and North America will receive this engine later through another model Ford Fusion. This engine along with other five variants will total up the annual production of Ford EcoBoost output to total 1.6 million units.
source- Nitro Bahn