Ford made sure they sized the EcoSport under 4 meters in India. That would have meant decreasing spaces here and there and they somehow just sneaked in the right size to qualify for Excise duties. Now Quanto also measures under 4 meters and yet manages to squeeze in 7 people. Ford EcoSport 7 Seater (if launched) is going to be gunning at Quanto and it did not want to be left behind in any department.
Ford's cars have been good driver's cars but were never the most comfortable ones for the ones not in the front two seats. Ford's global B platform is what spawns the crossover and it is the same one on which Fiesta is based. We really do believe that this will be the car which would make you go places just to drive, we are not really sure if this is the car which can carry the Big Fat Indian family.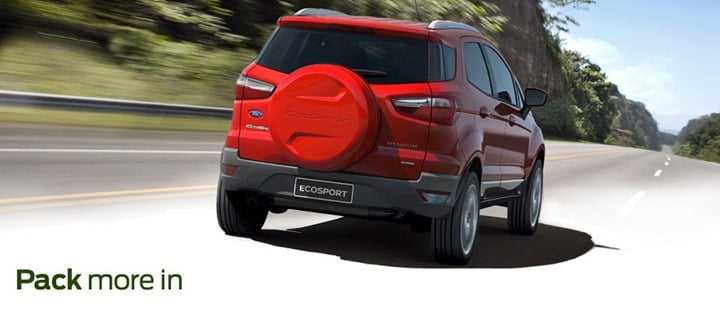 Ford's most awaited launch in India is the EcoSport and from what we are hearing from the markets it already is in , it is a bit not-so spacious in the rear. But also are doing rounds of a 7-seat variant of the car which would mean a 10 cm increase in the wheelbase , a bit of trimming of the space for the front and rear rows and there you have a 7 seater variant of the EcoSport. It is believed to be pricier than the 5 seater variant because it will be 4.34 meters in length and would not qualify for those excise duties that are going to give it a price advantage.
It makes sense for Indian markets because we would rather seat 7 people in a car a bit uncomfortably rather than 5 people a bit more comfortably. That's India for you Ford, what do you have in store for us? We have seen Maruti writing a success story with Ertiga by playing the 7 seats card and it does sell like hot cakes in India. Also we reported to you sometime back the customers can get two jump seats installed in Duster to make it a 7 seater Renault Duster. Whether or not the 7 Seat EcoSport hits Indian roads will be clear in a few months form now, stay tuned to us for latest updates.
Source : Car.Blog.Br
Join us for FREE NEWS Updates on our Whatsapp Community or our official telegram channel.