Production of Ford's popular four-door Ford Fiesta 2011 sedan kicked off last week at Ford India's state-of-the-art passenger car manufacturing facility in Maraimalai Nagar, near Chennai. The 172,175 square metre Maraimalai Nagar plant is the sixth Ford facility in the world to produce Fiesta. The other facilities are located in Nanjing, China; Cologne, Germany; Valencia, Spain; Cuautitlán, Mexico; and Rayong, Thailand.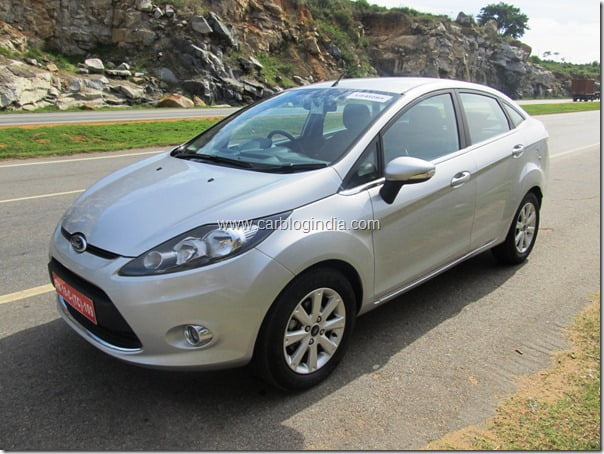 On tis event Michael Boneham, president and managing director, Ford India quoted:
"We are thrilled to see Ford's latest world-class premium sedan rolling off the Chennai assembly line, continuing India's emergence as a regional manufacturing hub for Ford.We are committed to growing our operations in Tamil Nadu and bringing new products to India in the coming years.
The company recently made an additional USD 72 million investment to expand its powertrain facility at the Maraimalai Nagar plant to further support its sales and export growth plans in India. When the expansion programme is completed in mid-2012, powertrain production capacity will increase from 250,000 to 330,000 units per year.
The Maraimalai Nagar engine plant will produce the advanced 1.5L Ti-VCT petrol and Duratorq TDCi diesel engines for the All-New Fiesta. Known to be extremely agile and fuel-efficient, these engines helped Fiesta achieve class-leading fuel economy figures of 17 km/L and 23.5 km/L, for the petrol and diesel engines, respectively.
The state-of-the-art Maraimalai Nagar passenger car plant utilizes the latest auto manufacturing technologies, automated systems and processes. It also features a fully integrated stamping line, body shop, trim and final process area. Its paint shop has a first-in-India, Three-Step-Wet-Solids paint process that reduces volatile organic compounds by 20 percent.
The debut of the newest Ford sedan in India follows a series of global introductions that started in Europe and progressively moved around the world. Since its introduction, over one million Fiestas have been sold globally.
For Complete details on Ford Fiesta 2011, check out-