In a very interesting set of events, a Tata Harrier rescues a truck in off-road conditions. Tata is known for making rugged and tough products. Harrier is also among the crowd's favourites for the exact same reason. The level of practicality and raw strength that it offers attracts a ton of customers. We know for a fact that Tata products sport a tough build quality. All of it is on display in these images. Harrier was able to rescue a truck off the road. What is more interesting is the fact that this version of the Harrier is not a 4×4 but a regular FWD which makes this feat quite impressive. Let us take a look at the details of this entire event.
Also read: Ex-Tata Employee Reacts to Safari Fraud- 'Avoid Harrier/Safari Like Plague'
Harrier Rescues Truck Off-Road
The image above shows the towing wire being attached to the SUV and the truck. The truck seems to be stuck in slushy/muddy conditions. The reason could be mechanical as well because the details of the incident are not fully known. But due to some reason, the truck was unable to move. The Tata Harrier, which is reportedly an FWD had to pull the truck out to clear out the path. The conditions are clearly off-road. There is no sign of tarmec. This also signifies the strength of the chassis of the Harrier. The FWD version was able to pull the truck because there it had good traction, to begin with. But we suggest not try such a feat if you don't have a 4×4 vehicle. Nevertheless, this incident is a testament to the strength of the SUV.
Also read: Tata Harrier Barely Avoiding Hitting a Bike Shows Importance of Dashcam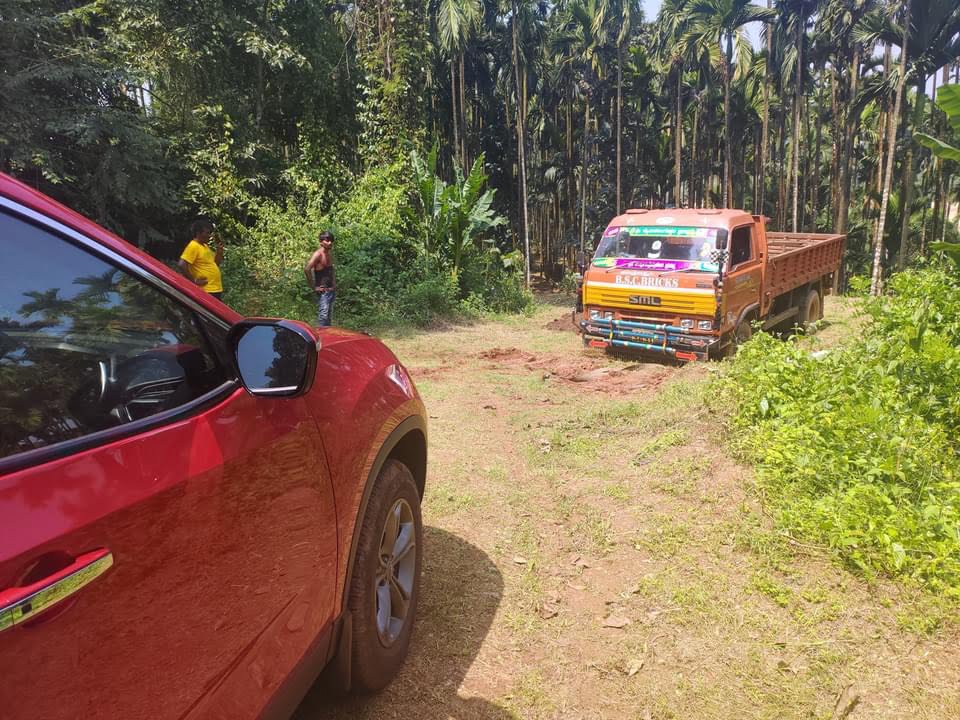 Specs
Tata Harrier comes with a 2.0-litre diesel engine that belts out 170 PS and 350 Nm of peak power and torque respectively. The transmission duties are carried by either a 6-speed manual or an automatic gearbox. The prices of the Harrie range between Rs 14.39 lakh and Rs 21.09 lakh, ex-showroom. The competitors include MG Hector and Mahindra XUV700. The Harrier doesn't come with a 4×4 drive system yet. However, the architecture on which it is built is capable of incorporating a 4×4 drive system. Hence, we might see the Harrier in a 4×4 guise to attract more and more customers.
Also read: Tata Harrier Owner Shares Troublesome Ownership Experience