Road safety statistics for Indian roads make for very grim reading. In 2016, road accidents claimed the lives of 1,49,650 people. The most vulnerable amongst all categories of road user are two wheeler riders. According to statistics, two wheeler users account for around 25% of the total deaths recorded. While there are many factors responsible for such alarming figures, there are various precautions two-wheeler riders can take to avoid or at least limit the damage. The most basic and obvious one being the use of helmets.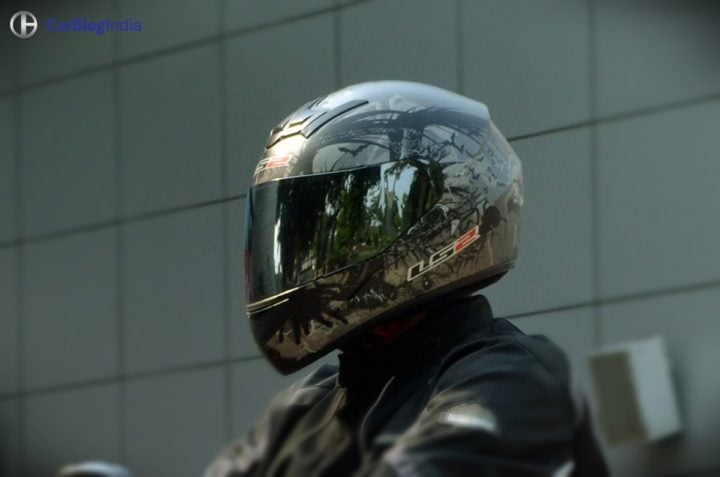 The role of a helmet is a fairly simple one- it protects your head. A helmet aids the skull in protecting the brain, the most vital part of the body. Aside from that, a helmet also offers protection to the eyes. Apart from offering protection against physical damage, a helmet also helps in absorbing heavy impacts preventing damage to the brain due to shock. So, while helmets might be the most basic form of protection, they are the perhaps the most vital one as well.
Not just any helmet, mind you. Good quality ISI certified ones. We know that that can be an expensive purchase for a vast majority of two-wheeler users. Which is why a huge percentage purchase helmets from roadside vendors. They might be cheap, and they might help you avoid picking up a fine, but they do little to protect your head in case of an accident. This is where Droom and their "Get Set Helmet' sale comes in to promote 'safe riding' among road users. Two wheeler users can buy ISI certified helmets at incredibly low rates.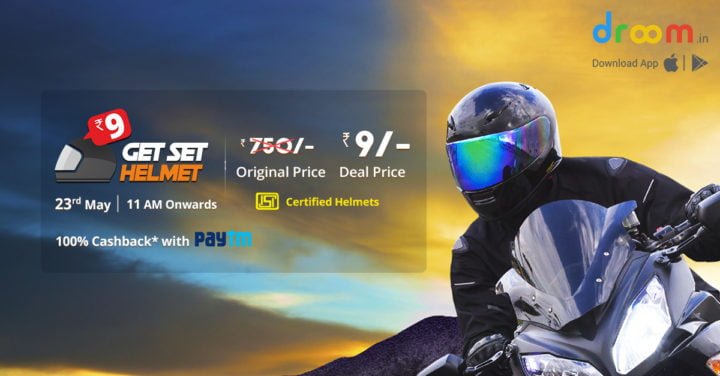 The MRP of the helmet is Rs.750. However, during the "Get Set Helmet" sale, these helmets can be bought for just Rs. 9! To avail the offer, customers need to apply a code while ordering on the company's website. The company has tied up several vendors and helmet manufacturers for this sale. The sale starts 23rd May 11 a.m. onwards. Buyers can avail the discount by using the code 'GET-SET- HELMET'.
Head to the link for Droom's 'Get Set Helmet' campaign – https://goo.gl/pwbRda