The GST roll-out turned out to be a good development for many new SUV and luxury car buyers as the new tax structure made these vehicles substantially cheaper. Now, however, the situation will change. SUVs, luxury and mid-sized cars that had got substantially cheaper after the GST rollout on July 1, will soon start costing more. The Cabinet has approved increasing of cess on SUVs and luxury cars to 25 percent (from 15 percent right now). The GST Council has recommended the central govt to move legislative amendments that are necessary to increase the cess. Here are all the available details on the latest GST increase on cars and SUV models.
Also See – How GST Affects Bike Prices? | GST IMPACT: Manufacturers Slash Bike Prices!
Once the amendments have been made, the GST Council will announce the date from which the increased rates will get into effect. The panel is scheduled to hold a meeting in Hyderabad on September 9.
GST Increase on Cars – Prices of SUV and Luxury Cars to Go Up!
There was a sharp decline in prices of most cars. SUVs and most mid-segment and luxury cars after the rollout of GST. This has translated into some erosion of government revenues. Hence, the GST Council has decided to re-adjust the tax structure.As per the GST Council's recommendation, the maximum cess leviable on luxury cars and SUVs from 15% to 25%. Wth a 10% hike in the tax rate, SUVs and luxury cars will soon cost a lot more. Speaking on all this, BMW Group India President, Vikram Pawah, recently said that long-term stability in tax reforms are of paramount importance to help any industry grow in this country. He said, "While BMW Group India welcomes the implementation of the Goods and Service Tax (GST) in India, immediate changes and fluctuations on motor vehicles cess will adversely affect the stability and growth of the automotive industry in India."
In an official statement from the finance ministry,"The GST Council considered the issue of cess leviable on motor vehicles in its 20th meeting held on the 5th of August 2017 and recommended that Central Government may move legislative amendments required for increasing the maximum ceiling of cess leviable on motor vehicles falling under headings 8702 and 8703 including SUVs, to 25 per cent instead of present 15 per cent."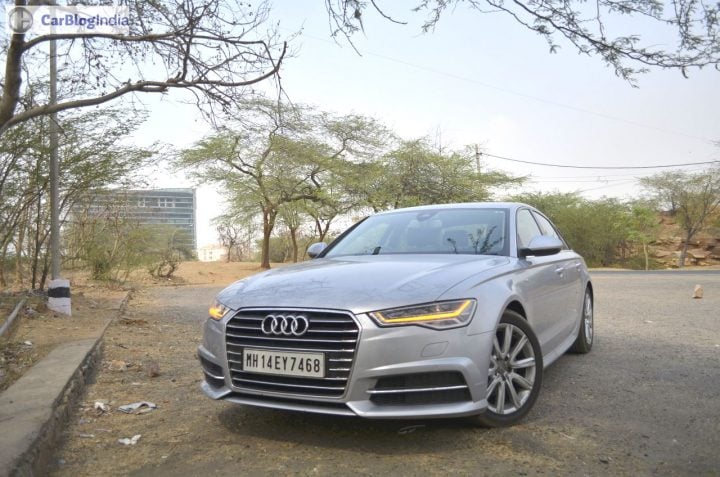 GST Increase on Cars – Reason for Higher Tax
The total tax incidence on cars, which included GST and cess, saw a significant decrease in comparison to the total tax incidence in pre-GST era. The GST council took note of this deficit in its 20th meeting on August 5. It then went on to recommend Central Government to move legislative amendments that are required for increasing maximum cess leviable on cars from 15% to 25%. The statement went on to declare that the date for increase in cess will be decided in due course by GST council.
The proposed change in rate will adversely affect SUVs, mid-segment, hybrid cars and large cars. All these attract a 15% cess at the moment. It's yet to become clear if cess on small cars, which is at present 1% for petrol cars and 3% for Diesel cars will also be raised.
"I would want to believe that small cars and SUVs will continue to be taxed differentially as is the case today and was the case in the earlier indirect tax regime," said Bipin Sapra, tax partner at the consulting firm EY.
| | | | | |
| --- | --- | --- | --- | --- |
| CATEGORY | ENGINE  | Pre-GST (Tax + cess) | Post-GST (Tax + cess) | PERCENTAGE PRICE DROP |
| Under 4-metres | Under 1.2-litre Petrol | 31.5% | 29% | 2.5% |
| Under 4-metres | Under 1.5-litre Diesel | 33.25% | 31% | 2.25% |
| Under 4-metres | Above 1.2-litre Petrol or 1.5-litre Diesel | 44.7% | 43% | 1.7% |
| Above 4-metres | Above 1.2-litre Petrol or 1.5-litre Diesel | 51.6% | 43% | 8.6% |
| SUVs | | 55% | 43% | 12% |
| Hybrids | | 30.3% | 43% | – 13.3% |
| Electric Vehicles (EVs) | | 20.5% | 12% | 7.5% |
As seen in the table here, all car categories saw considerable price drops due to the introduction of GST. The biggest price drop was seen for the SUV category, with a decrease of 12% in the leviable tax. Even the mid-segment and luxury cars saw a considerable drop in rate.
Prices of most such vehicles were cut by up to Rs 3.5 lakh post GST roll-out. In Fiat Chrysler Automobile (FCA) India Pvt. Ltd. reportedly reduced prices of its Jeep lineup by up to Rs 18.49 lakh!
What do you think of this GST increase on cars and SUV?  Will this deter you from buying a luxury car or an SUV in present times? Do share your views on this by penning them down in the comments section below.