With Harley Davidson announcing to close manufacturing and retail business in India, the made-in-India Street 750 and Street Rod models also reach the end of their lifecycle.
Harley Davidson announcing their plans about shutting manufacturing and retail business operations in India has been one of the biggest news in the motorcycle world recently. With Harley's manufacturing plant in Bawal, Haryana shutting down, it will inevitably bring an end to the made-in-India Harley Davidson models. The Harley-Davidson Street 750 and the Harley-Davidson Street Rod will thus now be discontinued. In fact, the decision to discontinue the Street range was taken months ago and that is Harley was giving out such massive discounts on these models.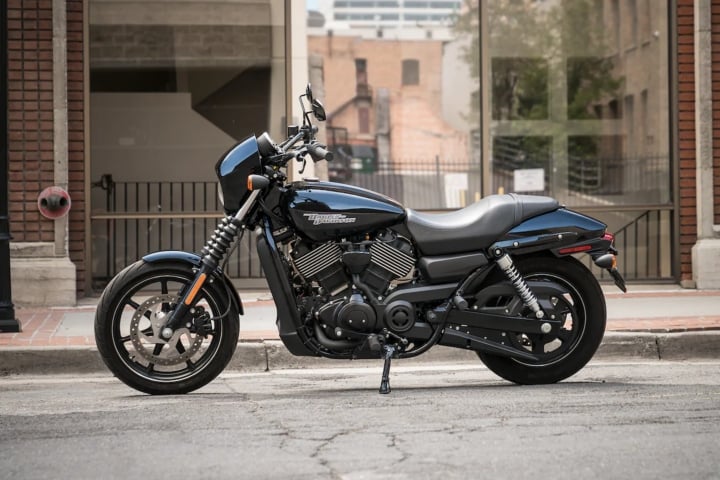 Even last month, Harley announced massive price cuts for the Street 750 and Street Rod models. The Street 750 which was the most affordable Harley Davidson in the country and also the company's highest selling model, saw a price cut of Rs 65,000, lowering the price to Rs 4.69 lakh (Ex-showroom). As for the Street Rod, that too saw a price cut of Rs 77,000, taking its starting price down to Rs 5.99 lakh (Ex-showroom). In fact, the Street 750 alone constituted of over 80% of Harley-Davidson's sales in India for several years in a row.
It has now been learned that the price cuts for the Street range were actually to liquidate existing stock of the motorcycle. The Street 750 was conceived specifically for India and although the Street Rod will continue to live on in global markets, the made-in-India Street Rod and the Street 750 as a whole have reached the end of their lifetime. Harley has also said that the 33 Harley Davidson dealerships across the country will continue to support existing customers through the contact term.
Also Read : Here's Your First Look at the Upcoming 2021 Ducati Monster 821!
Harley also used to carry out several CKD operations for their motorcycles at this Bawal plant in Haryana, and that too will be put to end. Going ahead, Harley Davidsons will only come to India via the CBU route and will be back to being expensive. When Harley Davidson made their debut in 2009, they had the first mover advantage in the premium bike segment. It was soon the number one premium two-wheeler brand in India. They soon started CKD operations to further reduce prices. In fact, the launch of locally-manufactured Street 750 in 2014 was their biggest turning point in India and suddenly, owning a Harley wasn't a distant dream.
Also Read : Smaller Benelli Imperiale 250 in the Works; Could be India-Bound!
However, in recent years, with more premium international brands entering our market, competition has pushed Harley Davidson to the sidelines. Moreover, the current trend of ADV motorcycles has also affected Harley's popularity with their cruiser-only lineup. Many big bike owners have understood that Harley Davidsons are made for open American highways and not so much Indian traffic-congested roads. With big bike owners now shifting to ADVs as they are better suited to our roads, Harley's sales in India dwindled even further. Covid-19 was the final nail in coffin, which has ultimately led to the American icon pulling out of India. Harley Davidson is yet to announce more details about their exact India-exit plans, so watch this space for more.