Hero Splendor is one of the most iconic entry-level bikes in the country since ages. It is interesting to see the ultra-modern version of it in terms of the powertrain.
Here is an electric bike version of the iconic Hero Splendor. It is gradually becoming irrefutable that the future of mobility will be electrified. Irrespective of if it is a two-wheeler, three-wheeler or four-wheeler, the global automobile industry is moving towards electrification. The Indian automobile industry is also beginning to realise the relevance and need for electric powertrains. Being the 5th largest automobile market in the world, the sheer number of vehicles on the road that could possibly be converted into EVs is massive. In one such event, this Hero Splendor electric bike is what the future could look like.
Also read: Cyborg GT120 Made-in-India High Speed Electric Bike Unveiled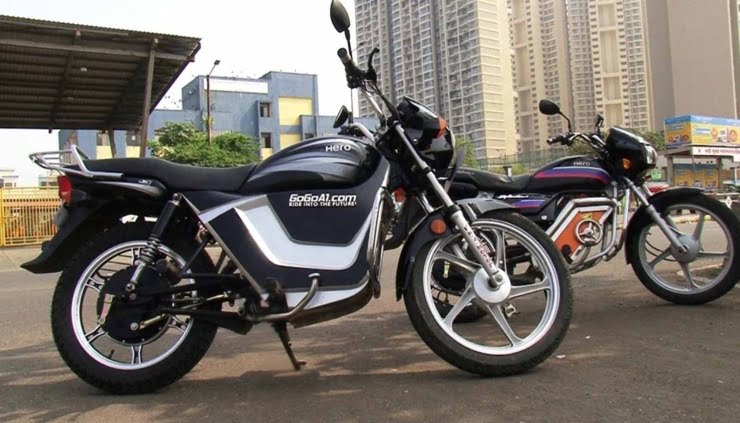 Hero Splendor Electric Bike
The Delhi Government has appointed GoGoA1 in accordance with the National Green Tribunal (NGT) to retrofit old bikes with an RTO-certified electric powertrain. The EV kit could be fitted at Rs 37,700. This EV conversion kit will offer a driving range of 151 km on a single charge. The EV kit could be fitted to any kind of vehicle and the life of the vehicle could be increased by 5-7 years. The vehicles using this kit would be free from the scrappage policy where they won't have to scrap their 10-year old vehicles if they are converted into EVs. Currently, the GoGoA1 offers franchise services in Maharashtra, Gujarat, Tamil Nadu, Karnataka, West Bengal, Delhi, and other states. For all franchise owners, GoGoA1 offers options such as partnering for conversion kit installation, battery swapping, and vehicle leasing.
Also read: Ola FutureFoundry Engineering & Design Centre Set Up in UK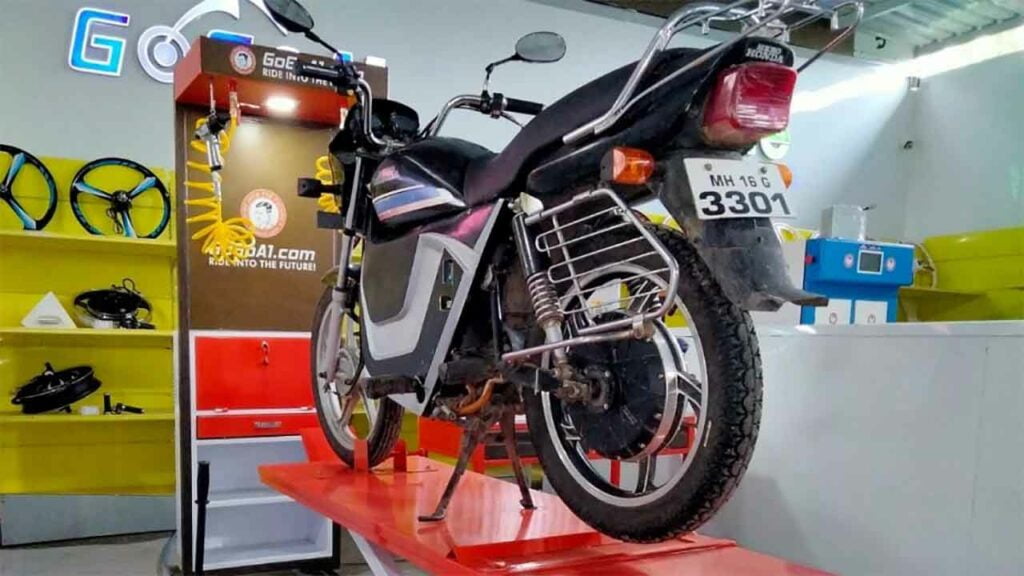 This is a great solution to introduce affordable solutions to promote the adoption of electrification in our market. Currently, the prices of battery and charging infrastructure are quite high and beyond the reach of many making it difficult to advocate for cleaner mobility solutions. With time, the technology cost will come down but until then, such solutions make a whole lot of sense because the emission regulations are becoming ever-so stringent and are needed to be adhered to. Initiatives like these could turn out to be a driving factor towards mass adoption of EVs in the immediate future.
Also read: EV Startup BattRE Reveals Next Launch Plan, Sets Up 300 Dealerships
Source: Maxabout
Join our official telegram channel for free latest updates and follow us on Google News here.