In a new video, a Youtuber has tried to run a Hero Splendor on wood instead of petrol. Results are surprising.
Indians are quite ingenious and handsy with most gadgets. Quite often you can see a "jugaad" version of a popular product. Behind all these crazy concept models, there is a lot of hit and miss. On the other hand, some people just do this for fun. And now Youtube encourages such experiments as there is a huge audience watching. Now, a new YouTube video has emerged where you can see a bike being run by wood. The new experiment was conducted on a Hero Splendor and posted on Mr. Indian Hacker channel.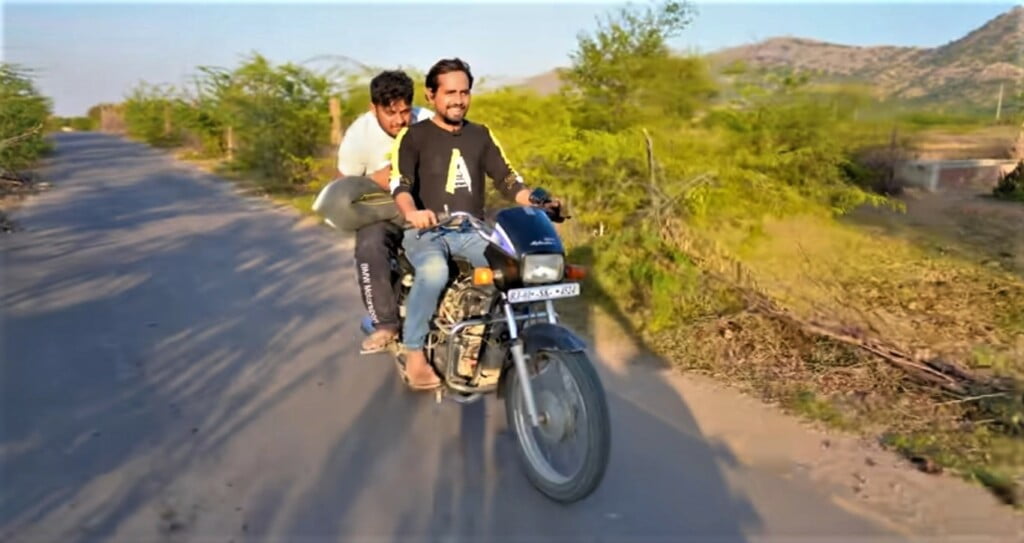 The host of the video goes to insane lengths to challenge commonly accepted rules and concepts. While some of these tests might seem silly, they deliver surprising results quite often. He has received a ton of accolades and subscribers for being one of the unique Indian content creators. Some of the crazy experiments include running a bike on water, making a remote-controlled car, burying a car underground for three months, or using coca-cola bottles as car tires. Overall, most of these videos highlight the scientific method and limits of the physical world. Additionally, they dispel a lot of hair-brained myths and ideas. Let's take a look at the results of using wood as a bike fuel:
As you can see in the video above, the experiment makes use of a bunch of dry wooden sticks. Burning wood without oxygen can produce flammable gas. Hence, the wooden sticks are put in a sealed container which is heated at extreme temperatures. As a result, the wood is broken into hydrocarbon and flammable "wood gas" is released. Once the gas was released, it is passed through water to filter out the tar. The filtered gas is collected in an empty water bottle and used to eventually run the Hero Splendor. To get the correct amount of fuel and oxygen, the gas was pressurized and fed into the bike via a vaporizer. Additionally, the air intake was managed and the bike started running on wood.
The success of the new experiment is quite commendable. Eventually, the wood gas was put in a tire tube, and the bike managed to run for quite a distance. While Mr. Indian Hacker claims that the trick works completely, it is essentially a concept that is too complicated to be used practically in everyday usage. A lot of things need to be worked on to create a stable prototype. It is to be noted that such videos are made while taking safety precautions and a lot of research. Please don't try this yourself. Such an experiment could get dangerous for you and the bike very quickly. Tell us what you think of this experiment and would you like to see an advanced prototype on Indian roads.
Join us for FREE NEWS Updates on our Whatsapp Community or our official telegram channel.