Updated on 6th June 2013
Honda has increased the price of the Amaze by Rs. 3000 to Rs. 8000 depending on the variant from 1st June, 2013. Apart from the Amaze, the prices of the new CR-V have also been increased by Rs. 6000 – Rs. 14000.
Updated on 23rd April 2013
The number of advance bookings for Honda Amaze crossed the 10, 000 mark as the first week after its launch came to its end. The news may be very auspicious for the Japanese car maker on one hand, but on the other side signals an inauspicious price hike for its anticipating buyers. The prices of Honda Amaze may increase in upcoming months. The waiting period for the petrol version of Honda Amaze is being quoted as 3 months while that for Honda Amaze diesel waiting period has touched 4 months by some dealers.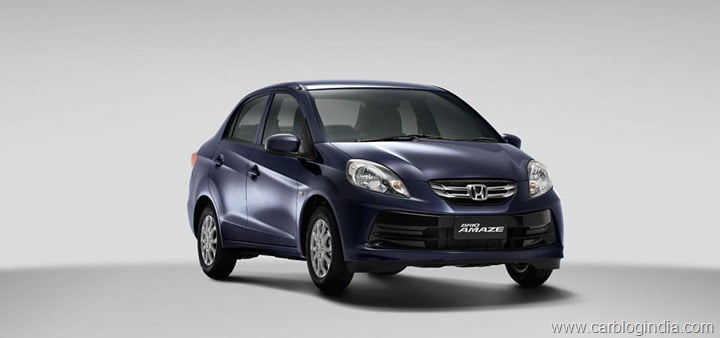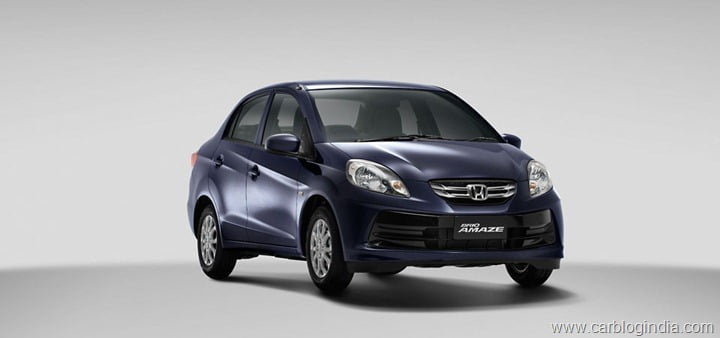 And the pace with which the number of bookings are increasing the same time period may exceed 6 months. That is something that would be unacceptable to Honda and its admirers as well. The greater Noida plant of Honda where Honda Amaze is being manufactured, carries a capacity to produce 120, 000 units in a year for all the Honda car models combines. And the amount of units out of these annual units that will be dedicated to Honda Amaze have not been disclosed yet.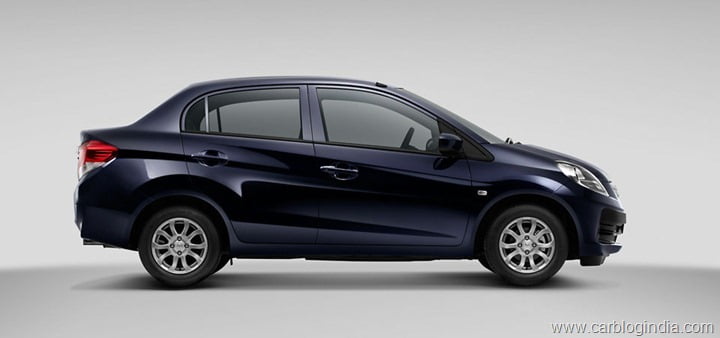 Even the previous year output figures show that it was only the month of March 2013 when Honda managed to produce 10, 000 units. This figure was reached only because Honda had manufactured 2, 552 units of Amaze sedan for its launch. Honda, at present, cannot afford to increase the waiting period of Amaze but also cannot sly the monthly production figures of Brio and City that are bringing in 3000 bookings per month. So, the only option that remains viable for Honda is to increase the prices of Amaze.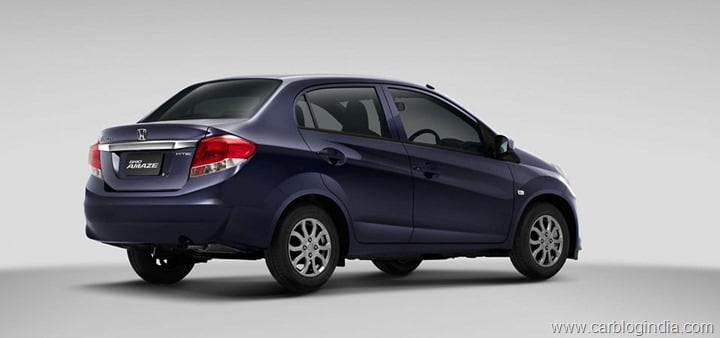 Although Honda did announced in the beginning of this month that they are mulling over a new car plant in order to increase their production capacity from 120, 000 to 240, 000. But the new plant will not be operational for at least one more year from now.
Also read- Honda Amaze Video Review, Price List, Features, Variants And Details and Honda Amaze VS Maruti Swift Dzire Comparison
via- Daily Bhaskar