Check out this accident where a speeding Honda Amaze hit a bullock cart, but kept the passengers safe. The owner still has one problem.
Honda Amaze has received a 4-star safety rating in the Global NCAP crash tests, making it one of the safest Honda cars. Most of the accident examples of Amaze show the airbags not deployed after having a frontal impact. In this scenario as well, the same has happened and we explain why it did not deploy.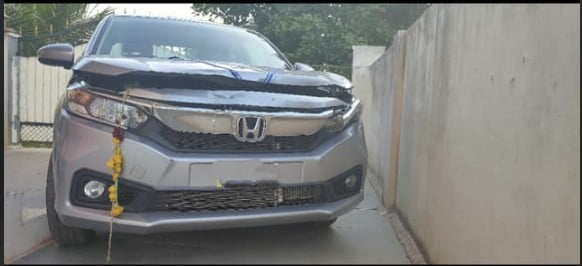 In this scenario, this Honda Amaze was travelling at a speed of 90 km/hr on narrow country roads. Suddenly, he hit a bullock cart at this speed as the cart came in front of his Amaze suddenly. The impact on Amaze was not that bad, as the bonnet has been damaged the most here. It has crumpled up from the front and cannot be closed properly.
Also Read: Honda Amaze Involved In A Major Crash At High Speed – See The Impact
Further, the radiator has also received some damage and is bent from one side. Also, the side fenders have received damage and need to be replaced properly. However, there is no impact on the bumper and that's the reason why the airbags have not been deployed. This is the complaint that customer had but was solved immediately.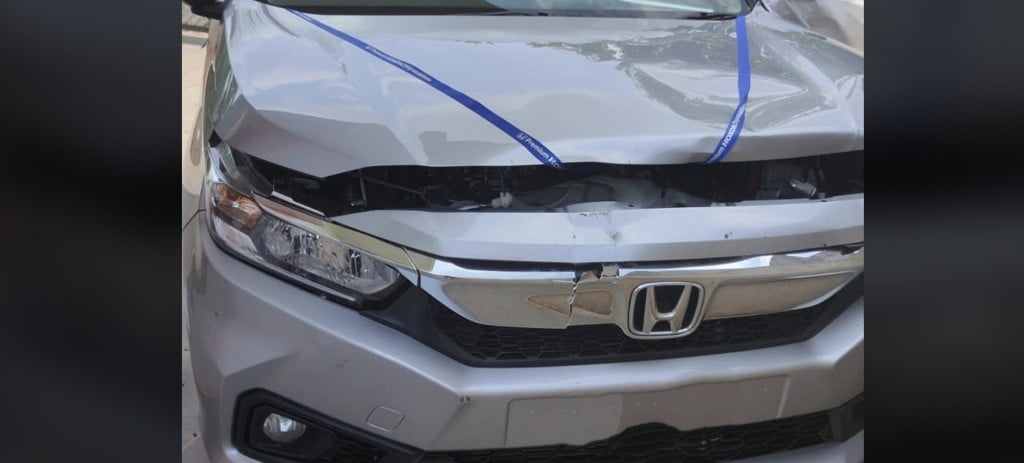 Cars which have dual front airbags, the impact sensors are located on the bumpers just behind the number plate. On these sensors or that area, the impact needs to come at a speed of more than 40 km/hr and that's when the airbags have been deployed. The owner was completely safe after the accident and drove home right after the accident with the damage.
Honda Amaze gets safety features such as dual front airbags, ABS with EBD, rear parking sensors and rear parking camera. City on the other hand gets six airbags on the top-spec trims. However, the former is the only car in India that gets a diesel-CVT combination. Prices of the sedan start at Rs 6.17 Lakhs up to Rs 10 Lakhs (Ex-showroom), making it the costliest one in its class.