Honda City is a prominent mid-size sedan in our market and the hybrid version of it could make it future proof.
This is the first Hindi walkaround video of the Honda City hybrid. The famous Indian automobile vlogger has got his hands on the City Hybrid in the international market. Now, City is one of the most popular mid-size sedans in India and attracts competition from the likes of Hyundai Verna, Maruti Ciaz, the recently launched Skoda Slavia and the upcoming VW Virtus. The aim of hybrid vehicles is to bridge the gap between traditional IC engines and futuristic electric powertrains. Let us check out the details of the Honda City hybrid.
You may also like: 26 KM/L Honda City Hybrid India Debut on April 14, Reviewed Abroad
You may also like: Honda Claims 5-Star NCAP-Equivalent Safety For Latest City
Honda City Hybrid Hindi Walkaround
On the outside, the City retains a certain resemblance to the model that is currently on sale in our market. This means that the LED headlamps are sleek and there is a thick chrome/gloss black bar running across the width of the car on the front grille. In this hybrid version, the Honda logo is slightly illuminated with blue colour. Apart from that, the design of the alloy wheels has been updated a little, although they are still 16-inchers. At the rear, the sleek LED taillamps make their appearance yet again and there is an addition of a carbon fibre diffuser beneath the rear bumper. This is a decent balance between retaining the already attractive exterior look with the addition of some modern bits to make it look apart from the regular version.
Specs
This is where things get a bit interesting. The Honda City hybrid comes with a detuned version of the regular 1.5-litre naturally aspirated petrol engine that makes only 98 PS and 127 Nm of peak power and torque. However, there is an electric motor that is capable of driving the vehicle alone that produces 109 PS and 253 Nm of peak power and torque. Being a full hybrid, one gets to switch manually between which powertrain the driver wants to engage. However, it must be understood that the pure electric range in the City is not too high.
You may also like: 2022 Hyundai Creta Facelift in First Walkaround by Indian Vlogger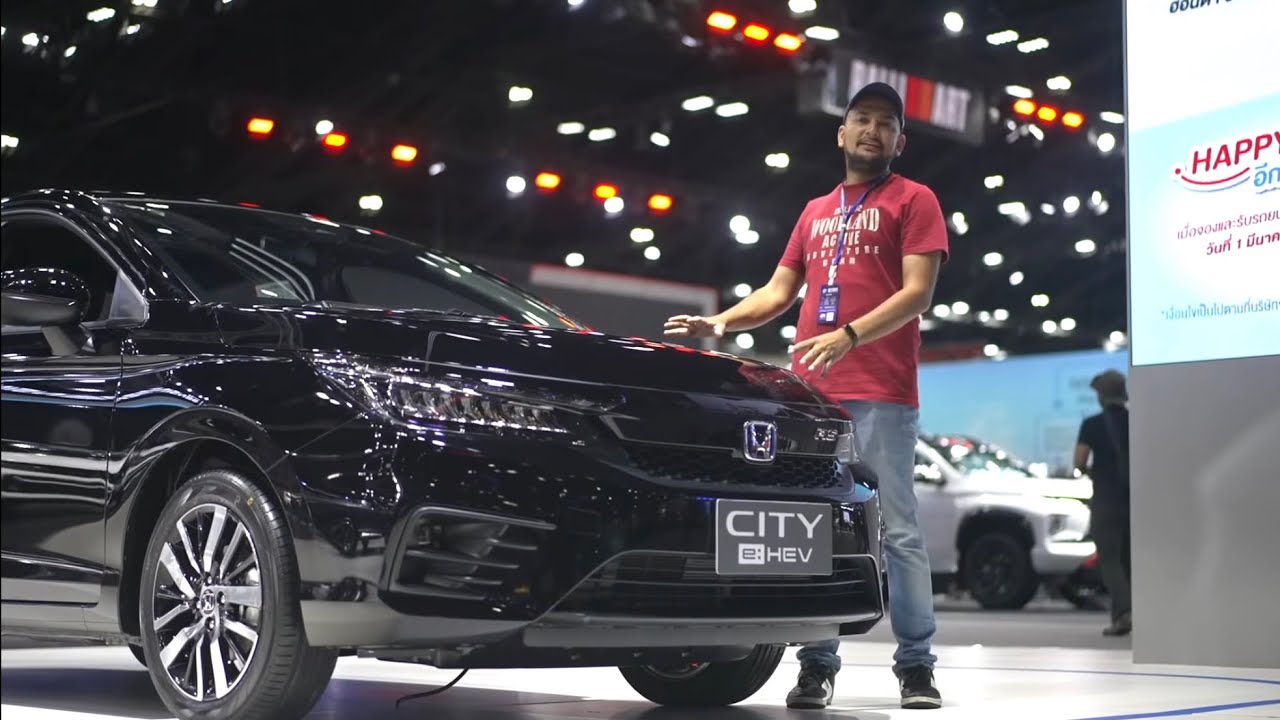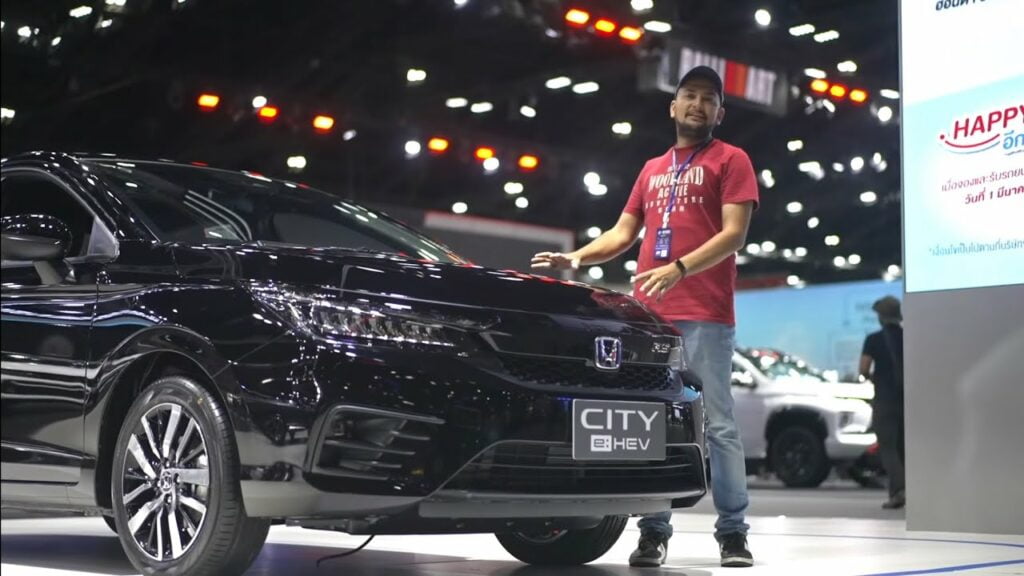 You may also like: New Ford Endeavour in First Walkaround by Indian Vlogger
It would be interesting to see whether or not Honda decides to bring the hybrid City to India. There have been rumours floating around about Honda wanting to leave India. This is because it is primarily relying on Amaze and City alone for its sales. If it wants to continue, refreshing the lineup with something like a City hybrid could be a great way to revive its sales.