Honda SIEL India is going though a very tough face of supply chain constrains because of floods in Thailand. The production of cars in Indian plants are badly affected because of part shortage, because of which the cars are not being assembled as per the plant capacities and demand. The fresh booking for most Honda cars are not being received by the Honda Dealers in India. In the wake of above situation, Honda SIEL managed to deliver just 1072 cars in the month od December 2011 compared to sales of 5135 cars in December 2010. This is a sharp decline of 79%.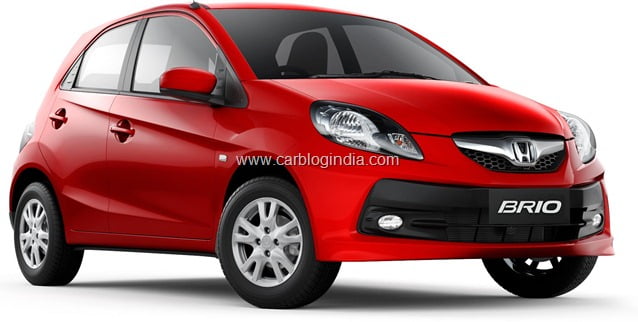 image – Honda Brio Small car India
December 2011 Sales:
In December 2010, Honda SIEL India sold 1072 cars.
Model wise break-up: Brio:31; City :600; Jazz :296 ; Civic : 68; Accord : 61; CRV : 16
December 2010 Sales:
In December 2010, Honda SIEL India sold 5135  cars.
Model wise break-up: City: 4380; Civic: 275; Accord: 185; Jazz: 269; CR-V: 26;
There is a sharp decline in the production and sales of  of Honda City and Honda Brio. Both these cars are in high demand but the production is almost stopped as vital components are not available. The situation is expected to become normal by end of February 2012 when part sourcing is expected to start from China.
Mr. Jnaneswar Sen, Sr. Vice President – Marketing & Sales, Honda Siel Cars India said
"Our production for the December month was curtailed due to the recent impact of the Thailand floods. As a result of our efforts towards recovery, we will start stabilizing the production of the newly launched City from this month (January 2012) and will begin its deliveries".
check out more-