Honda Brio was first launched in Thailand and Malaysia a few months back and in India recently in September 2011. The Honda Brio is a small car which has been specially design and developed for Asian countries with very competitive price and high fuel economy. The car is already gathering a good response and praise for its balance between quality, affordability, performance and fuel economy. During one of the launch launch events of the Honda Brio in India, Honda SIEL Cars top officials told media that Honda SIEL is planning to export the Brio from its Indian manufacturing unit in Rajasthan to neighboring Asian countries Bhutan and Nepal.
image- Honda Brio Small Car
There is a huge market for small cars in Asian counties because of higher traffic congestion and less space for parking and also the affordability factor. It makes a lot of sense for Honda India to export Brio to Nepal and Bhutan. Also India is one of the most price competitive automobile markets of the world and exporting Brio from India will not only save manufacturing cost, but also logistical costs when compared to exporting this small car from other geographical location to Nepal and Bhutan.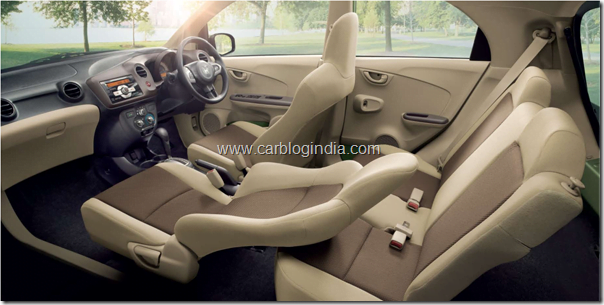 image- Honda Brio Interiors
There is over 80% of localization of parts for Brio in India which will be gradually increased to 90% making the car even more cost effective to produce for Honda in India. Brio is expected to deliver never before seen sales number for India and large volumes and revenues.
via – BS
check out more-
More Related News