The power of dreams will be going to turn into reality and success very soon, as Honda will be going to challenge the heartbeat of the country one and only Hero MotoCorp.  Yes! Today we are going to talk about two biggest counterparts turned competitor.
Honda India has a division of two wheelers which is performing well in Indian roads and in consumer's heart but then not able to beat the giant seller and love of India the Hero MotoCorp. Honda India has a clear vision of getting a step over the head and move forward then what currently Hero MotoCorp is positioning on. It is a very tight spot today in the two wheeler market where every dealer wants to upgrade its status and position. If we talk about the Hero MotoCorp's position in the consumers and market then it would not be an easy task for Honda India to step over the head of the two wheeler giant.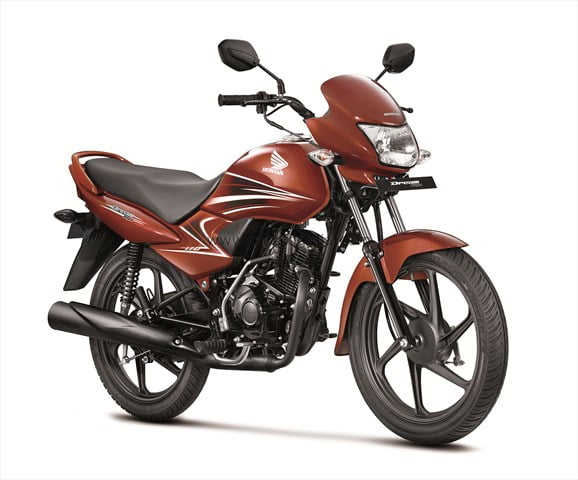 Presently the consumers have blind faith on Hero MotoCorp's product lineage so whatever it produces becomes a top class player and unbeatable. There is a prediction for the Honda India that company might produce a lower price Honda Sub-Yuga motorcycle in 100 cc segment in which Hero's Splendor is undisputed king as of now. All the idea is to beat the heat created by Splendor, not only this but also other models with similar names and version produced by Hero got a lot success in two wheeler mart.
As we all know that the 100 cc Hero Splendor is the best selling model among the two wheelers present in Indian market. It is now a decade's rule for Hero's Splendor and to beat this model particularly in India cannot be a cakewalk for Honda India. The company Honda India is planning a four stroke motorcycle to introduce in the market on the platform of Dream Yuga. The code name for the bike is K23 and can be seen any time in coming years for the Indian market. About the Dream Yuga is said that this the only bike which was able to generate some crowd in Japanese pocket. It is a 110 cc commuter bike for India and was priced above than Splendor.  If we look at the two wheeler cut throat competition than it is necessary that the product should have a good brand, marketing policy and the most important is the fuel efficiency. These three basic ideas are the backbone of braking or making of the product.
Other reasons to reach to Hero's position Honda has to have a reach in rural areas of India as we all know that Hero is already there in every village and heart of the Indian. Hero MotoCorp Vs Honda will be tough. The total idea from our side to Honda India is that the grip of marketing should be firm, fuel efficiency of the upcoming bike should be more than Splendor and the pricing factor should be easy going for every single person.
Also read- All you need to know about Honda Dream Yuga