Updated on 01-8-2021– It looks like the Ola Electric Scooter launch date will be revealed very soon. Recently, Bhavish Aggarwal, CEO, Ola Electric tweeted an image along with text that the picture was taken as he discussed the launch date of the new offering. So far, the latest entrant to the e-scooter market has been pretty tight-lipped about the date of launch but bookings have been underway since mid-July. It was also revealed that the scooter got 1 lakh bookings in just the first 24 hours of opening of the booking but no more data on the booking numbers has been revealed after that. However, it looks like Ola will be offering a unique delivery experience to at least the first lot of its customers. In case even you're someone who plans to make a pre-order, our little guide here should help you figure out how to book Ola Electric Scooter online.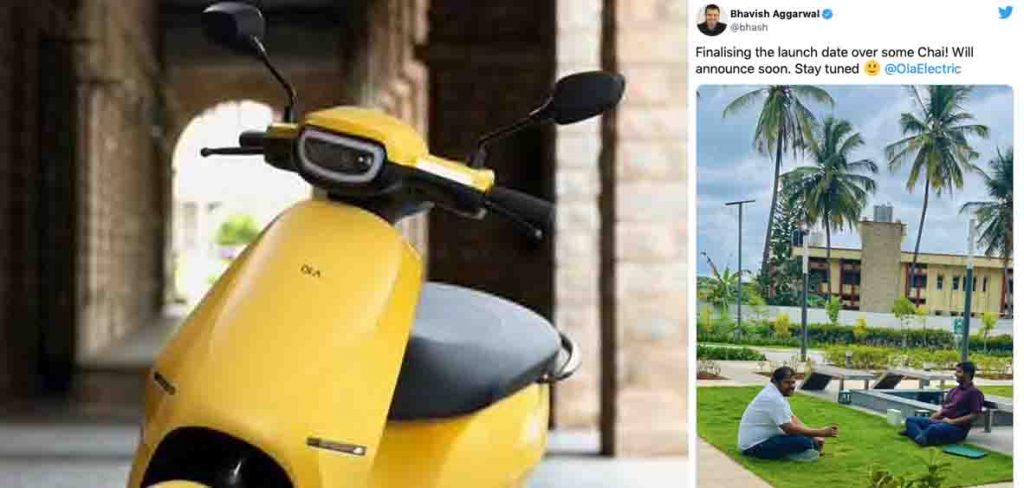 Updated on 27-7-2021– Vijay Shekhar Sharma, Found and CEO, PayTM has booked himself the highly awaited Ola Electric scooter. Sharma made the online booking for this scooter the day its colour options were revealed. Soon after ordering the upcoming e-scooter, he shared the invoice on Twitter in a response to a Tweet by Ola Electric found Bhavish Aggarwal. No sooner, the Twitterati started reacting to Sharma's decision to purchase the upcoming model. Some even asked if he would actually ride this scooter himself while others asked him about which of the 10 colour options he would pick.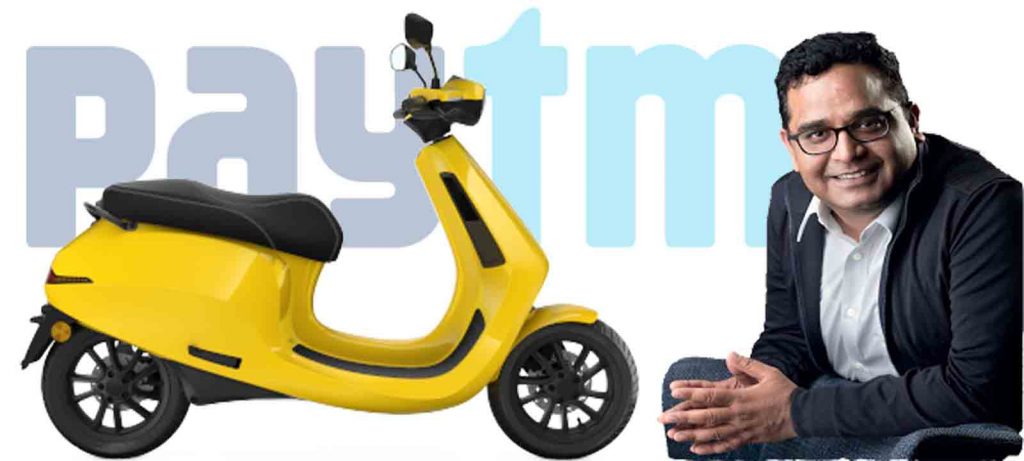 It is noteworthy here that the electric vehicle scene is yet to take off in India but there's always some new product that manages to make everyone sit up and take notice. The Tata Nexon EV, for instance, actually made many compact SUV buyers instead choose the electric model, or, at least, consider it seriously. And now, in recent times if there's one model that has made everyone actually consider an EV is the upcoming Electric Scooter, from Ola. The new model will launch very soon and the anticipation for this model is so high that the seller has managed to garner over 100,000 bookings in just a matter of 24 hours of the opening of the order book. In fact, there were so many who wanted to book the EV that the website on which you can book the scooter crashed many times.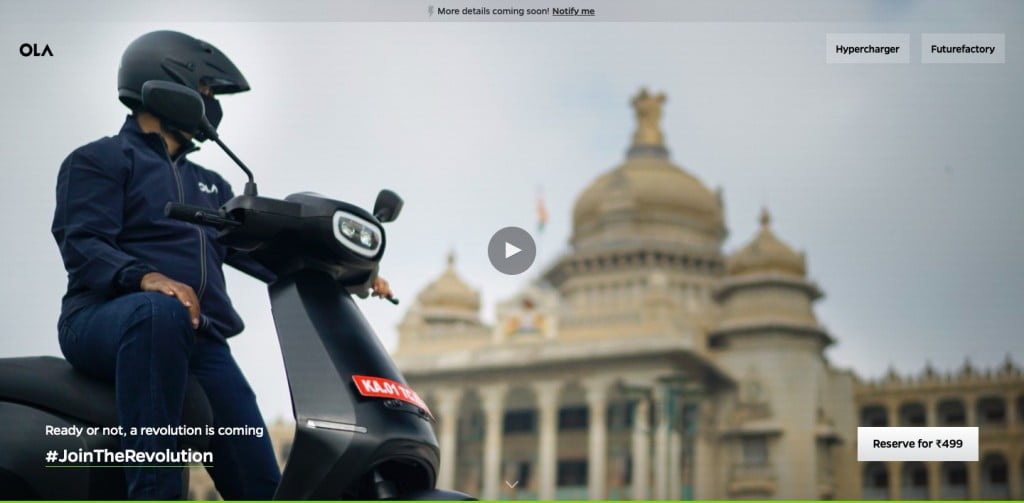 Also Read – Hero Electric to STOP Hero MotoCorp From Using 'Hero' Branding for EVs
How to Book Ola Electric Scooter Online?
Right now, there's only one way to book an Ola Electric Scooter and that's online. Below, we have provided all the steps you need to follow to pre-order the Series S two-wheeler from Ola –
Visit OlaElectric.com and click on the 'Reserve for Rs 499' button
Next, you need to enter your mobile phone number, check the captcha verification and press the 'next' button
You will now have received an OTP on the registered mobile no. which you need to enter in the box and click on 'next'
A new dialogue box with the title 'Total Payable – Rs 499' will open. It will provide you with three payment options – Debit/Credit card, UPI and Netbanking
Choose your preferred payment option to be redirected to a payment getaway
After the successful payment has been made, you will be provided with your order ID along with other details via SMS as well as email.
Refund
In case, at any point in time, you change your mind and no longer wish to purchase the Ola Electric Scooter, you can simply cancel the booking and the amount you would have paid will be fully refunded to you within 7 to 10 working days. If you wish, this booking can also be transferred to someone else by sending all the details through an email to [email protected]
Ola Electric Scooter Launch Date, Price and Specs
The Ola Electric Scooter is confirmed to launch in the coming days. Ola has set up a new production facility that will soon start the production of the Series S e-scooter. In case you're someone who's been waiting for Ola Electric Scooter launch, the obvious first step for you is to book the EV online by following the above procedure. The booking amount for the electric scooter is Rs 499. The upcoming electric scooter will be sold in three variants – Series S, Series S1 and Series S1 Pro. The colour options of the EV were recently revealed and as expected, include red, yellow, sky blue, matte black, matte satin blue, matte grey, pink, white, gold and silver.
include – matte black, matte pink, matte sky blue and more. While one can book his or her Ola Series S right now, he'll be given the option to pick the colour and variant at a later stage. Full specifications are yet to be revealed but we do have some information on them. For instance, it's already known that the scooter can be charged through a 5A socket or at a 'Hypercharger'. The latter will be available at 100 cities by the time the new electric two-wheeler launches and the company plans to expand the network to 400 cities.
Also Read: Ather 450X Launch Next In Ahmedabad, Kochi, Kolkata And Coimbatore
Prices of the upcoming scooter are likely to undercut those of the rivals by a considerable margin. This should give the new arrival a chance to leave a dent on the sales of the more established adversaries. Ola has also revealed that its e-scooter will have class-leading acceleration. However, at this moment, the figures aren't available to figure out how much quicker the new model will be as compared to its rivals. For instance, the Ather 450X, which will be one of the strongest competitors, is capable of reaching 60 kmph in 6.5 seconds, while the Ather 450 Plus takes 8.29 seconds. This is not all as Ola has also revealed that its first EV will offer the largest under-seat storage space in the segment. An image that surfaced the internet revealed that the scooter has a driving range of 122 km on 87 per cent charge, which means a total range of 150 km is very possible.
Also, it can have a top speed of 100 kph. The overall design will be devoid of too much drama or complexities. Instead, the scooter will have a clean and conventional look. The front-end will feature twin-LED headlamps with a DRL ring, while the front apron will feature sleek LED turn indicators. Pictures have revealed that the scooter will have a single-side suspension up front and a horizontally mounted monoshock at the rear. The scooter will run on 12-inch alloy wheels while the rear-end will feature large grab rails and a stylish taillight. The instrument console will be a basic all-digital affair. Other highlights of the equipment list will include app-based keyless access, dual-projector headlamps, external charging port, LED DRL and taillight, all-digital instrument cluster and a black-coloured floor mat.
Speaking on the great booking response, Bhavish Aggarwal, CEO, Ola Electric, said, "India's EV revolution is off to an explosive start. Huge thanks to the 100,000+ revolutionaries who've joined us and reserved their scooter. I am thrilled by the tremendous response from customers across India for our first electric vehicle. The unprecedented demand is a clear indicator of shifting consumer preferences to EVs," Bhavish Aggarwal said in a statement. This is a huge step forward in our mission to transition the world to sustainable mobility. I thank all the consumers who have booked the Ola Scooter and have joined the EV revolution. This is only the beginning!"
We, at CarBlogIndia, hope that our guide here has helped you figure out how to book Ola Electric Scooter Online along with providing you with all the available details on the upcoming EV. Stay tuned for more updates on the Ola Series S.