There are usually more than one ways of interpreting a situation, some people look at a half filled water glass as half-empty and some see it as half-full. In the context, some car makers are announcing a price increase in their cars which will come in effect from January 2012, which may be considered as a price increase by some and a limited time discount by others. Whatever way you want to take it, the fact is that Hyundai Motors India Marketing and sales director in an officially released statement has clearly mentioned that the priced of the Hyundai cars in India will go up between 1.5 % to 2 % starting January 2012.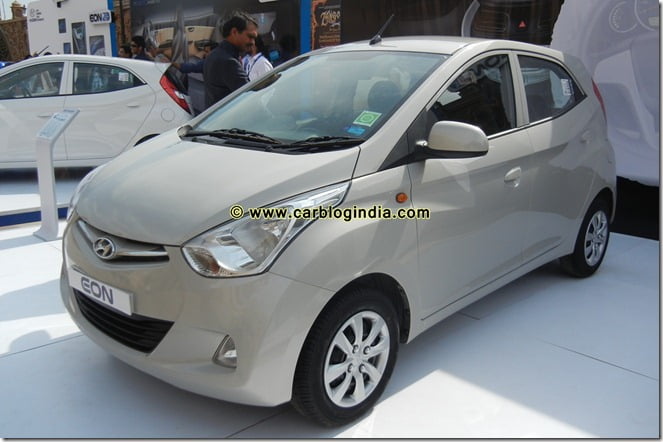 image – Hyundai Eon Small Car India
Mr. Arvind Saxena -Director Marketing and Sales, Hyundai Motor India Ltd. quoted:
"The pressure of rising inflation, higher fuel costs and sharp rupee depreciation has compelled us to look at a price increase on our models. All these factors have now made it very difficult for us to absorb the rising costs. The price increase will come into effect in January 2012, we are in the process of working out the specific increase on the various models. Broadly the increase will be 1.5 to 2% across all models."
This month of the year (December) is usually the month of Year End Discounts when car makers give ample discounts to keep the sales chart in shape and clear up the existing years manufactured inventories. Car makes with good sales numbers announce a future price hike like Hyundai just did, and other car makers who are not getting good sales announce freebies, offers and other discounts to boost the sales. We hope to bring you many more such reports in coming 3 weeks. Stay updated by liking our official Facebook Page and sign up for our free email newsletter and never miss an update.
check out more-
More Related News